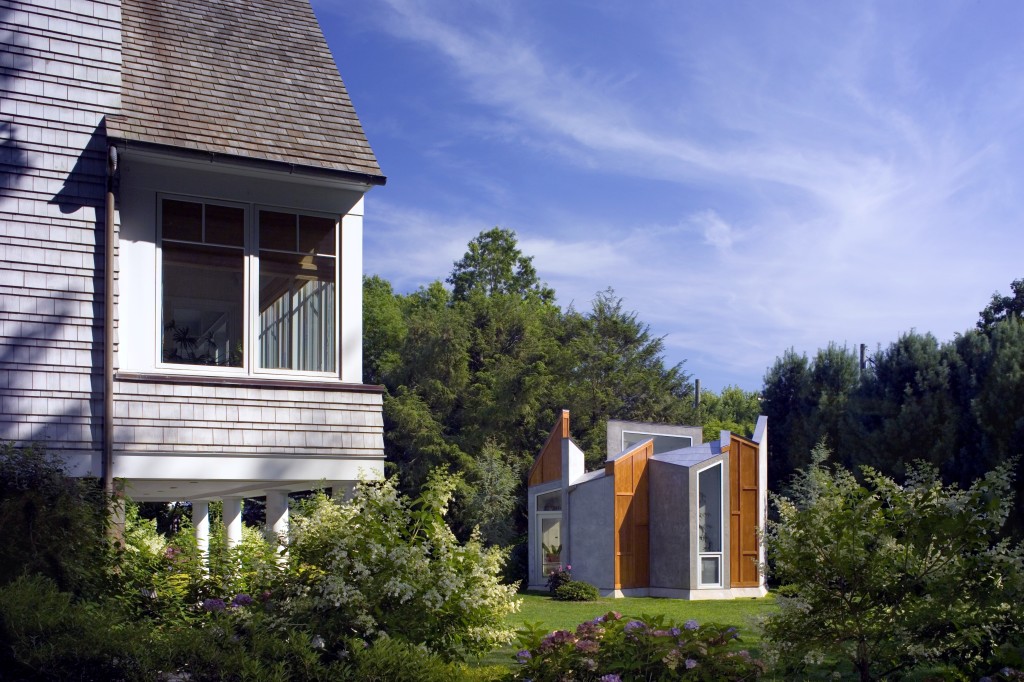 "Happiness comes out of every angle." –Alain de Botton's description of Butterfly Studio 
The predominantly-female firm, with its main office in NYC, specializes in structures that humanize, unify and deepen a sense of place.  Designing urban apartments, bespoke rustic homes and LEED Gold multifamily residential buildings, Valerie Schweitzer AIA and her team explore the overlap of art and architecture. Her small team prioritizes the use of carbon-friendly technology to support designs that marry logic with beauty. Each project taps into the vernacular of the area but finds inventive ways of representing it from traditional homes to modern apartments. VSA's Manhattan apartments have been widely published along with their resilient designs for midrise apartment buildings that aim to invigorate neighborhoods: they have been most recently featured in the book, Apartment Buildings, (2019), by Loft publishing.
Anchored by context, VSA's award-winning projects connect people to each other and to their environments. Each design formally suggests its greater intention or purpose. That purpose might be the transporting dimension of an artist's studio, the relaxed playfulness of an urban Los Angeles mid-rise or the sylvan embrace of a tree pavilion that brings people closer to nature.  Rooted in particular contexts on the East and West Coast of the US, each structure endeavors to shore up the universal human spirit.  Formerly at SOM, Ferguson Shamamian and Gruzen Sampton, principle Valerie Schweitzer established in 2010 her own New York City practice: the 4 person team has now expanded with a secondary small office in Los Angeles.
Schweitzer studied philosophy, in a predominantly male course of study at that time, in the late 80s, at Princeton University, where she received the Class of 1869 Prize in Philosophy and the Alexander Guthrie McCosh Prize. She received her Masters of Architecture with high distinction from UCLA 's Architecture and Urban Design Department.  She is registered in both New York State and Connecticut, holds an NCARB record, and is a member of the AIA.
Please call Valerie Schweitzer AIA direct at this current time, for a facetime or phone consultation: 917.679.8177