The architect with her daughter–painting by architect.

Valerie F. Schweitzer AIA and her team specialize in the design of apartment buildings and private homes that impart joy and deepen a sense of place. Schweitzer explores specifically the overlap of art and architecture which foregrounds beauty and conceptual clarity. Research underpins each unique design effort from history of place to sustainable materials. Each design formally reflects the central purpose of the structure itself. That purpose might be the transporting dimension of an artist's studio, the playfulness of a Los Angeles mid-rise, or the worldly sophistication of a city dweller. Anchored by site-specific conditions, Schweitzer's award-winning work attempts the shoring up of the human spirit.
Formerly at large NYC offices including SOM, Ferguson Shamamian and Gruzen Sampton, V. F. Schweitzer established in 2010 her own small Brooklyn-based practice. Her resilient multifamily designs, The Tides Brentwood and forthcoming Hide and Seek House in West Los Angeles, will be published in a compilation by Loft Inc in 2019. Schweitzer's Butterfly Studio, selected by Architectural Digest as a winner of their Open Auditions in 2008 has been rediscovered recently; it has received a Master Architecture Prize in 2017, a nomination by the German Design Council in 2018 and  a nomination by ArchDaily in 2019.
V. F. Schweitzer studied philosophy and architecture at Princeton University, where she received the Class of 1869 Prize in Social Philosophy and the Alexander Guthrie McCosh Prize.  She then received her Masters of Architecture with high distinction from UCLA 's Architecture and Urban Design Department.  She is registered in both New York State and Connecticut, holds an NCARB record, and is a member of the AIA.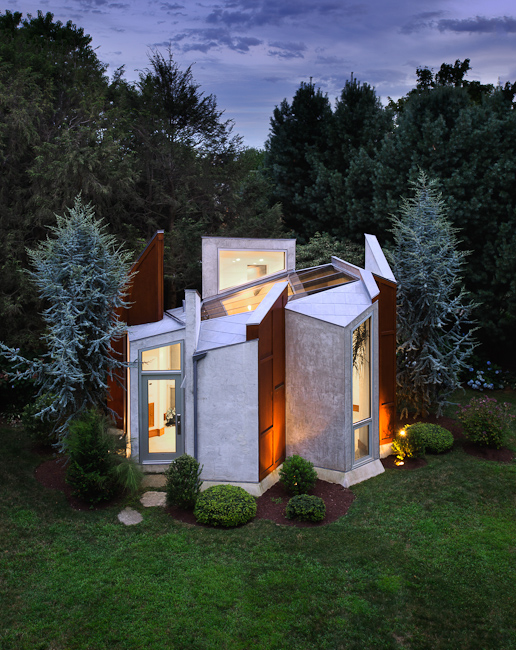 "Happiness comes out of every angle" — Alain de Botton, author of The Architecture of Happiness, describing V. F. Schweitzer's Butterfly Studio