Located on 2.5 acres of sloped Montecito land, with a partial view of the Pacific, this compound melds into its  exquisite environment while distinguishing itself from the more bland interpretations of Hacienda. The entry is a sandstone and stucco canopy that frames the Northern foothills; the entry gallery is punctuated by a series of rich wood trusses that impart warmth to the modern clean lines of the home and open-plan living and kithen areas; a central courtyard reflects hacienda vernacular, with cooling effects on hot dry days, as well as an additional daylighting source.  
The design is a balance of practical, playful and meditative elements that capture the essence of California living . The client wanted only one main story for ease with their three children. The kitchen is situated to provide multiple views to the young mother who can keep an eye on her toddlers, while she cooks. The double height great room leads to outdoor patios that open onto a pool and cabana, which in turn gesture toward the ocean beyond. Note below the series of "outdoor rooms" implemented by the architect.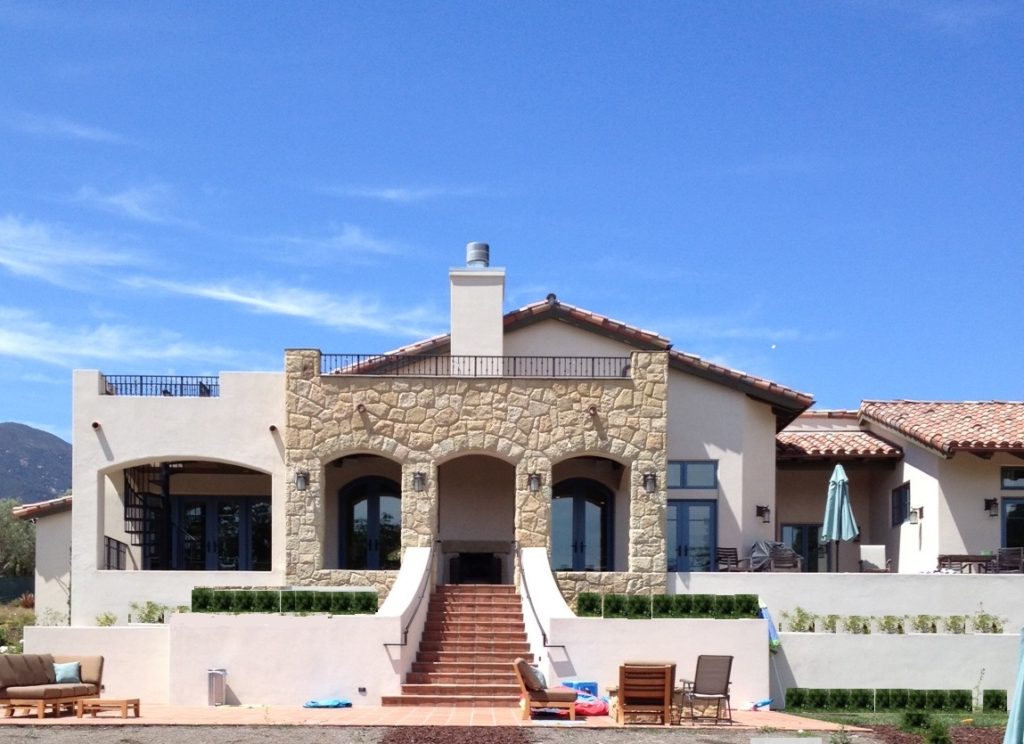 The landscape design was a collaboration with Earthform landscape architects and included a field of lavendar, inspired by a scene from the Merchant and Ivory film, Howard's End.