This 15 unit apartment building on Overland Avenue has been approved by the city of Los Angeles, LADBS for construction (March, 2018). It will be concrete podium, wood superstructure, with board concrete facade members, and weathered steel fins that shade and partially conceal.  The architecture intentionally elevates the industrial steel, through refined forms and juxtapositions, to draw out its specific beauty.  The steel, usually seen under old infrastructure like freeway overpasses,  is now married with an abundance of low-water plants that cascade down the concrete into  beds below.   The rusty hued steel shading devices, located in front of the double glazing, reappear in the lobby and introduce the earthy tones of a forest. Even inside, there is the call of nature.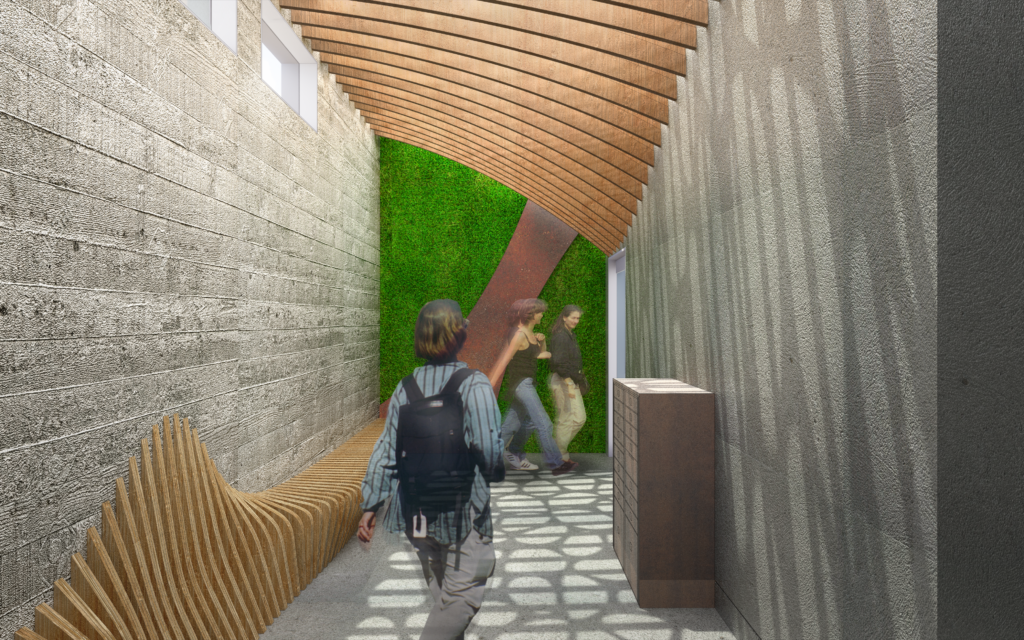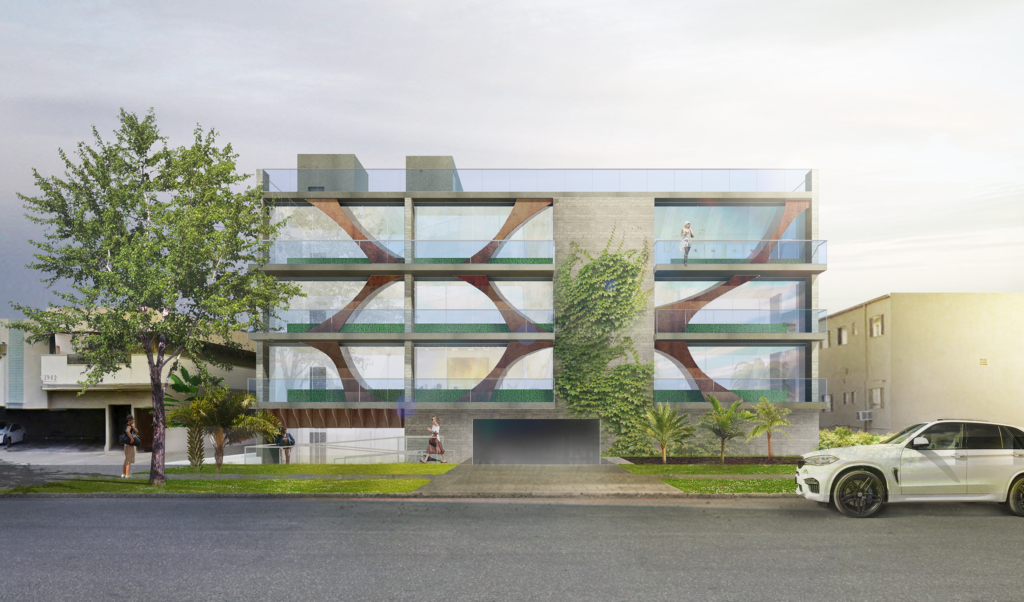 Euclidian geometry of the glass and concrete is interrupted by curves of dinosaur-like spines.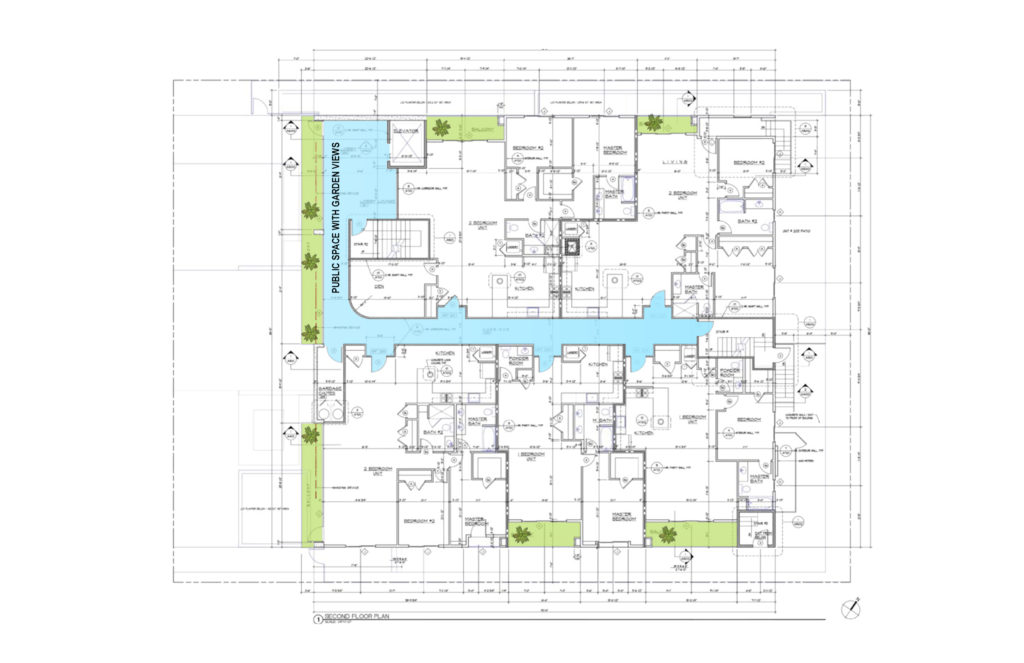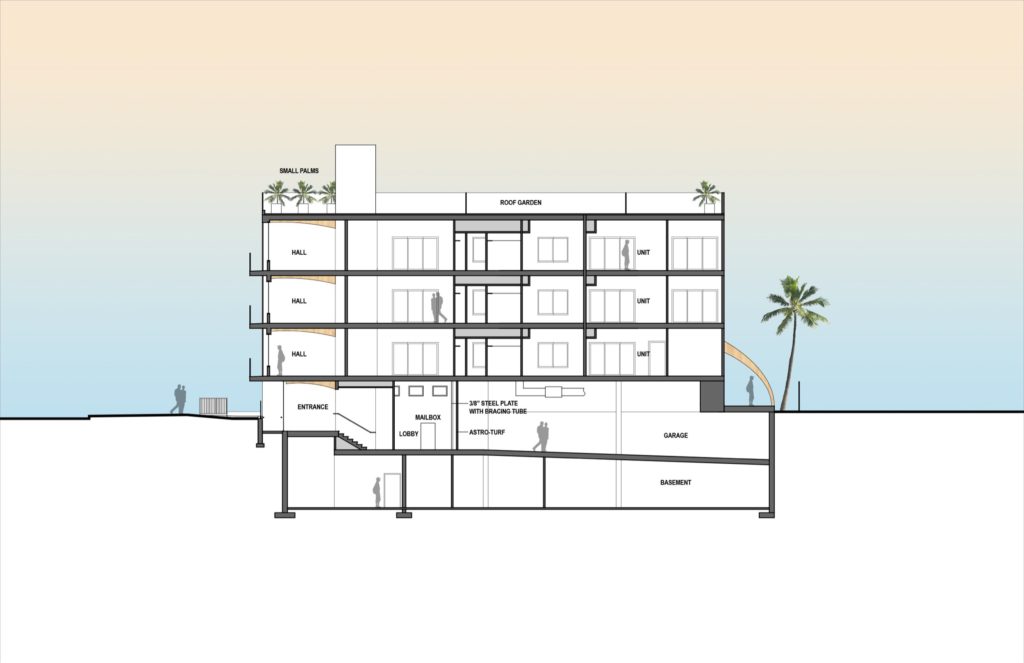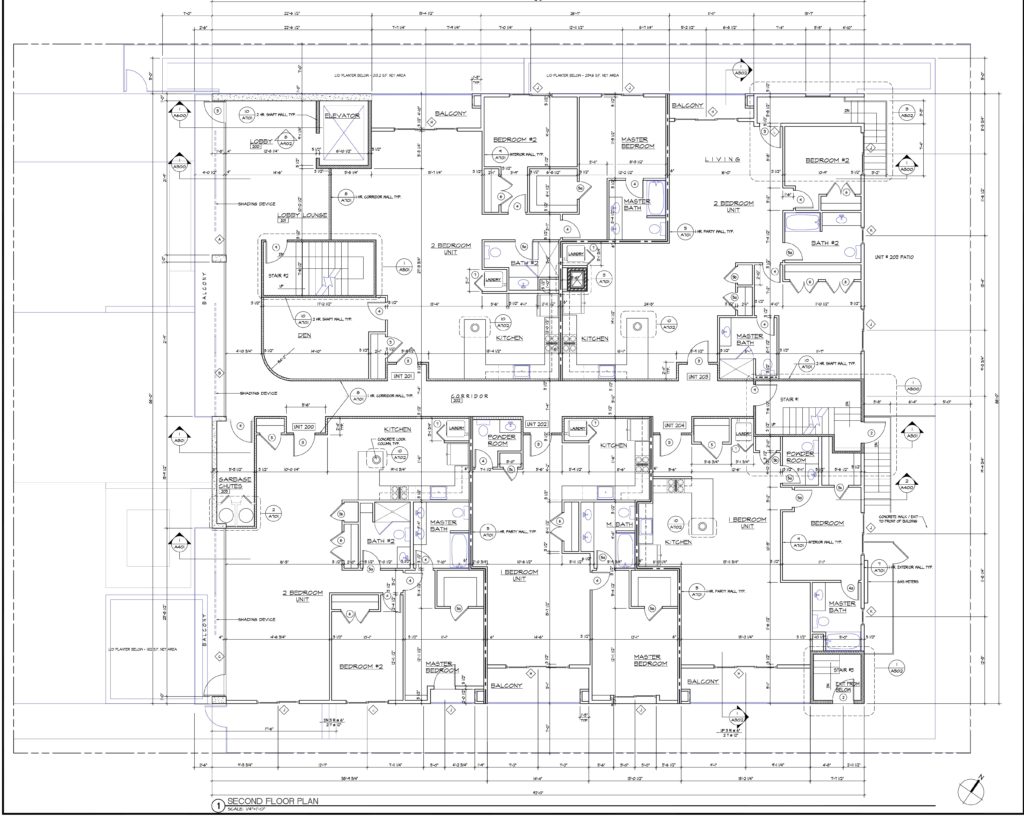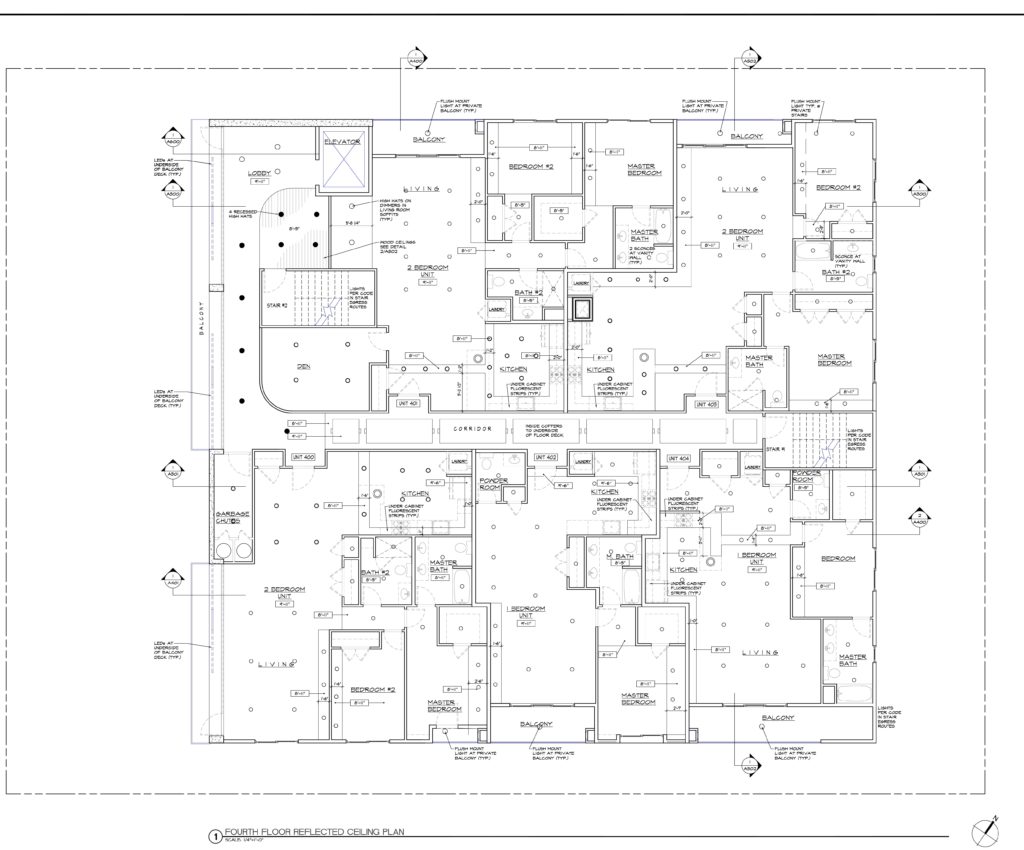 There is a also a stage-set (Hollywood) dimension to the facade. It as if the inhabitant is part of a sylvan scene of hide and seek . Astroturf lines the pony walls , adding another juxtaposition, this time of the artificial against the real, that reflects city life in Los Angeles.
The lobby will feature cut engineered wood at the ceiling that is meant to mimic roots or a canopy of branches.
From architect's sketchbook–