This  four story, 15 unit apartment building on Overland Avenue received its building permit in November of 2019 and construction begins January, 2020. It will be concrete podium, wood superstructure, with board concrete facade members, and weathered steel fins that shade and partially conceal.  The architecture intentionally elevates the industrial steel, through refined forms and juxtapositions, to draw out its specific beauty.  The weathered steel, usually seen under old infrastructure,  is now married with high energy performance glass and low-water plants that cascade down the concrete into  beds below.  The steel, located in front of the double glazing, reappears in the lobby and reintroduces the earthy tones of a forest. Astro-turf on the exterior and interior adds another textured element that reinforces the sylvan theme.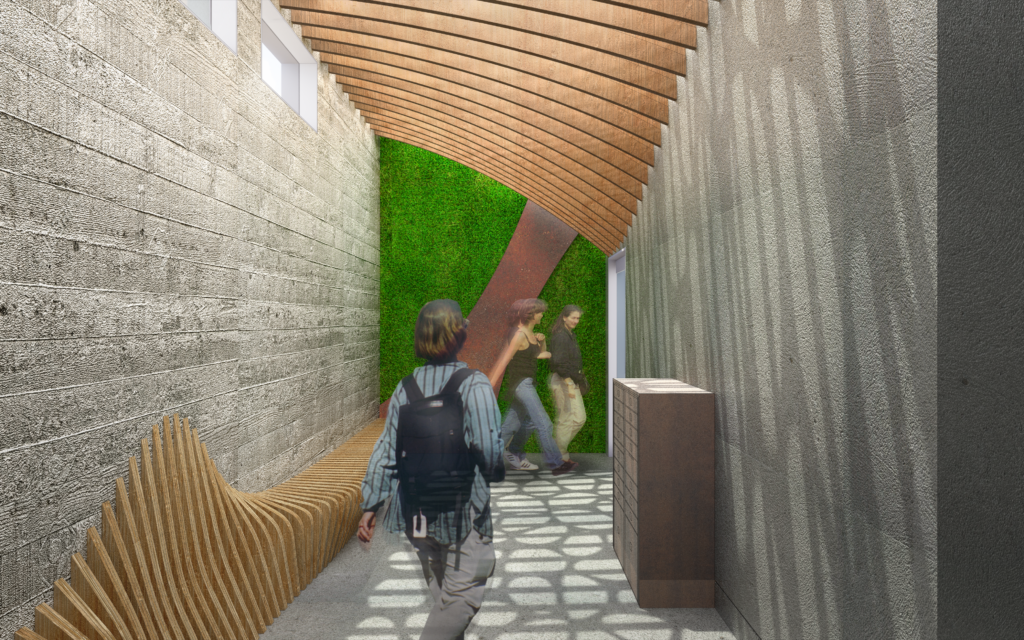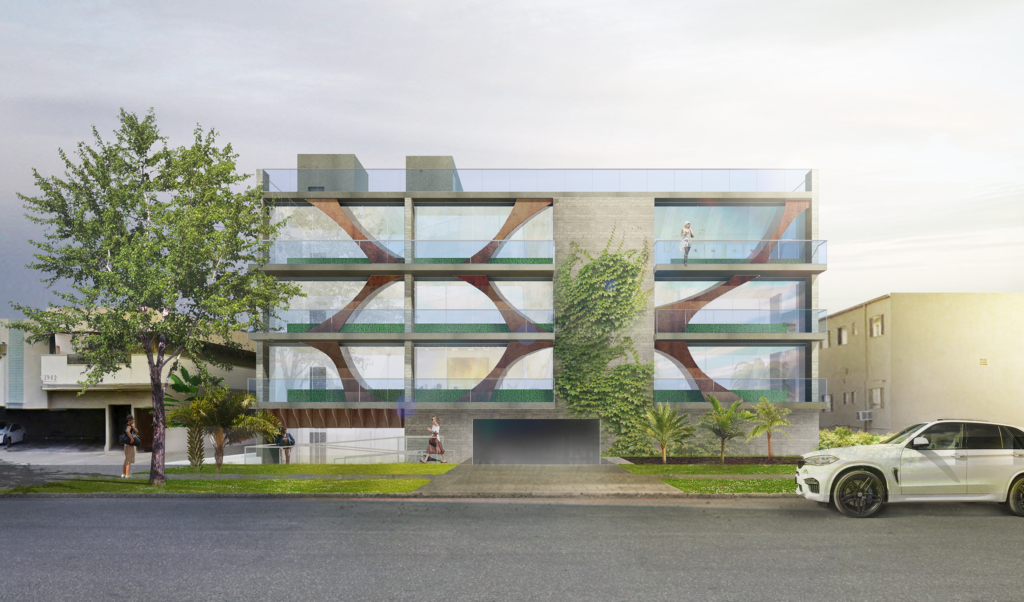 In the street facade above, Euclidian geometry of the glass and concrete is interrupted by curves of dinosaur-like spines. replacing a dilapidated two-story building, the design aspires to give more to West LA street life than its predecessor.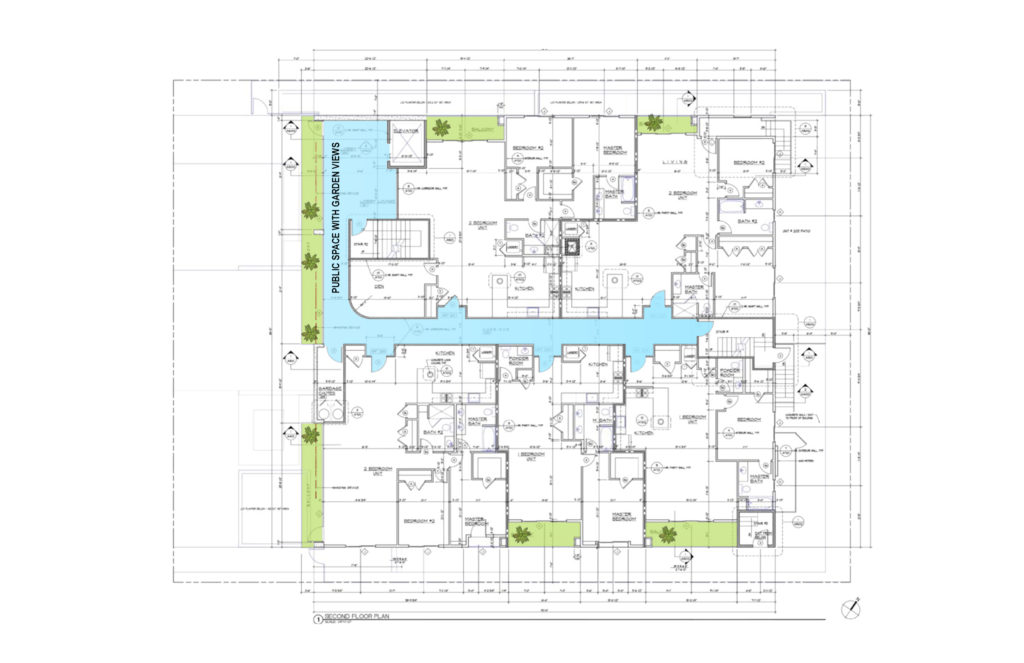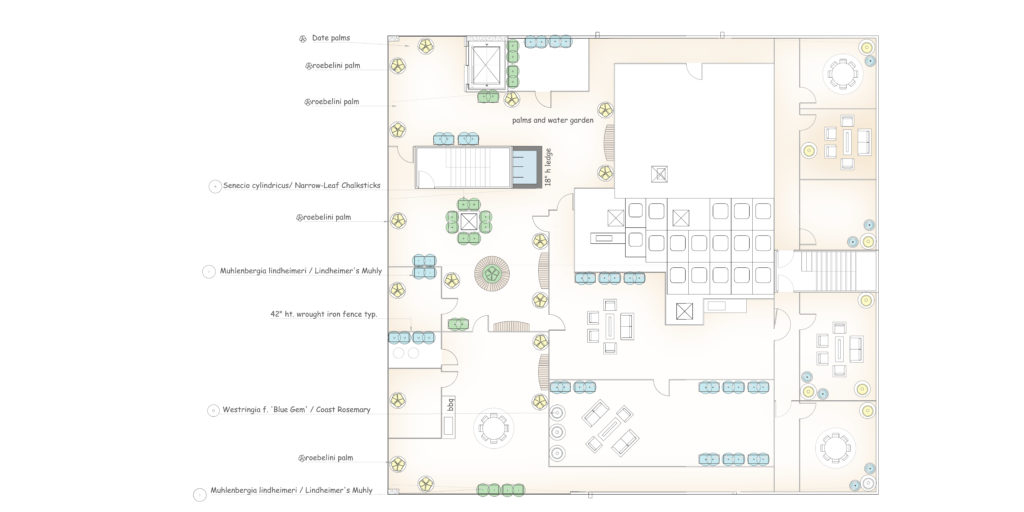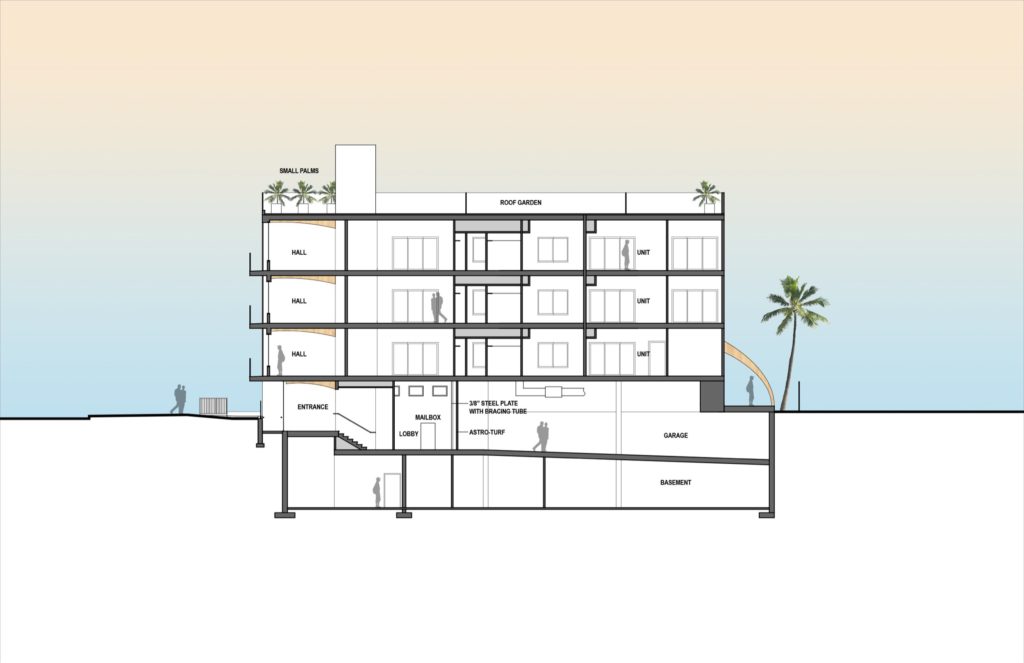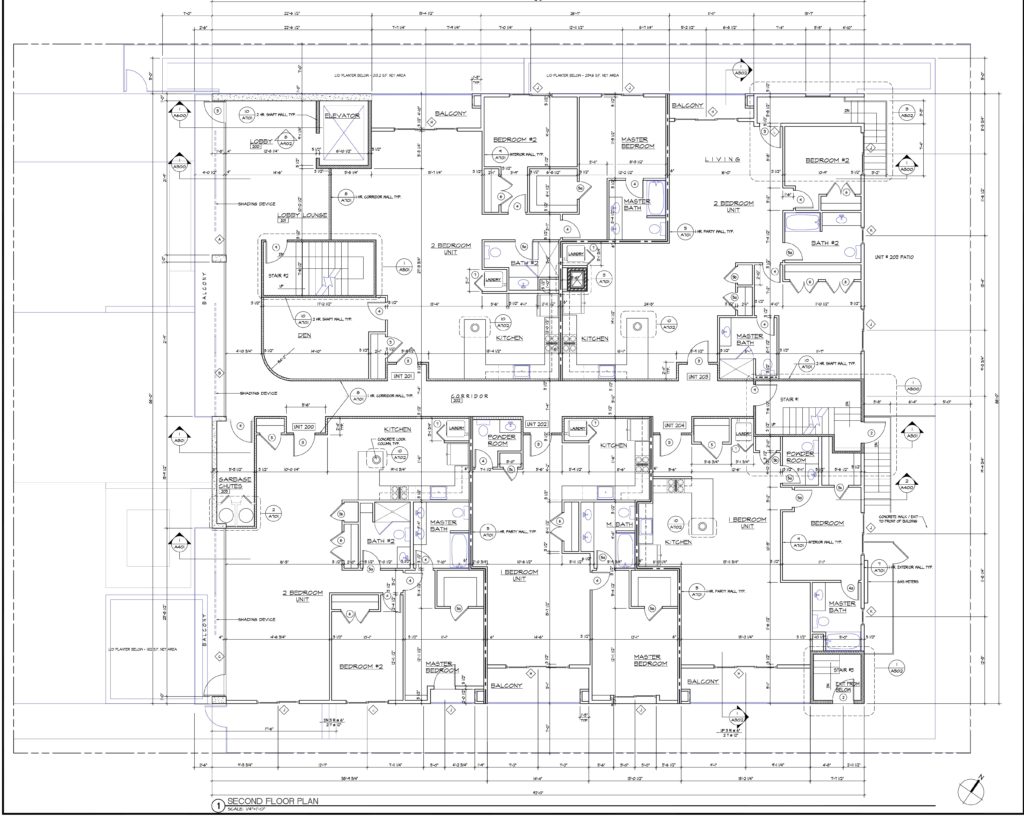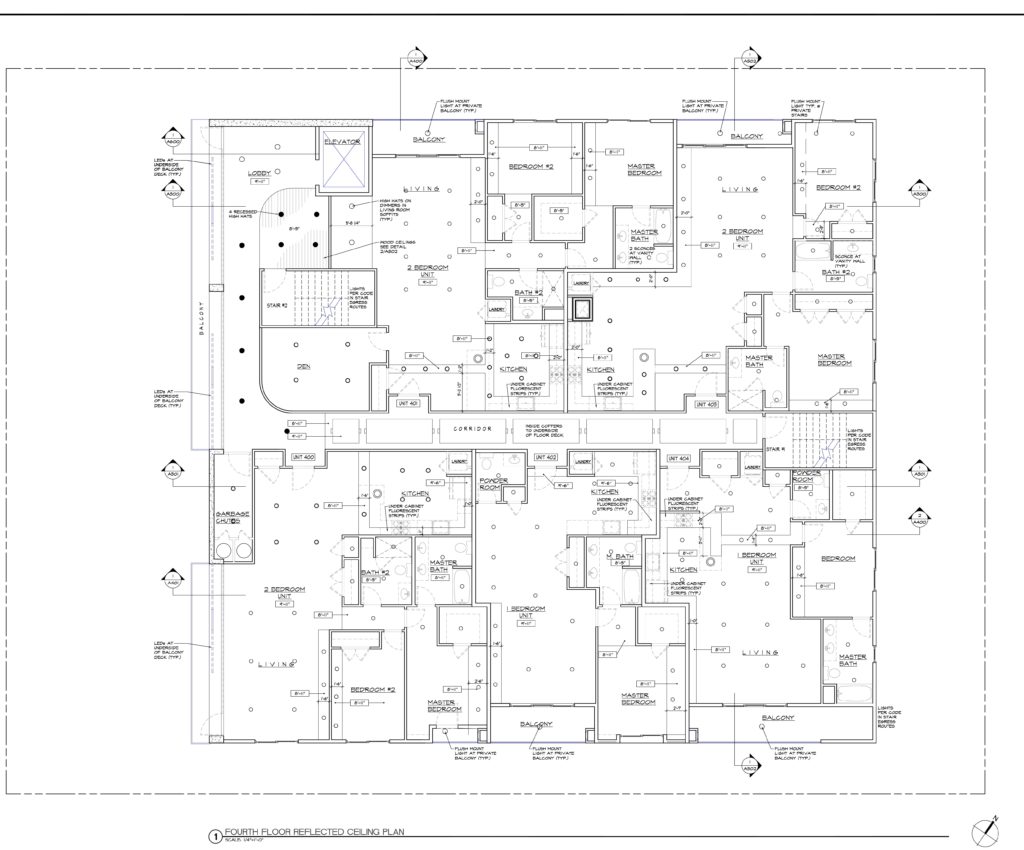 There is an emphasis on shared public space throughout the building. Every floor has a mini-lounge adjacent to the elevator, and a shaded balcony space for a palm garden to be enjoyed by all, inside and outside the building. The lobby features aluminum fins at the ceiling that mimics a canopy of branches.
initial sketch