A therapist's office with commissioned art by Schweitzer, Upper West Side, NYC
RAMAZ School, NYC
Maximizing space when re-purposing and gut-renovating a tired 1960's building on York Avenue in NYC, with minimal light and a forest of columns, into a bright daycare. Run by the Ramaz School, it was open to the neighboring children; it has since exchanged hands to another daycare owner. A special automated safety system was installed at the entry to protect children.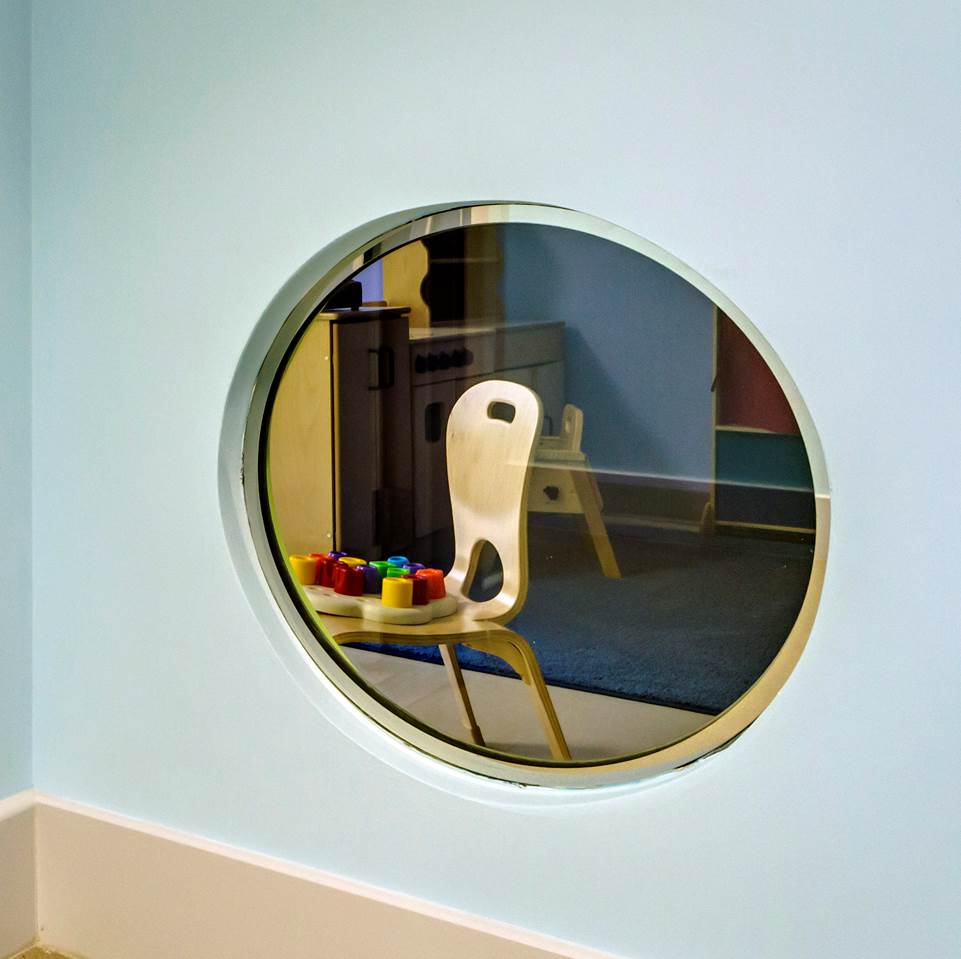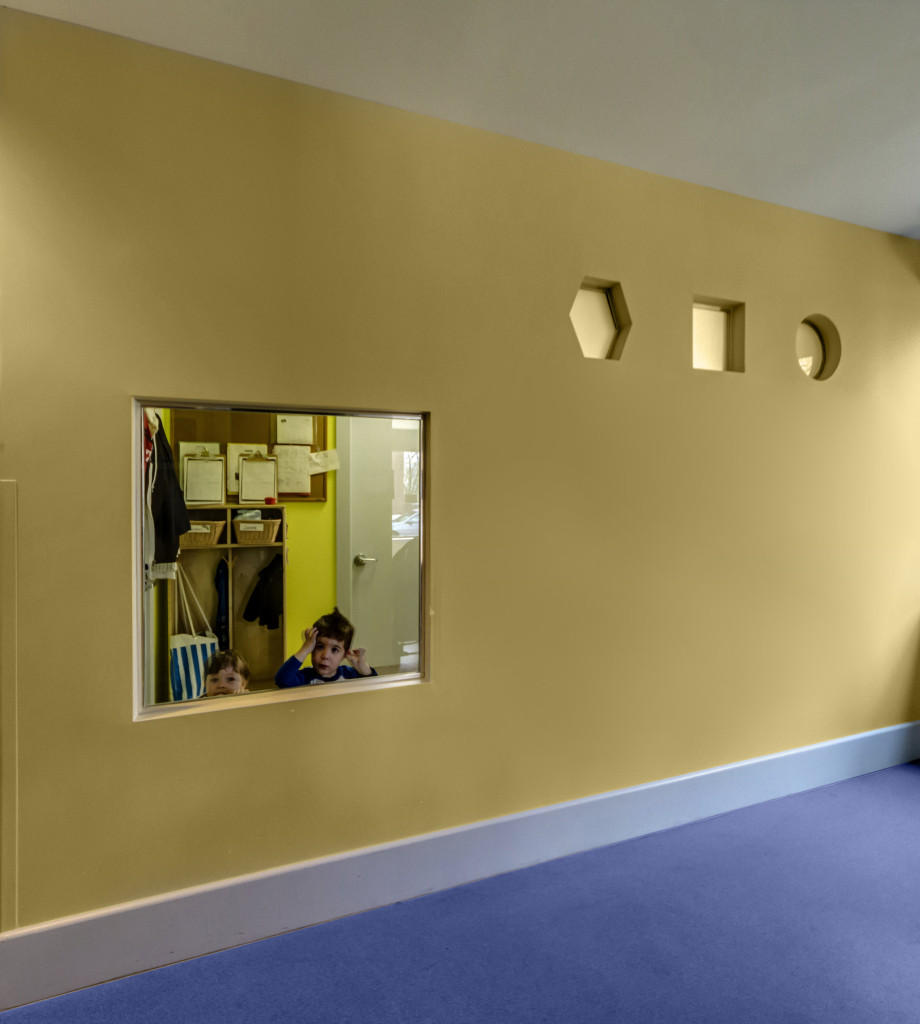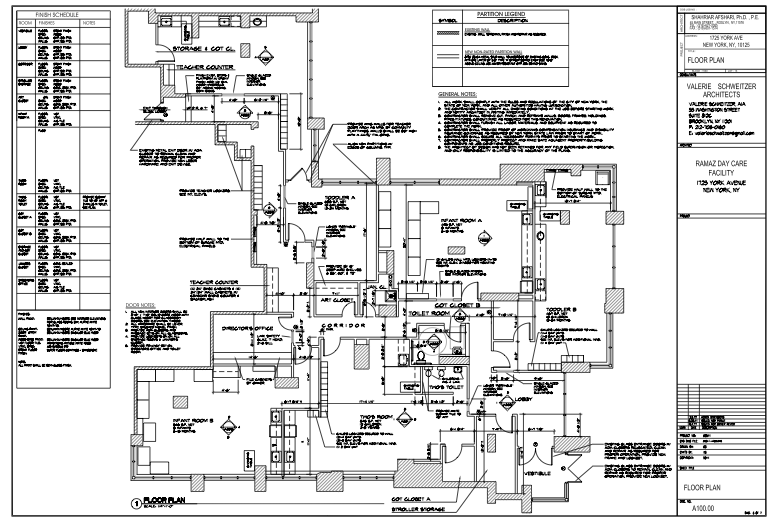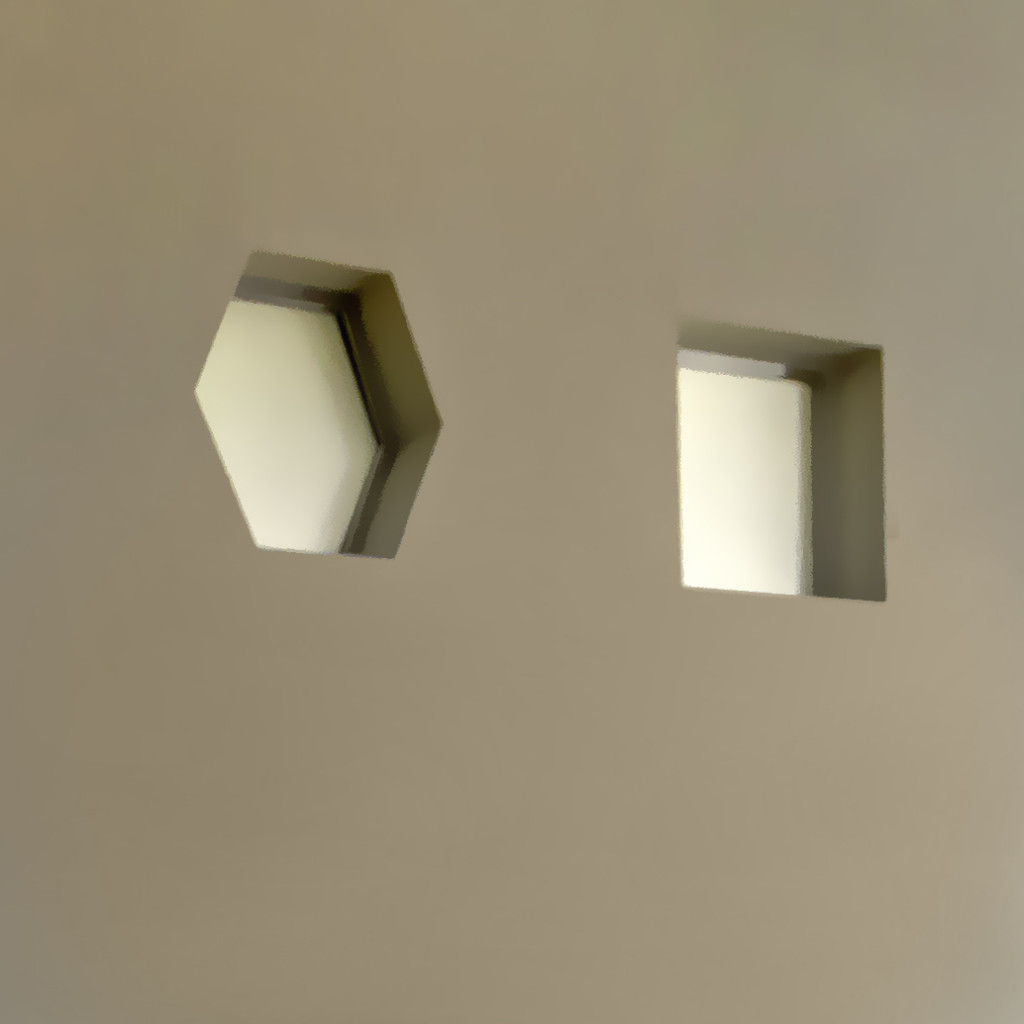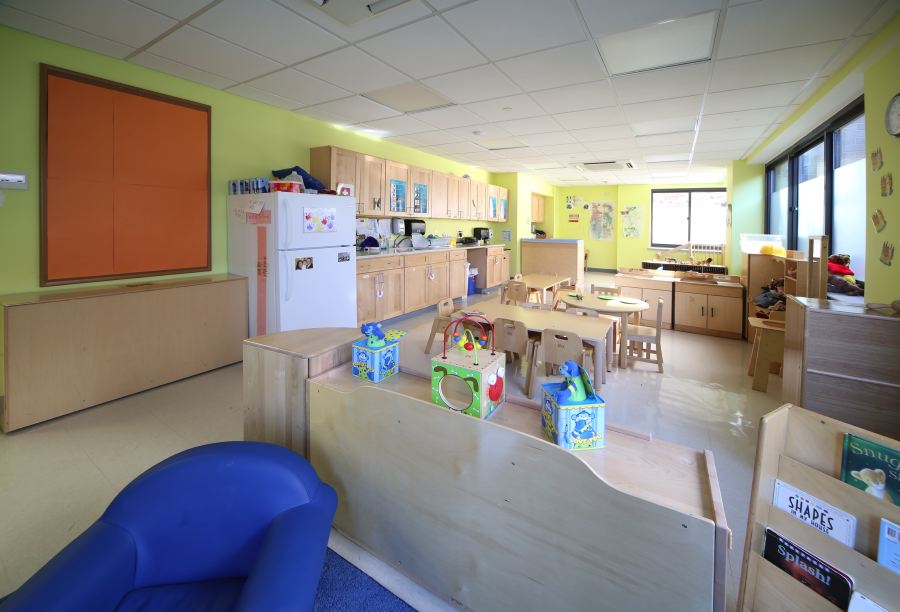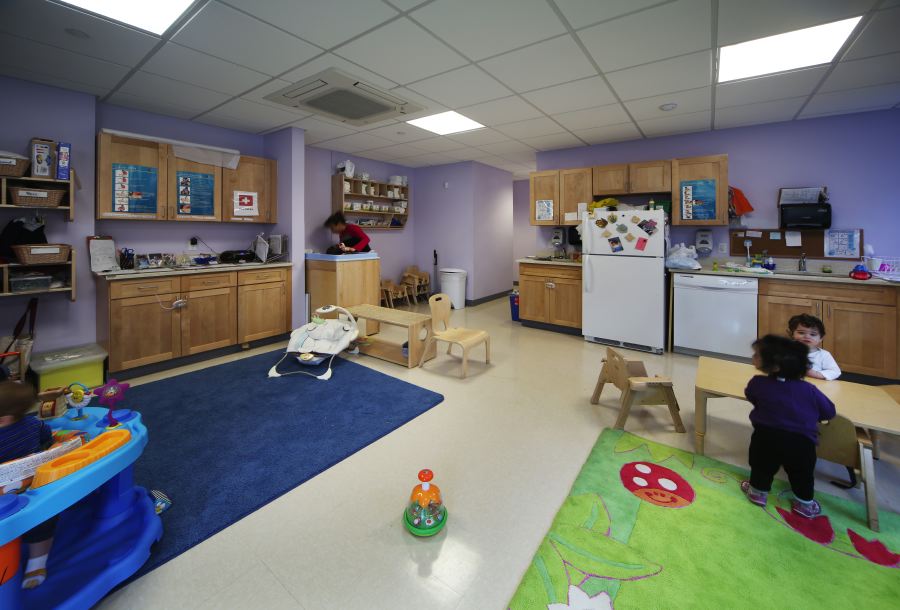 New office, West Los Angeles. Under construction, with sliding doors onto rear courtyard, exposed concrete walls , floor, and ceiling for loftier industrial feeling. Sound absorbing cork panels were also installed to diminish any echoes.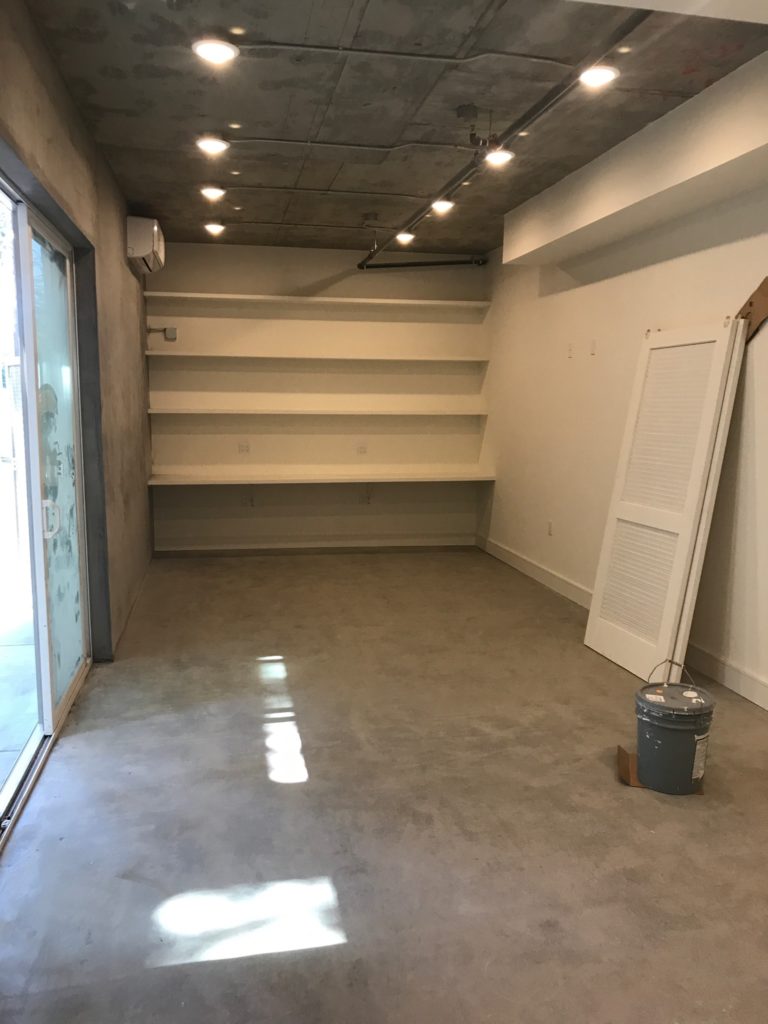 Management office and tenant lounge in new apartment  building, Los Angeles (furnishings selected by architect)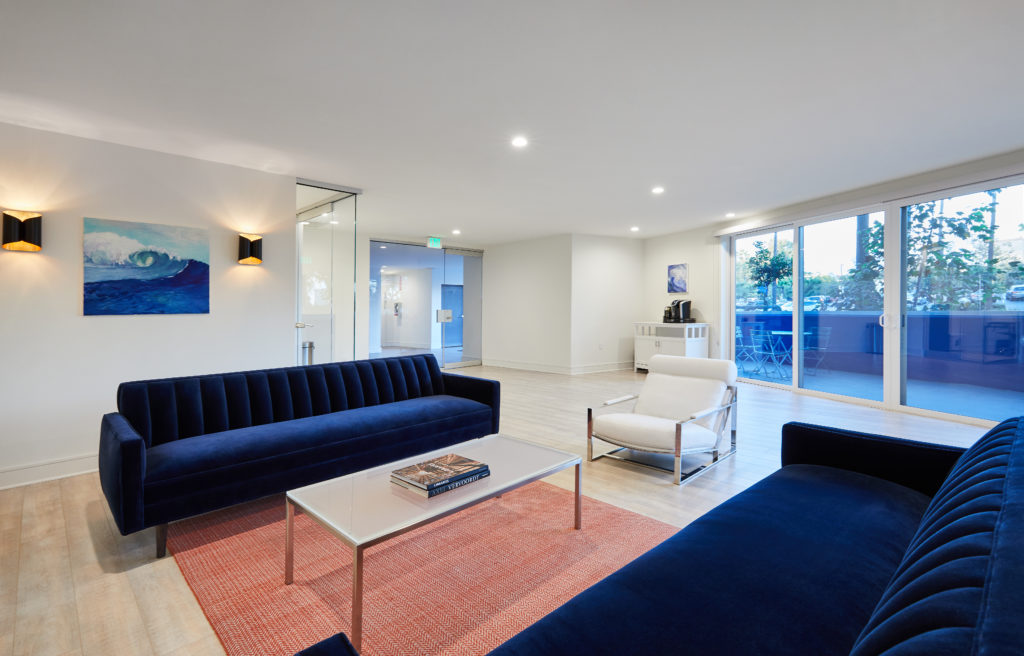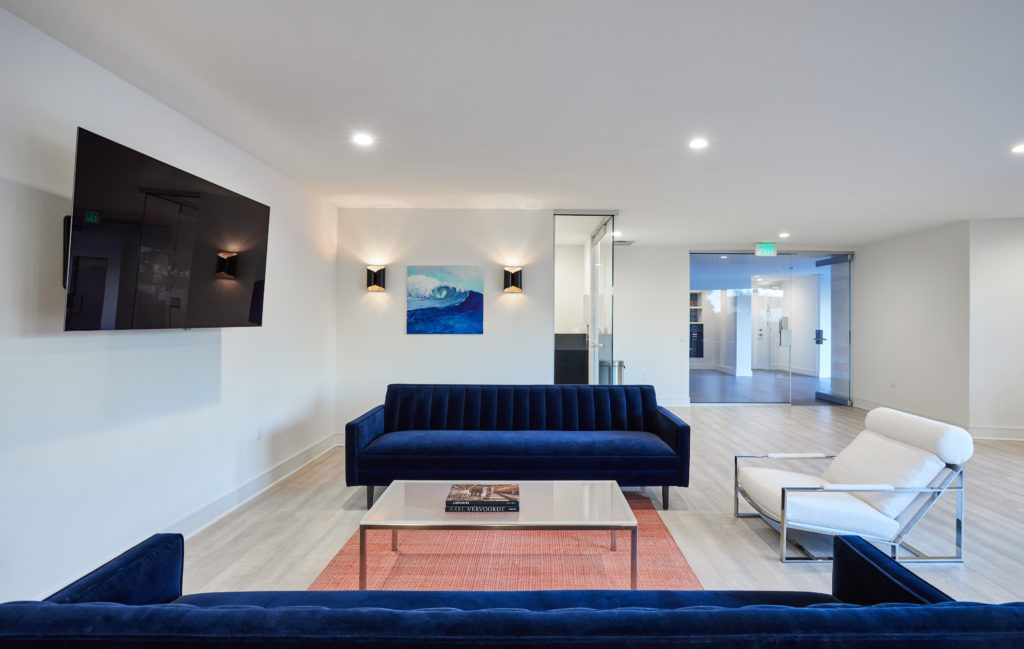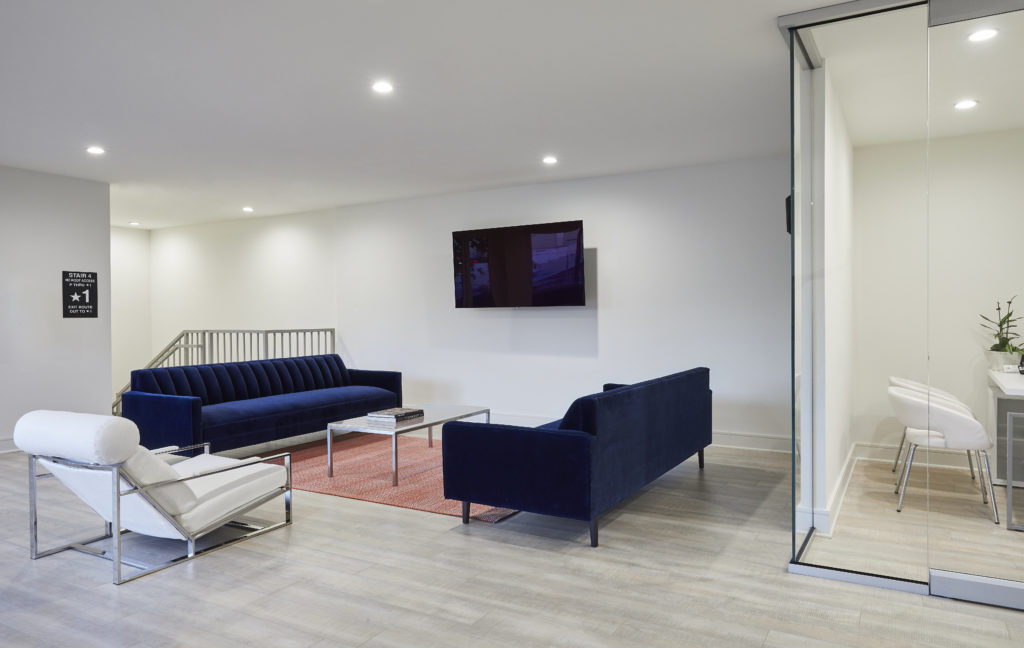 leasing office/sample unit in LA
A tight gallery space on Madison Avenue is transformed into a business office and center for The Ramaz School treasury. Careful attention was given to providing some private office space in addition to the public bays.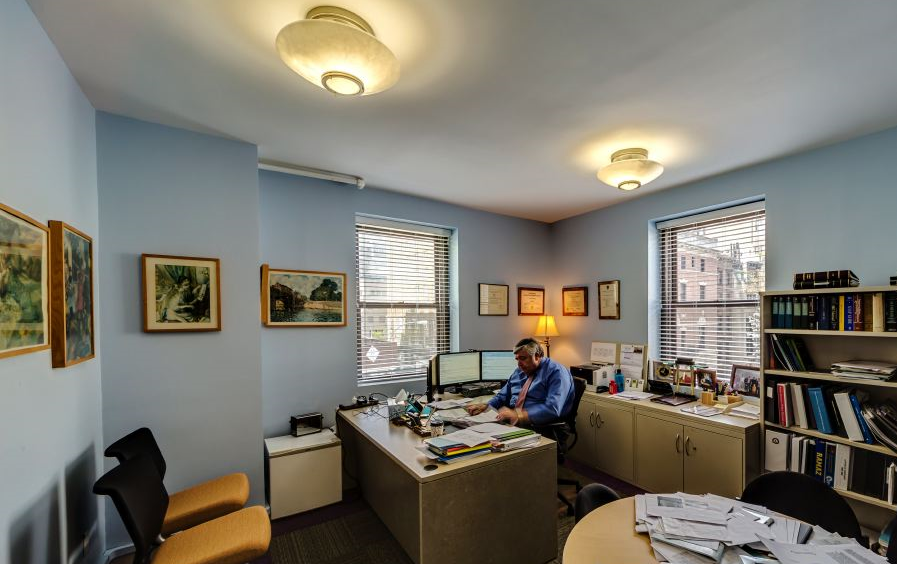 Home office for an architect with sustainable finishes of cork and bamboo. A mirrored acrylic ceiling makes the space appear bigger.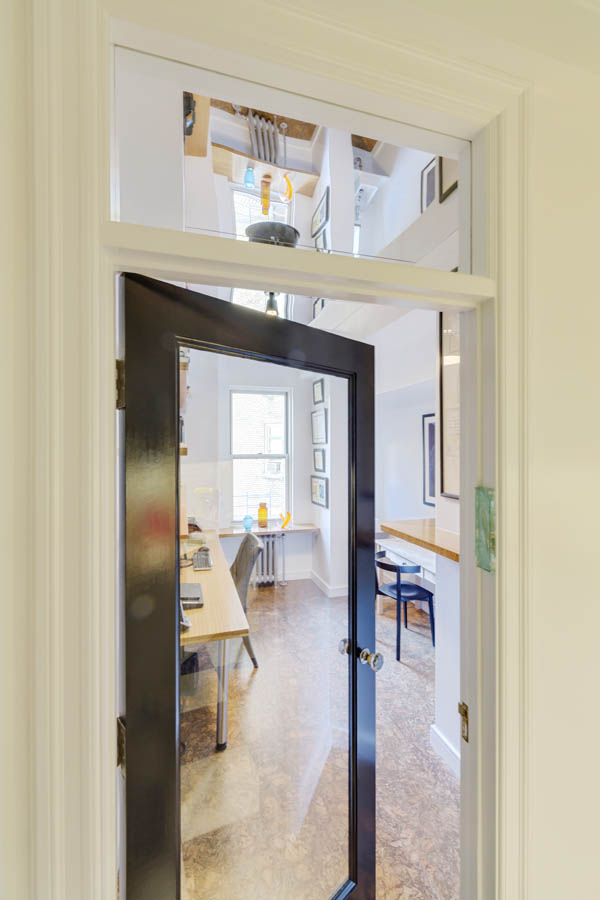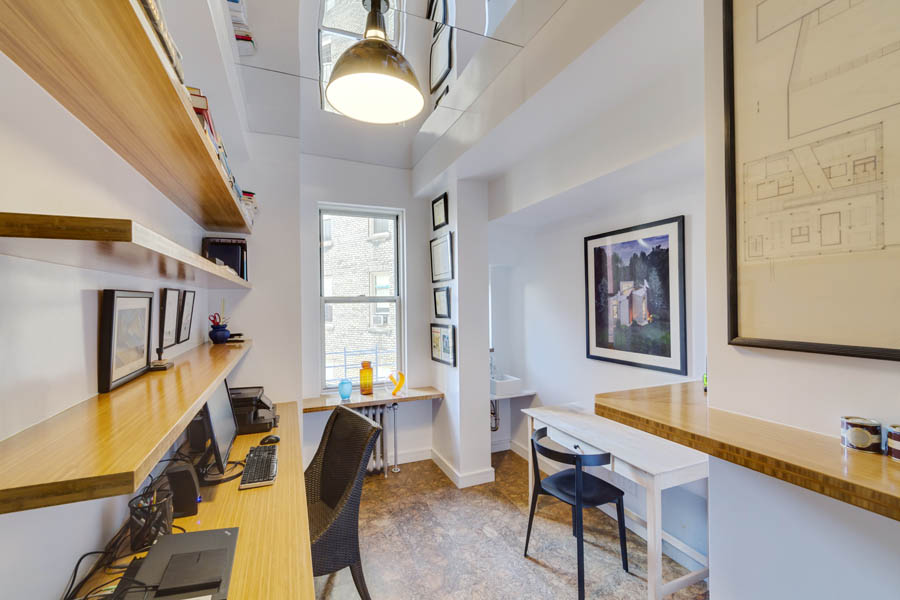 Beech wood and Farrow and Ball paint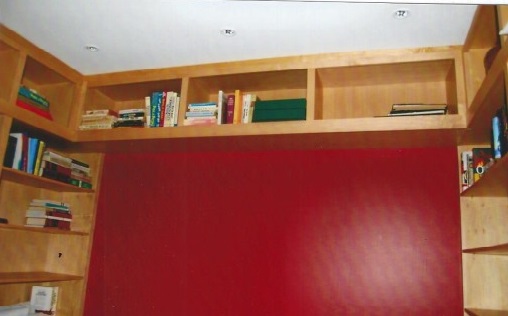 More Images Underway