maximizing space when re-purposing and gut-renovating a tired 60s building with minimal light and a forest of columns, into a bright daycare on York Avenue, New York City. Run by the Ramaz School, it was open to the neighboring children; it has since exchanged hands to another daycare owner.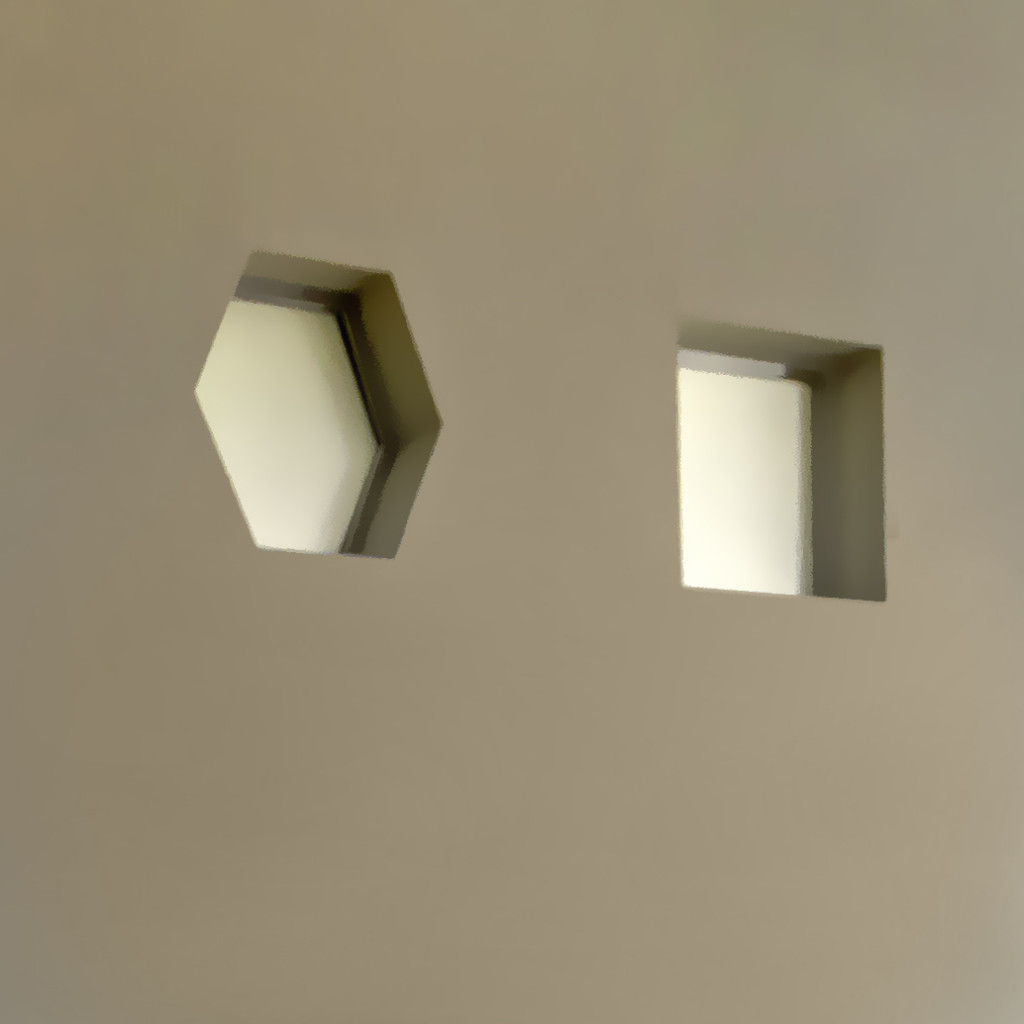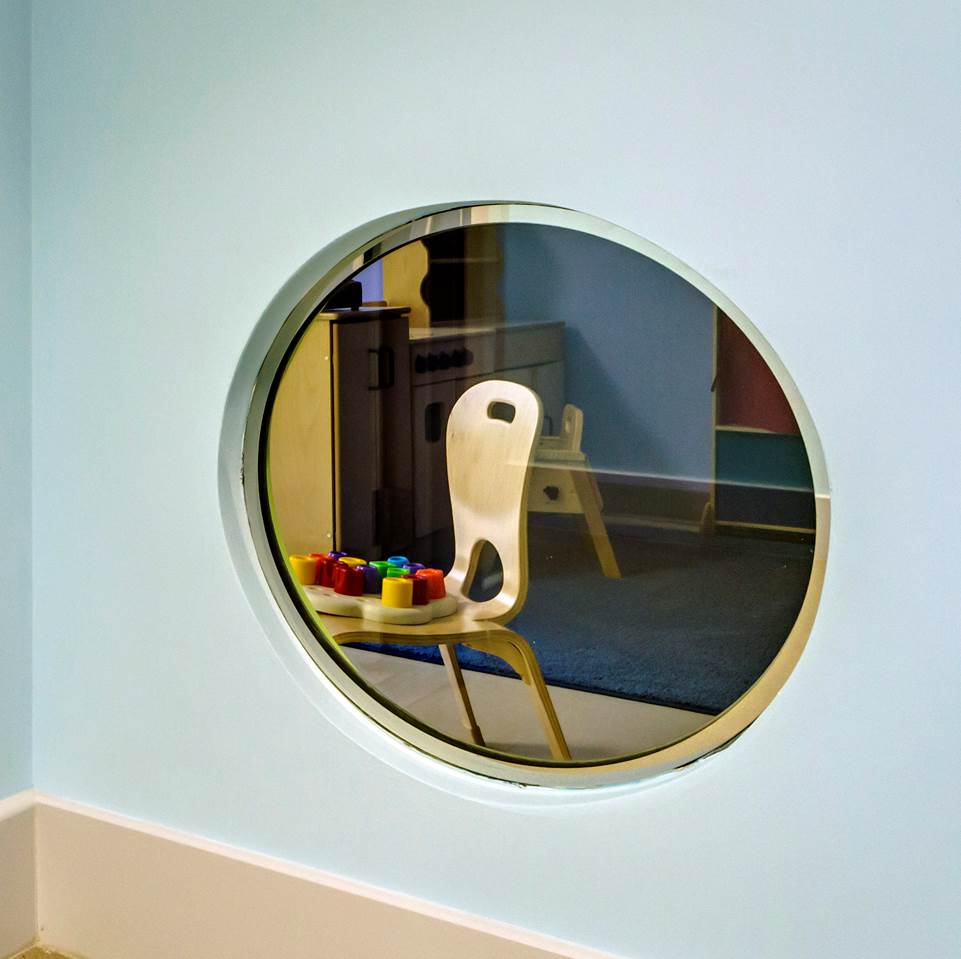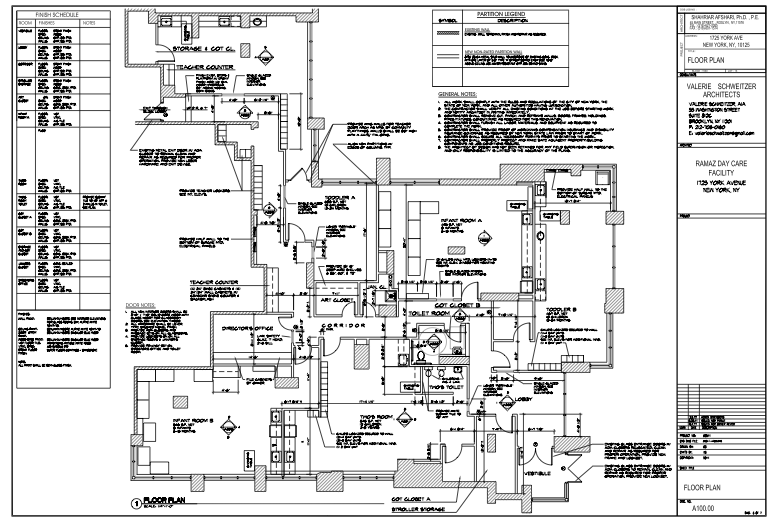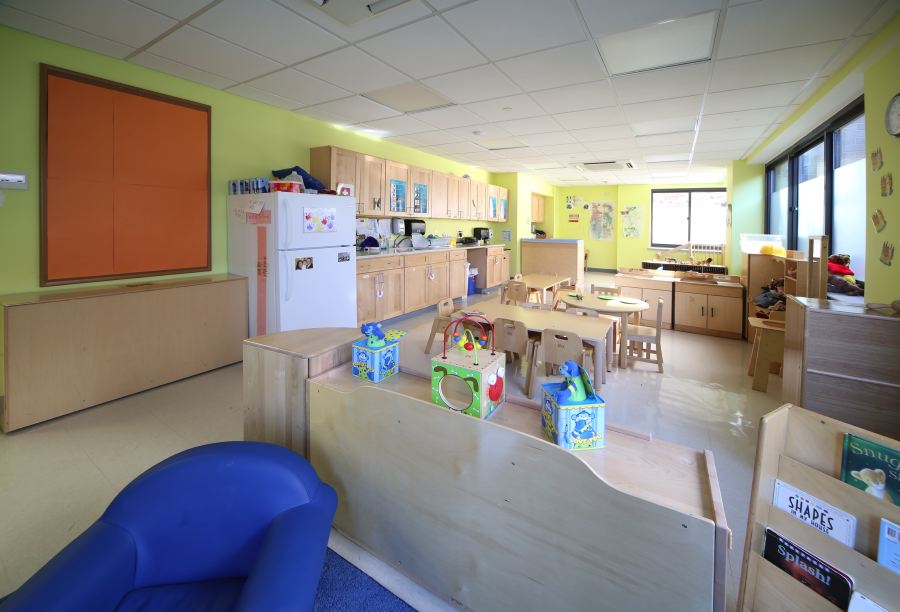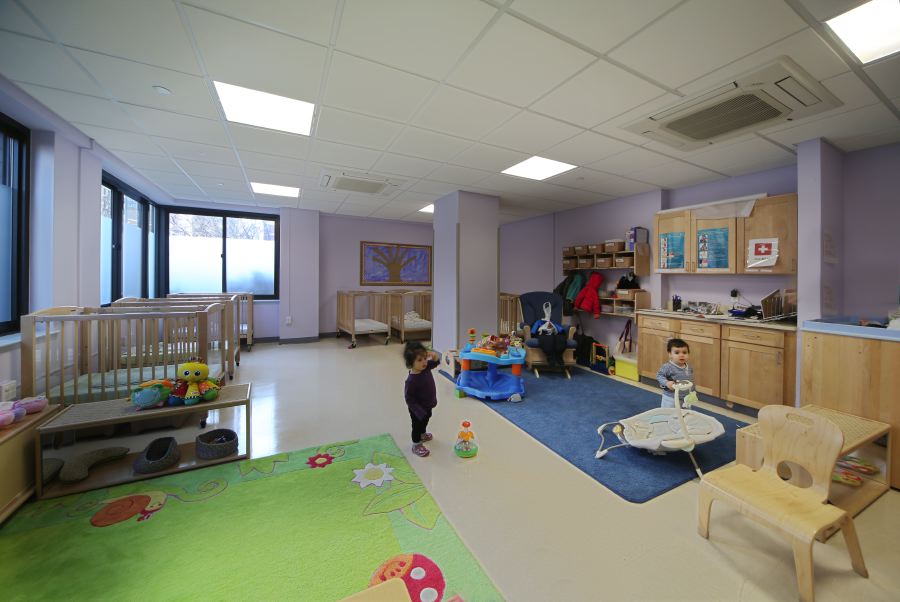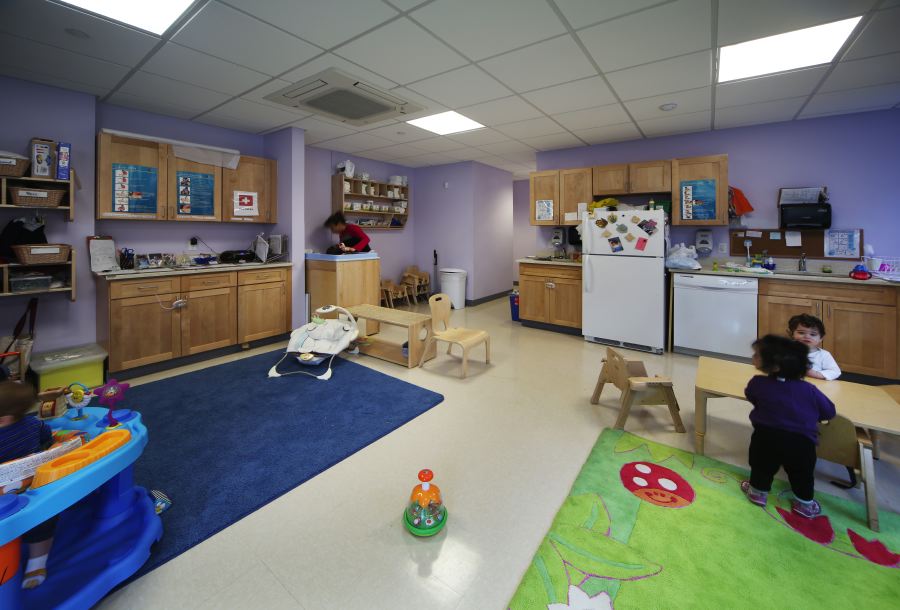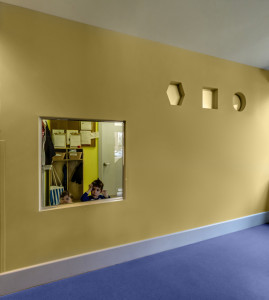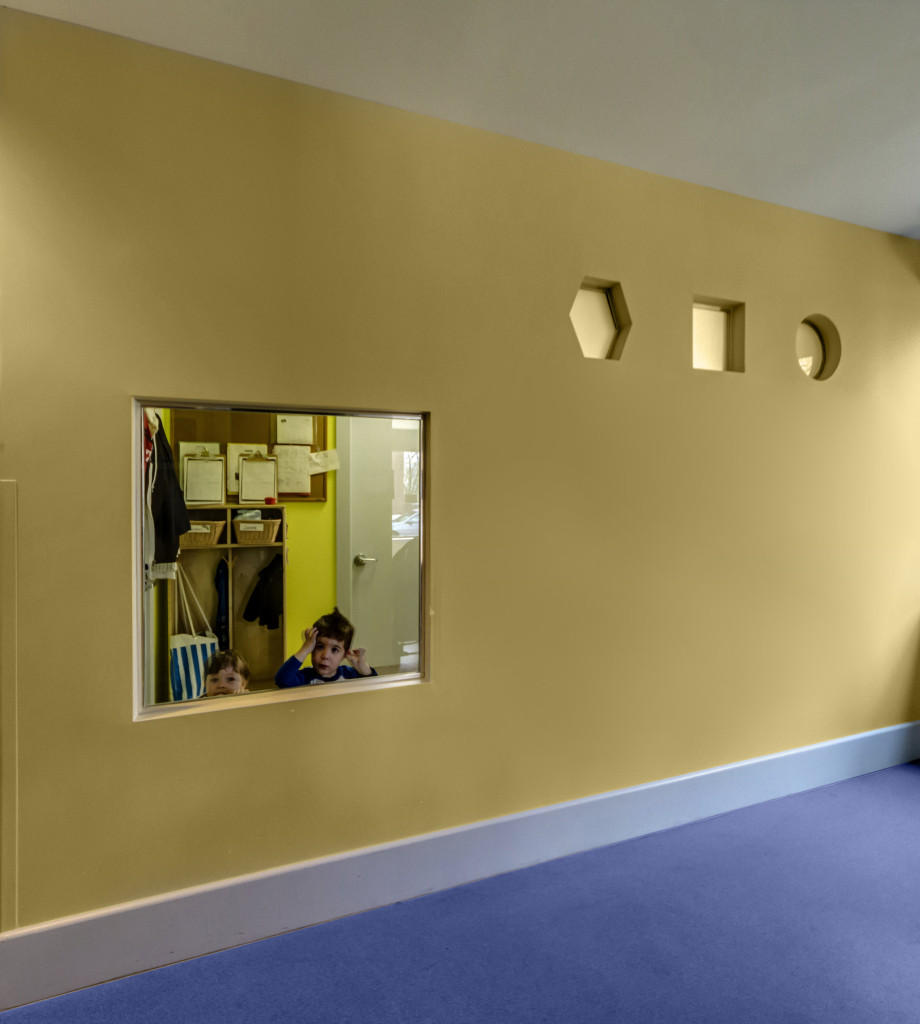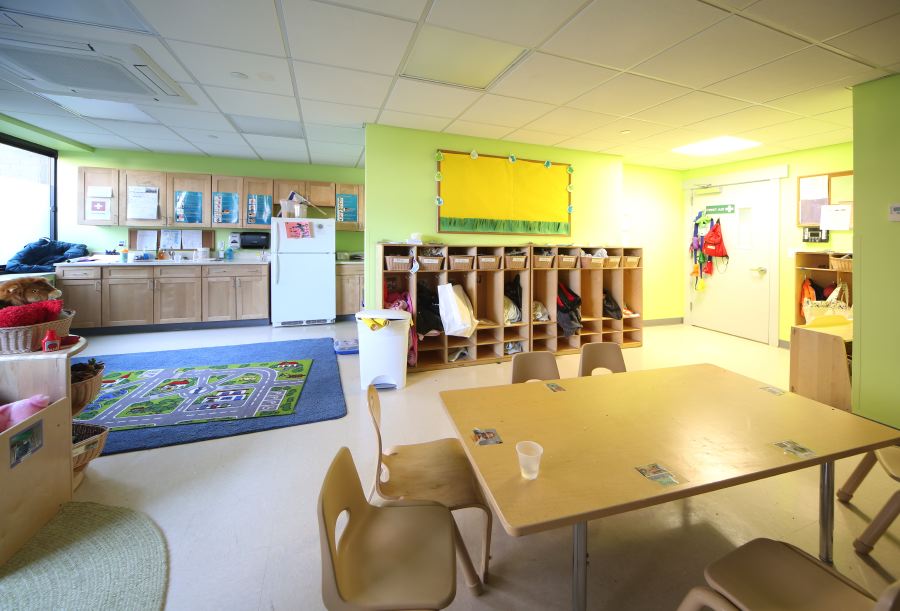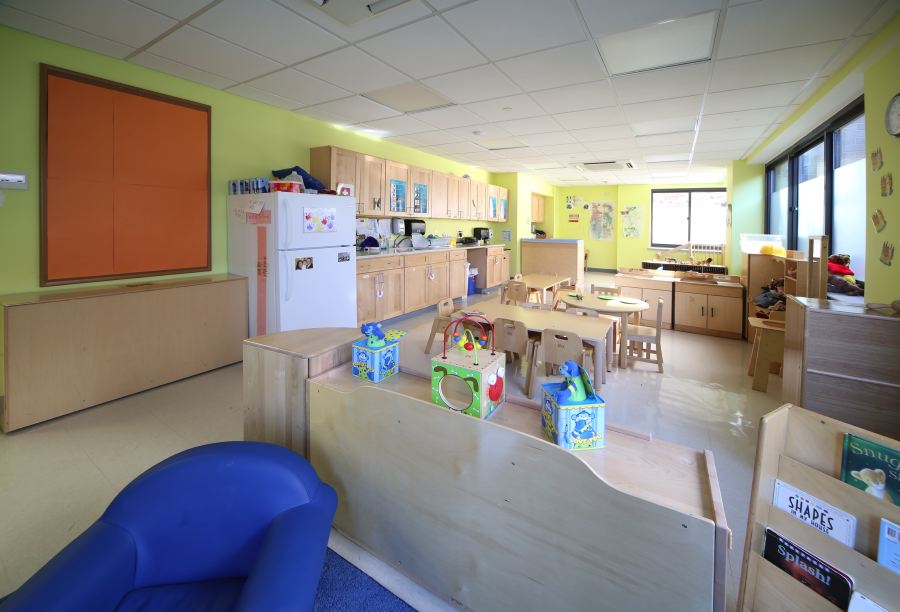 new office in West Los Angeles, under construction, with sliding doors onto rear courtyard; exposed concrete walls with sound abosrbers, floor, and ceiling for loftier semi-industrial space.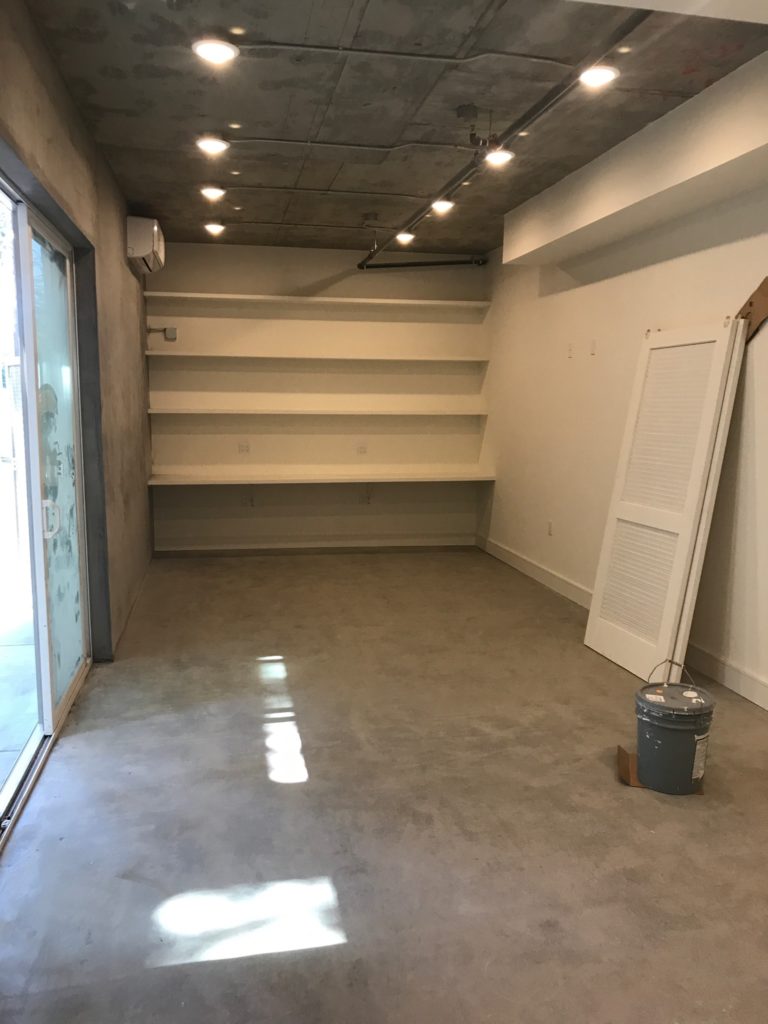 tenant lounge with management office in new apartment  building in Los Angeles, CA  (Art by architect, furnishings selected by architect)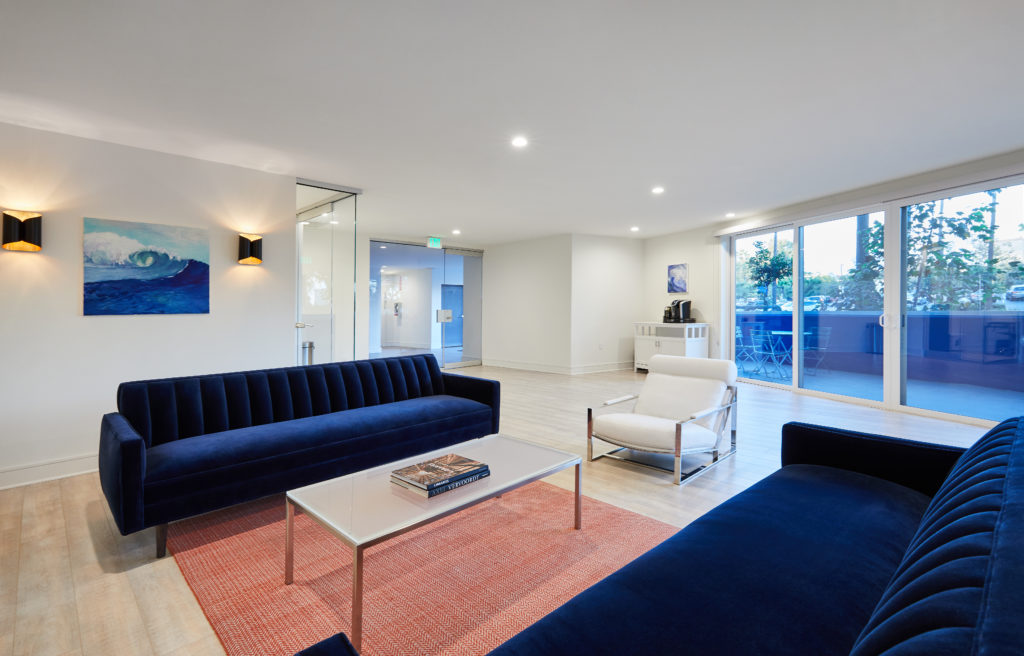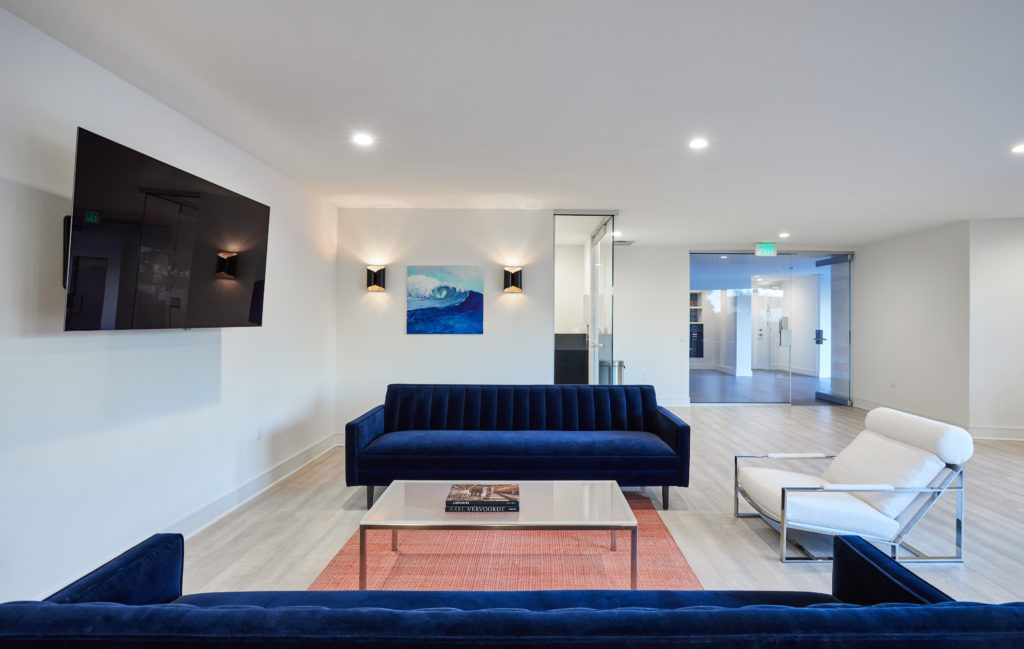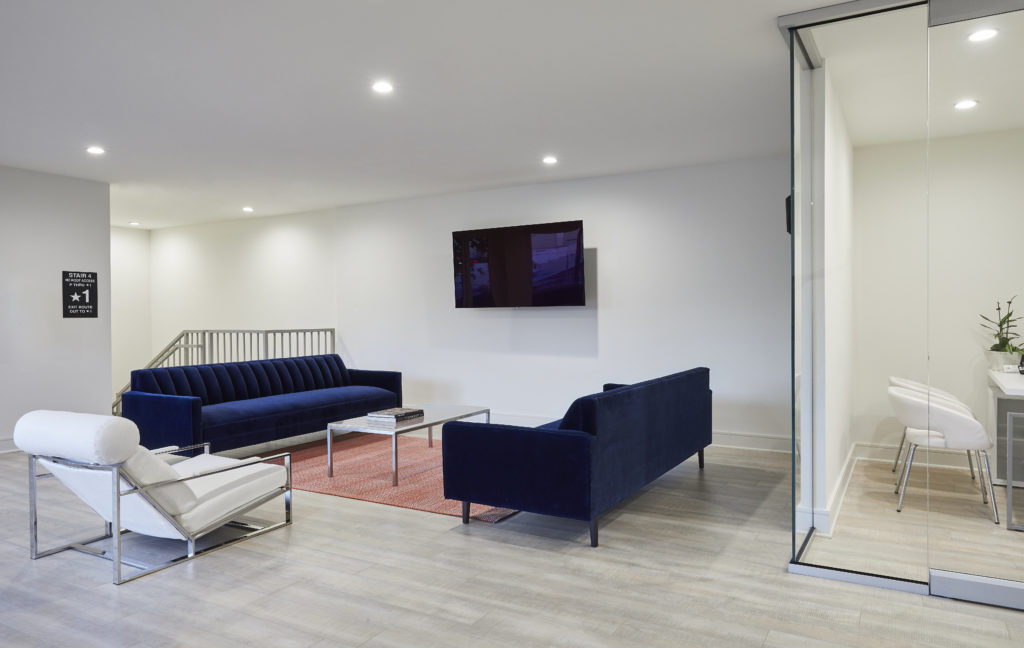 leasing office/sample unit in LA
a tight gallery space on Madison Avenue is transformed into a business office and center for the Ramaz School. Here careful attention was given to providing some private office space in addition to the public bays.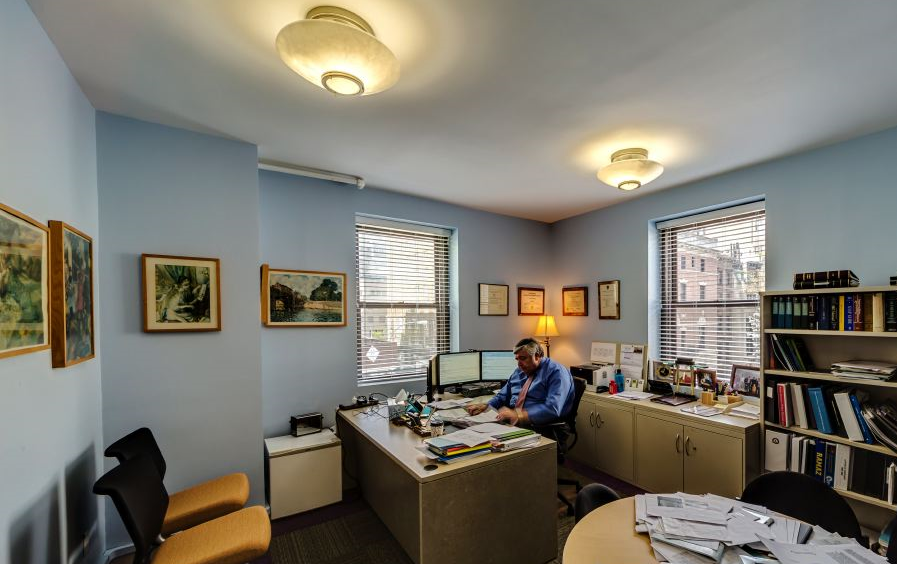 home offices:
recycled teak wood and frosted glass panel; polished concrete foundation slab for floor
sustainable finishes of cork and bamboo, and mirrored ceiling for expanded height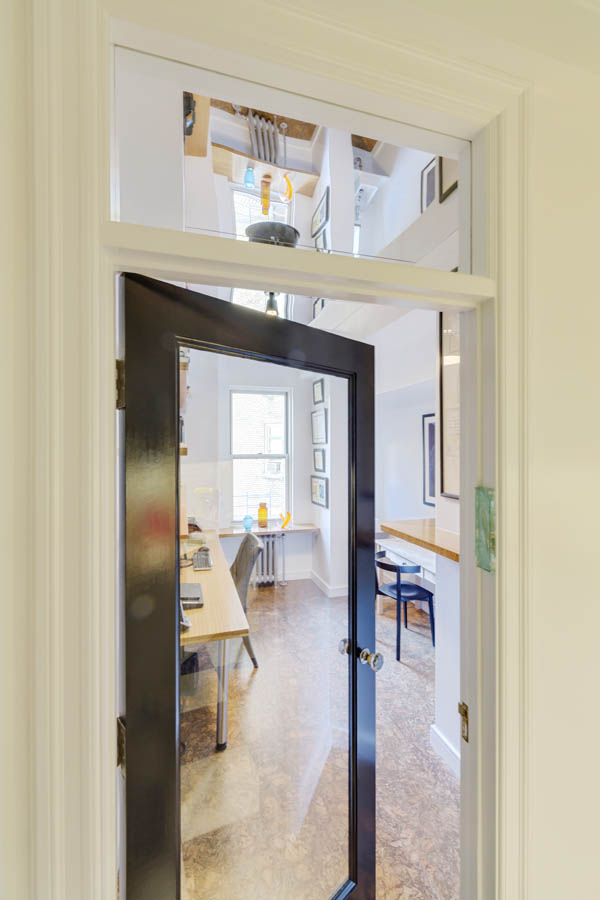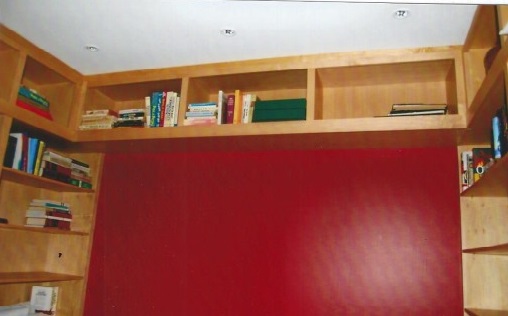 More Images Underway