Designed by Valerie Schweitzer AIA. Winner of the Architecture Masterprize 2020, receiving "Best of best" status as a runner up to Design of the Year. Finalist in Architizer a+Awards, 2020.  All images are copyrighted.
The pavilion allows the cedar wood material to speak for itself , unadorned. Made of salvaged and new cedar wood as well as construction waste, it was commissioned by a grandmother to gather her family in nature. Surrounded by potato and horse farms in Watermill, NY, its forms loosely resemble the adjacent silos. It also simulates a forest with it ascending cedar posts and cedar wood rings that mimic branches and tree trunks. The strength of the steel posts and outriggers allows for cantilevering, which furthers the concept of trees branching out. The structure becomes a sleeping porch for the adventurous, with mosquito netting and an oculus for star gazing. It sits in close proximity to the main house, with easy access to the front door down its ship's ladder. It also affords a buffer for the home from the sometimes busy main road. Access to the roof is planned for future by a ladder, which would allow panoramic views of farms, and greater forging to the earth. Photos by Josh Goetz and Blaine Davis.
Photos by Blaine Davis: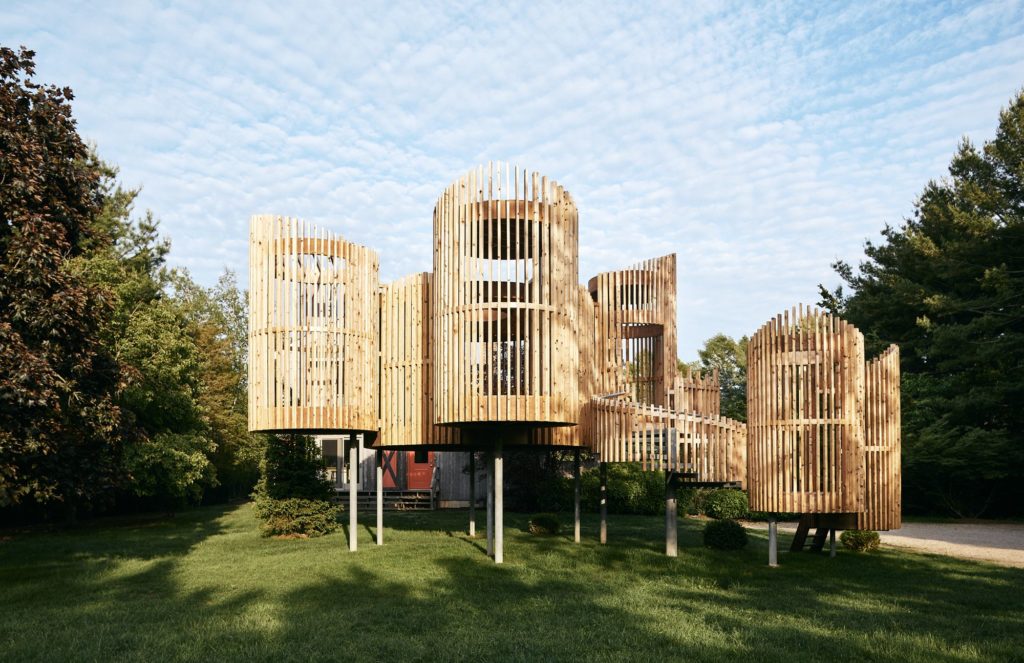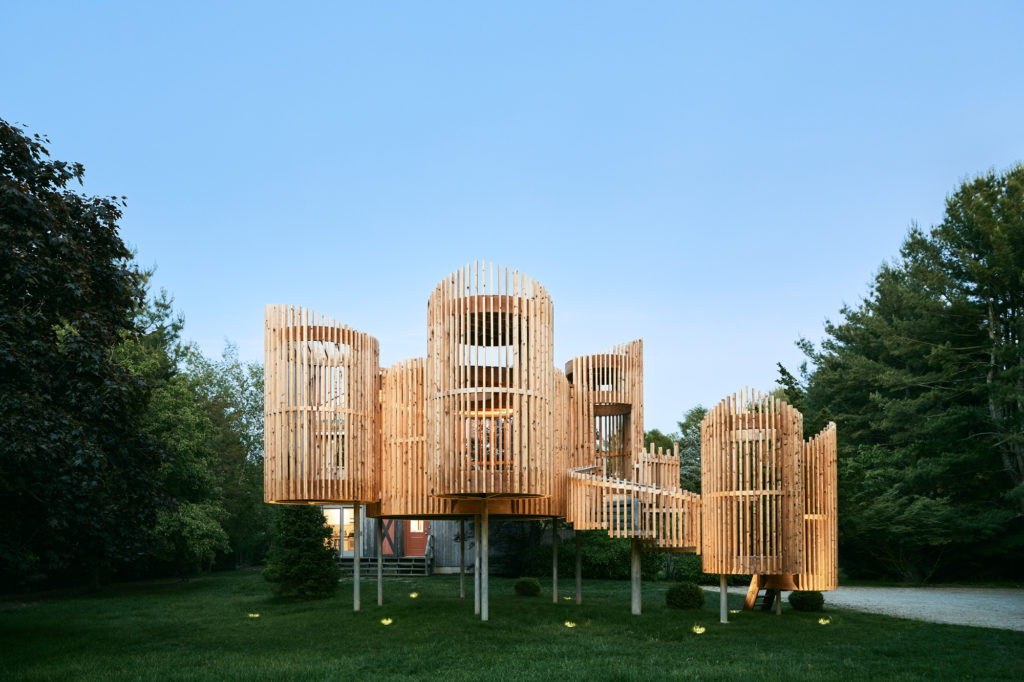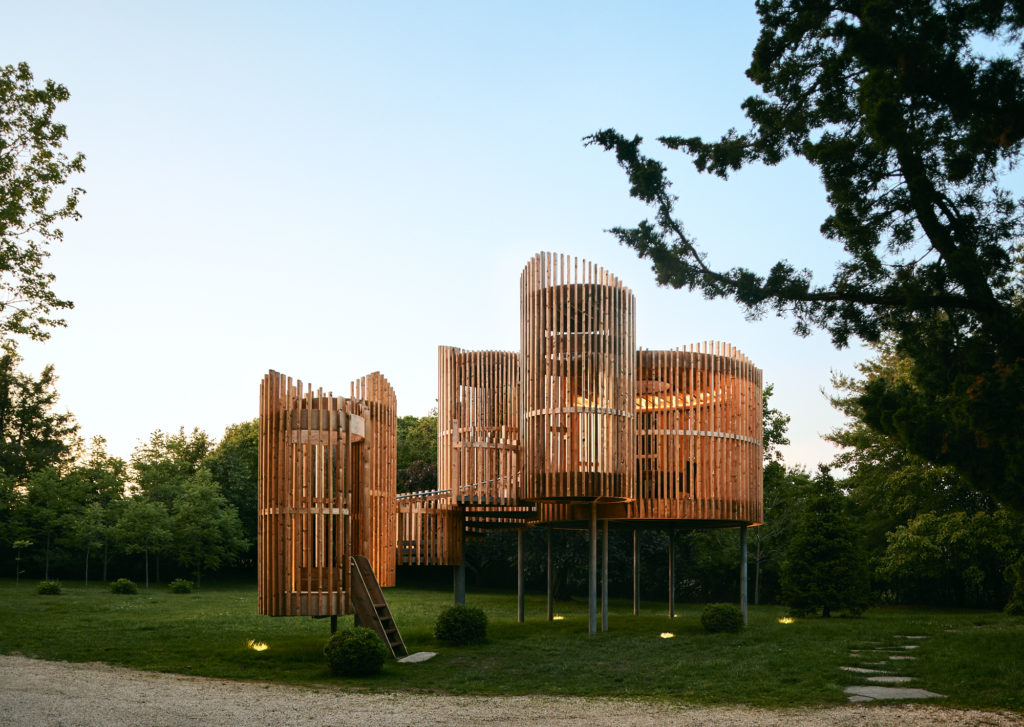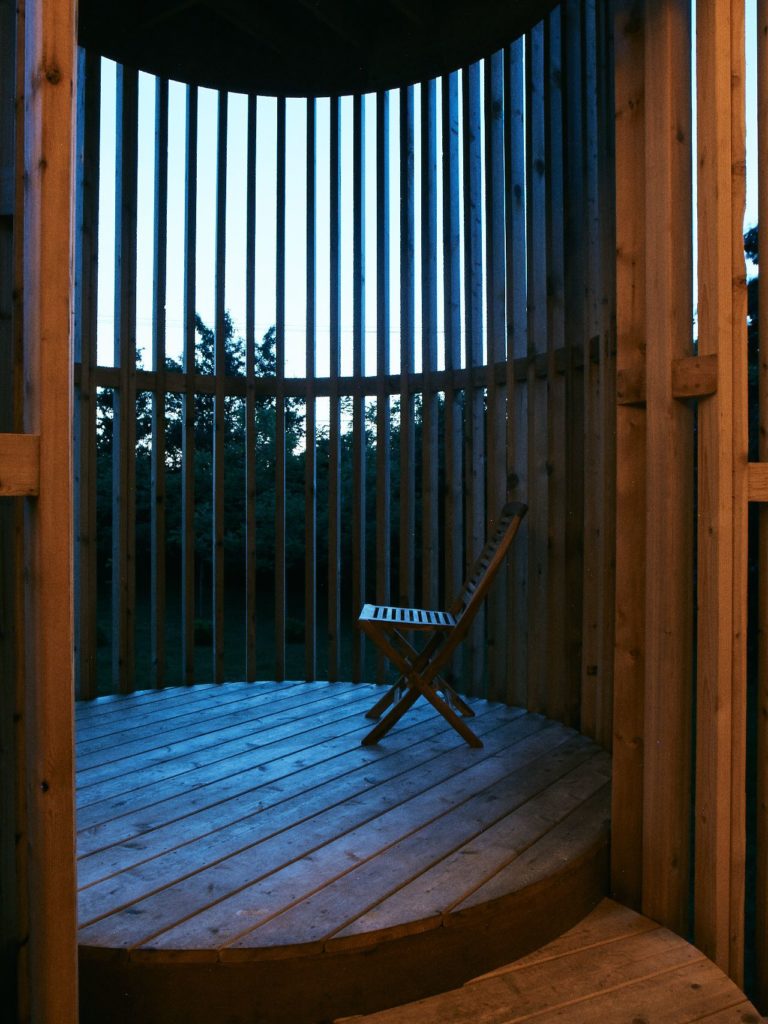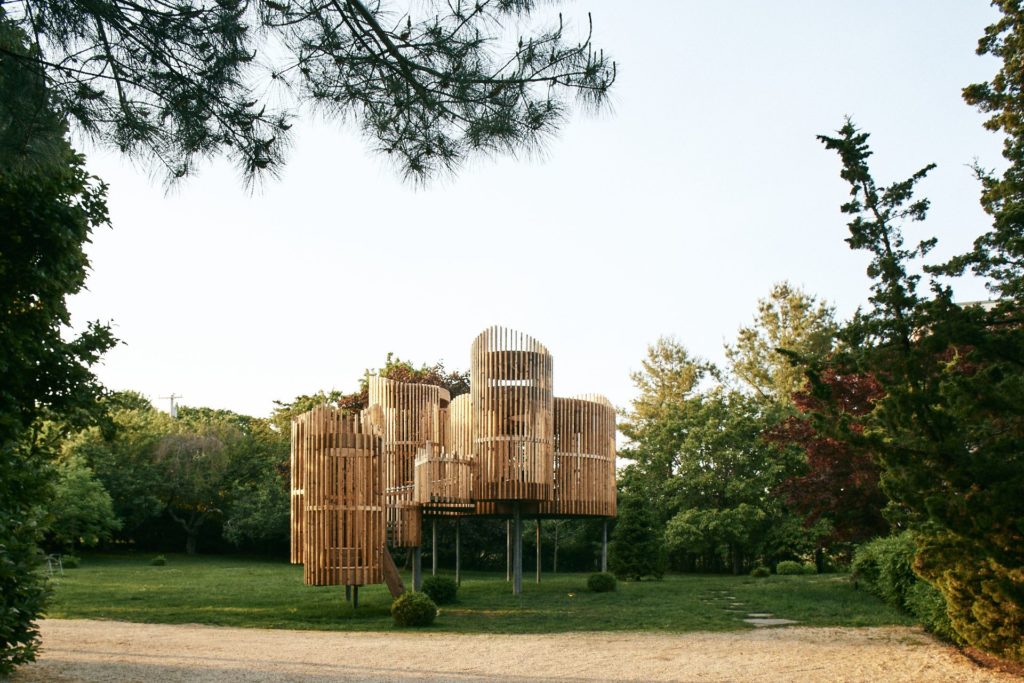 photo by Josh Goetz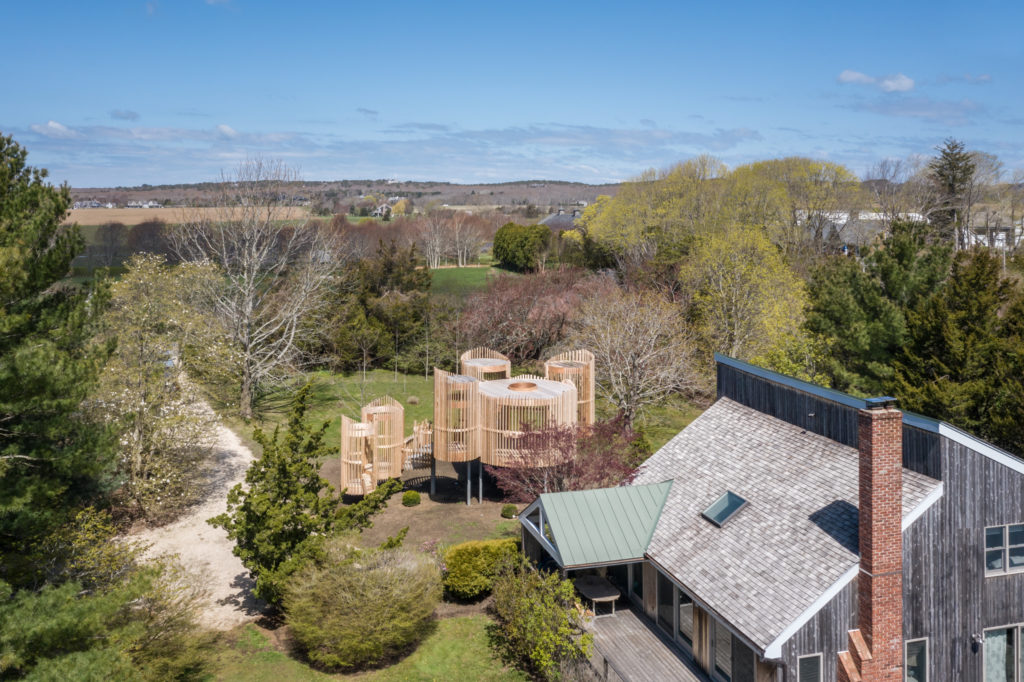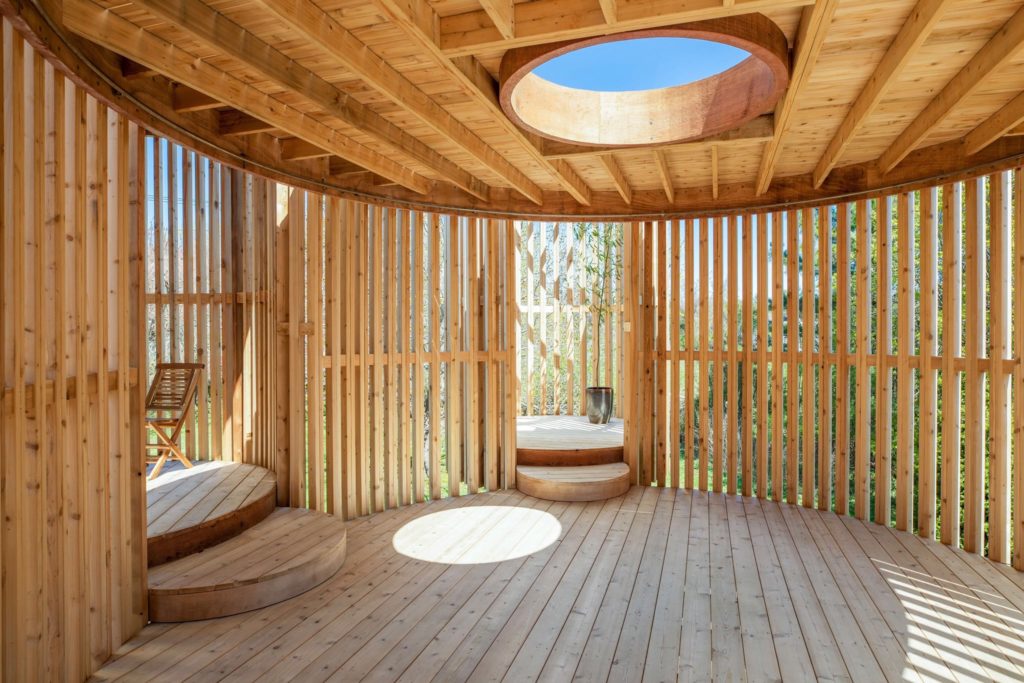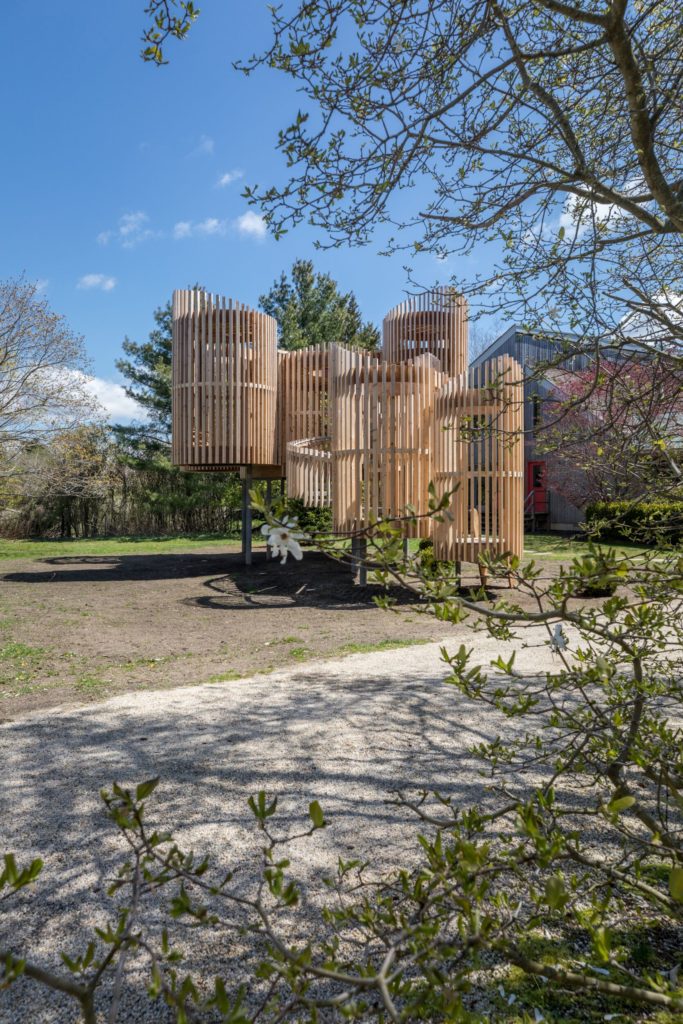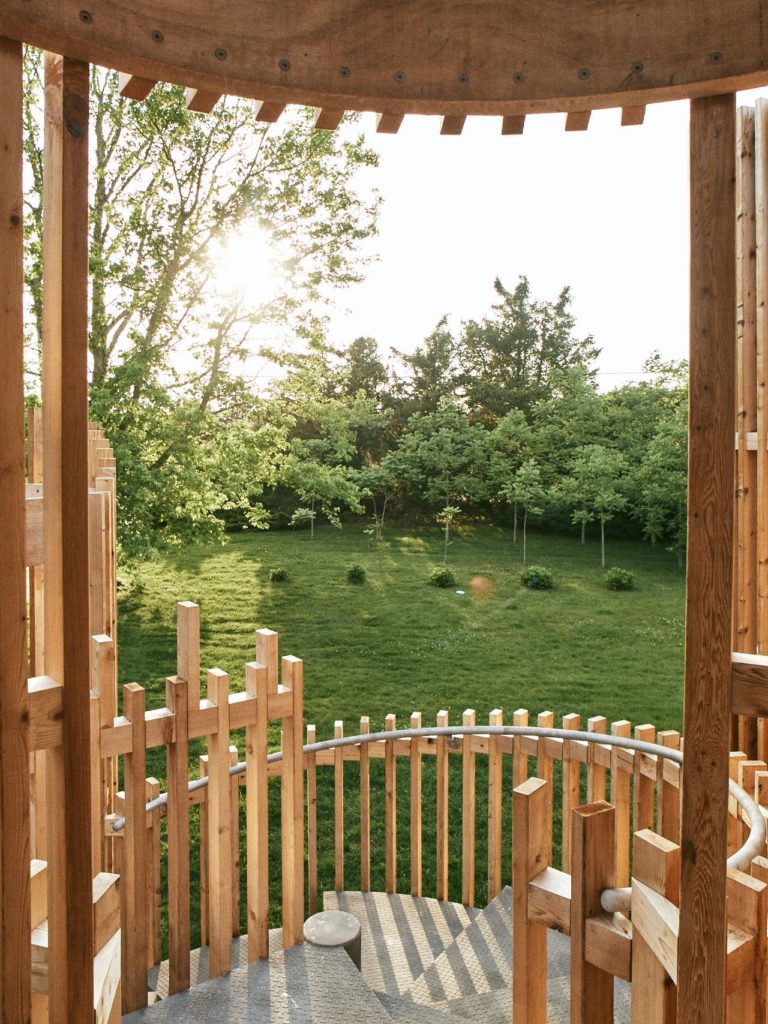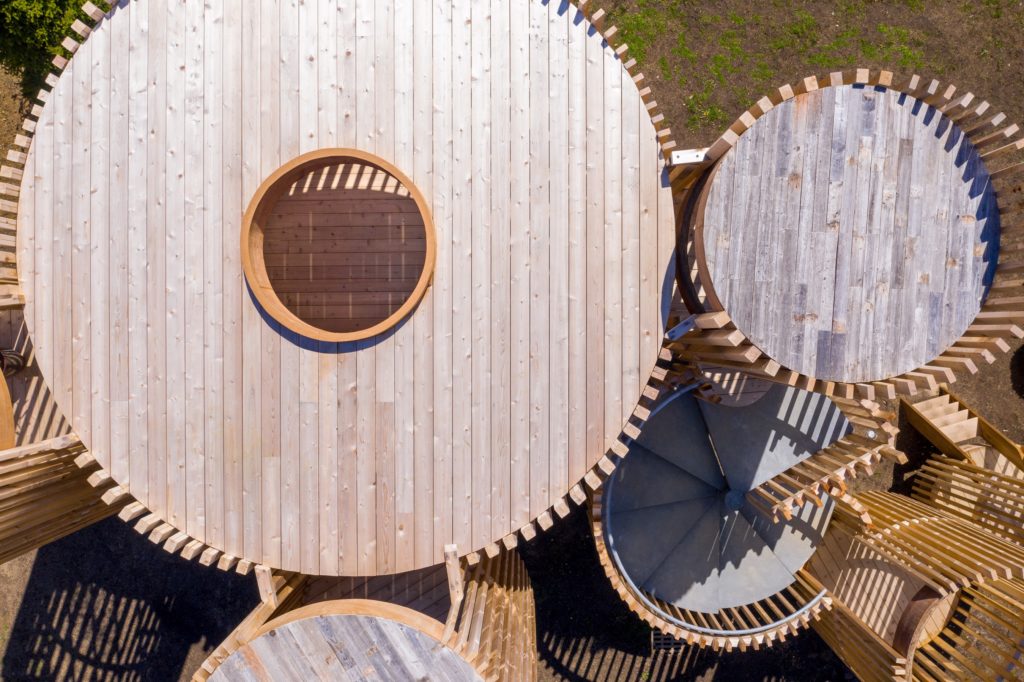 Aerial view in site diagram below by Josh Goetz Photography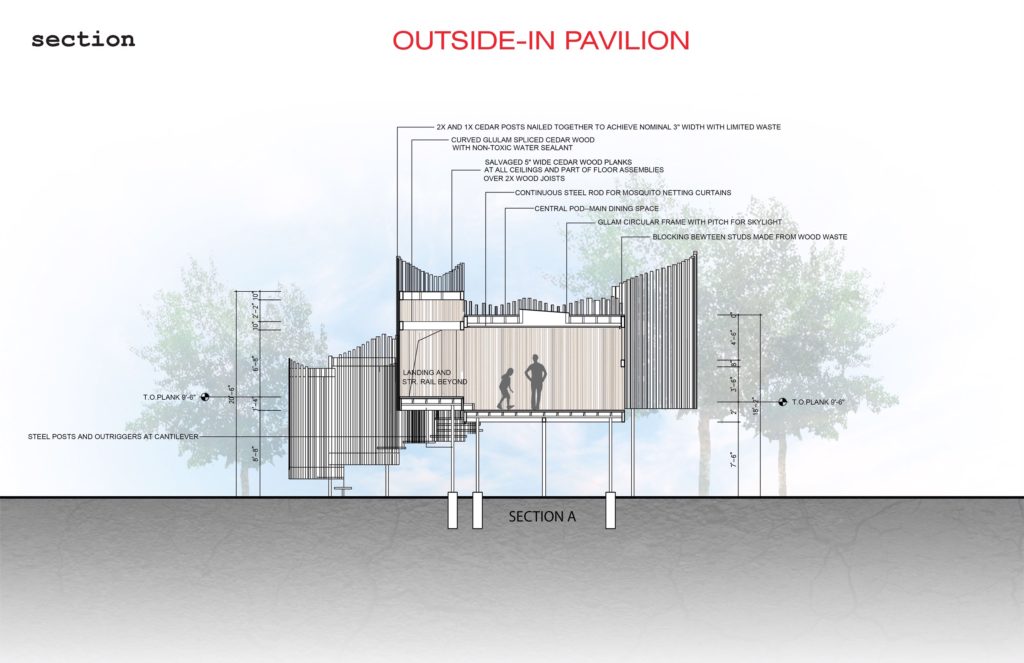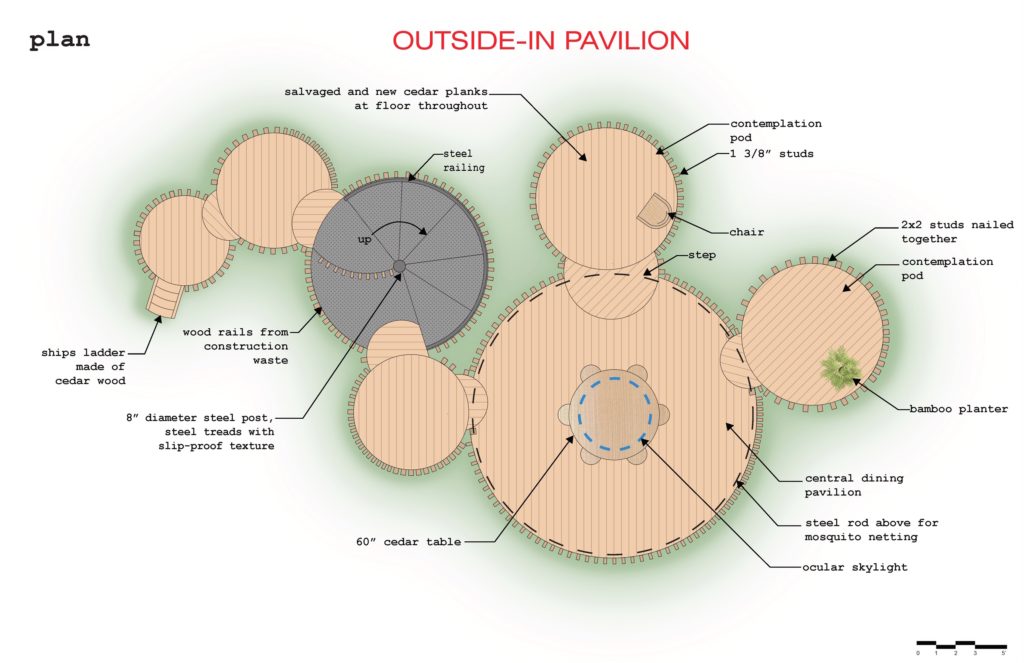 photos by Josh Goetz: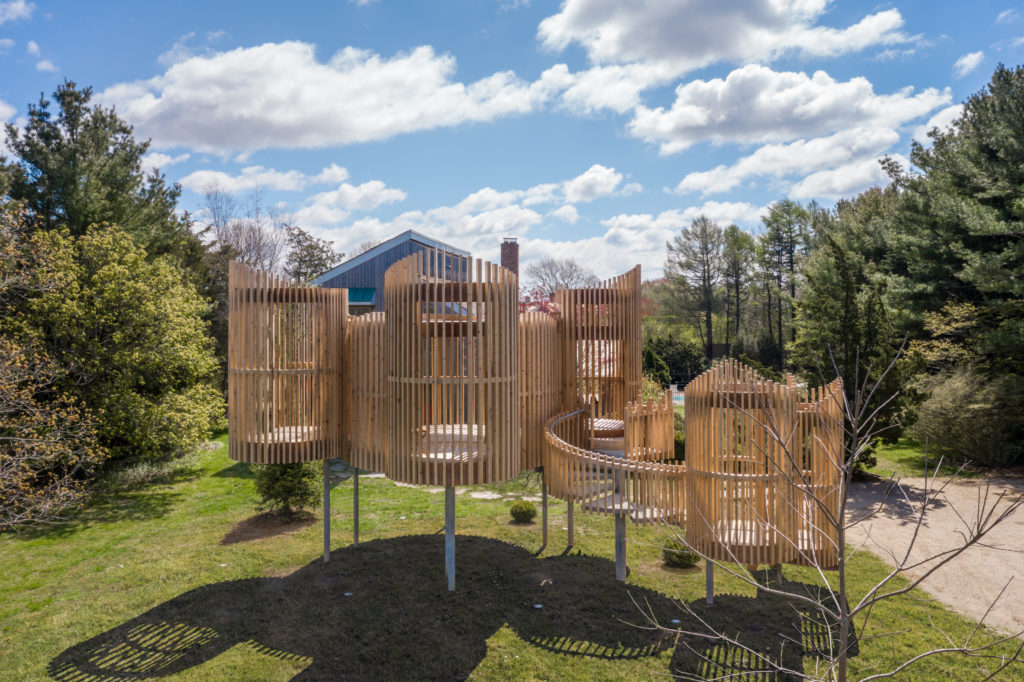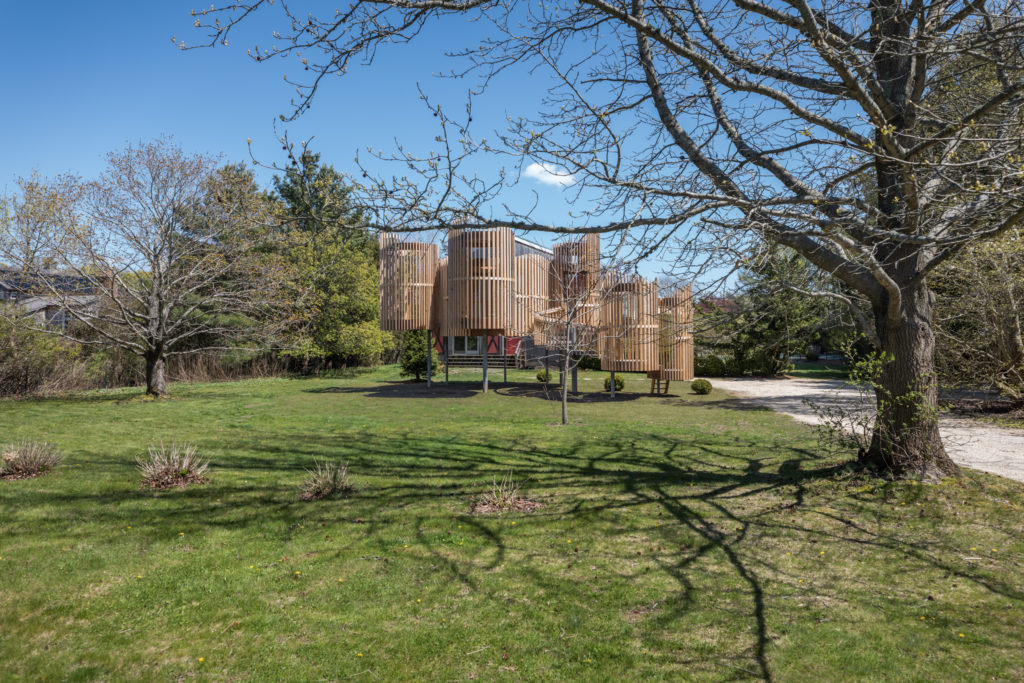 The structure reframes everyday phenomenon like sky and trees through its slits and oculi. And the assembly of arboreal-like cylinders  mimics what is now being evidenced by Science, that trees take care of each other through their complex root system, the tips of which act similar to a brain.; they even nurture their young and protect each other from storms and disease.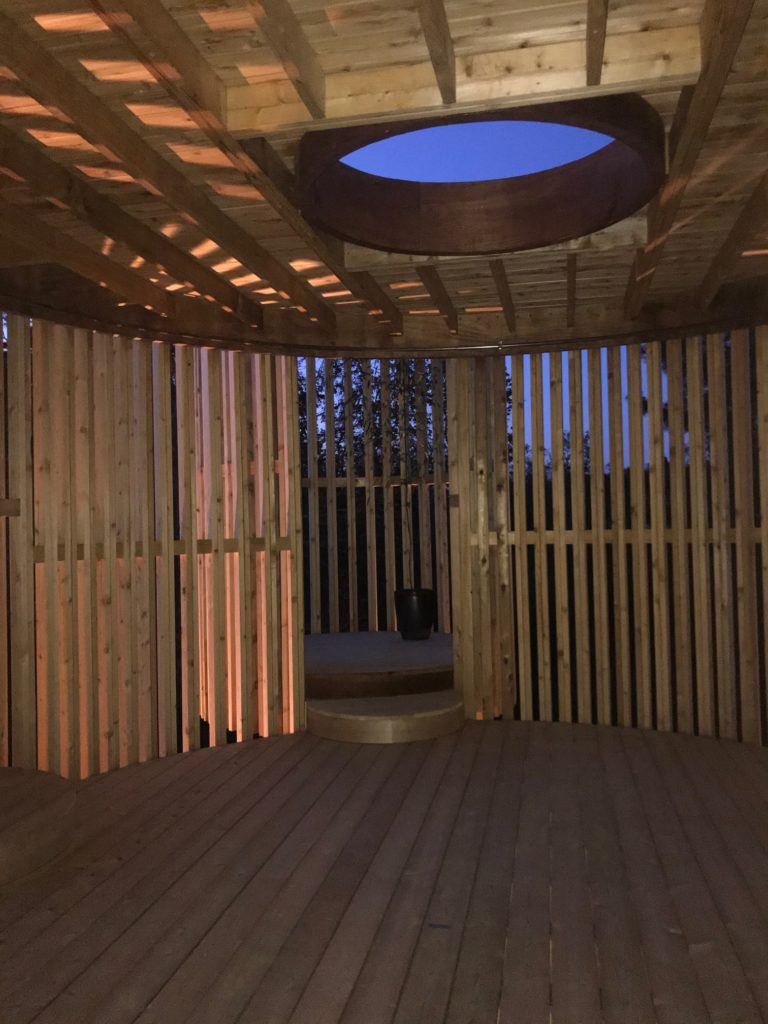 Valerie Schweitzer Architects