­1157 S. Bundy Drive, Los Angeles, 2017 Special Mention, 209, by Architizer A+ Awards
The Tides Brentwood provides a collective experience for residents while deepening the sense of place for all. The sculptural and painterly structure helps to animate a formerly drab intersection in West LA.
recognition:/publications:
Global Future Design Awards 2020, Second Award.
Special Mention, Architizer A+ Awards, 2019 Concept-Color category. Publications online: e-architect (UK);AecCafe (California);designgenie (India). Berlogos (Russia); Design Ark. in Print: Apartment Buildings (by Booq Inc., Barcelona).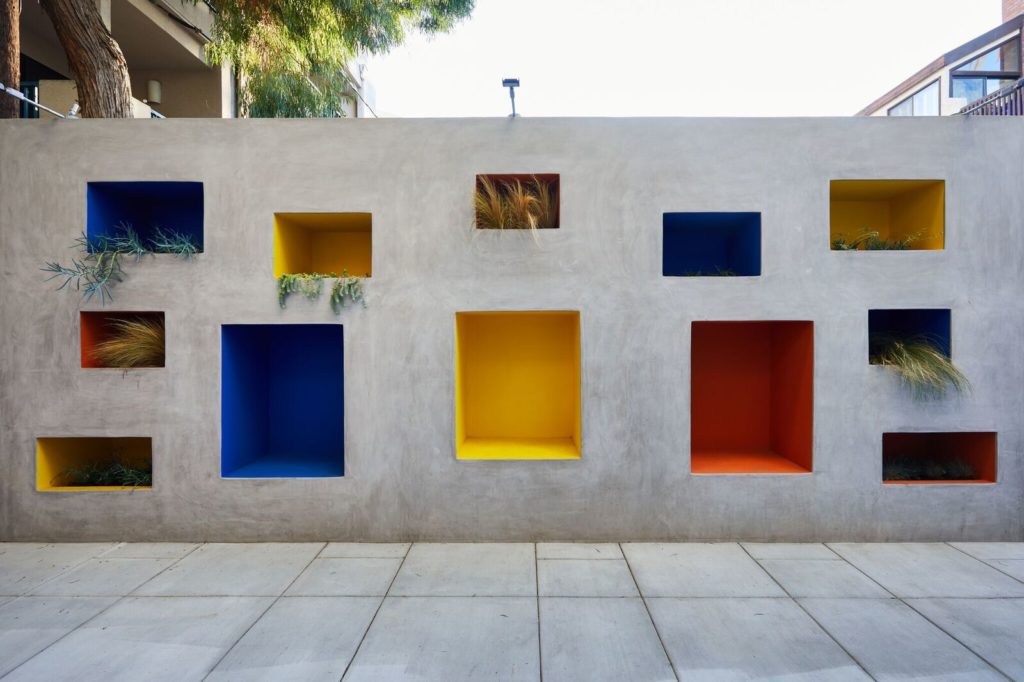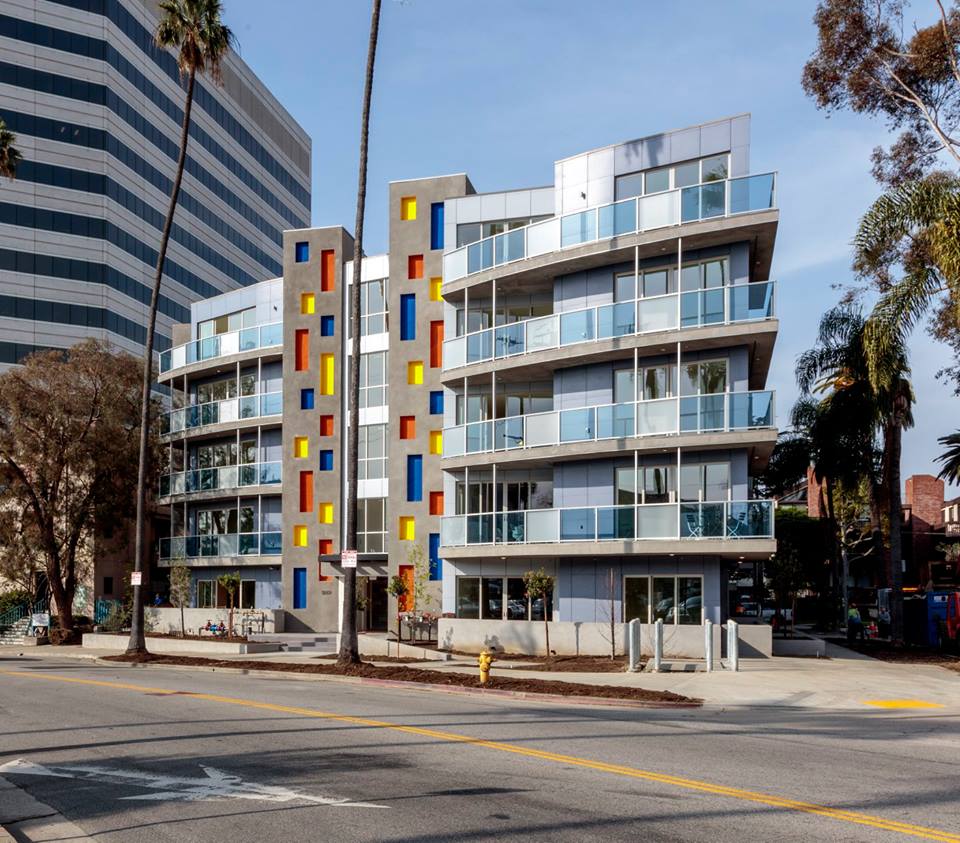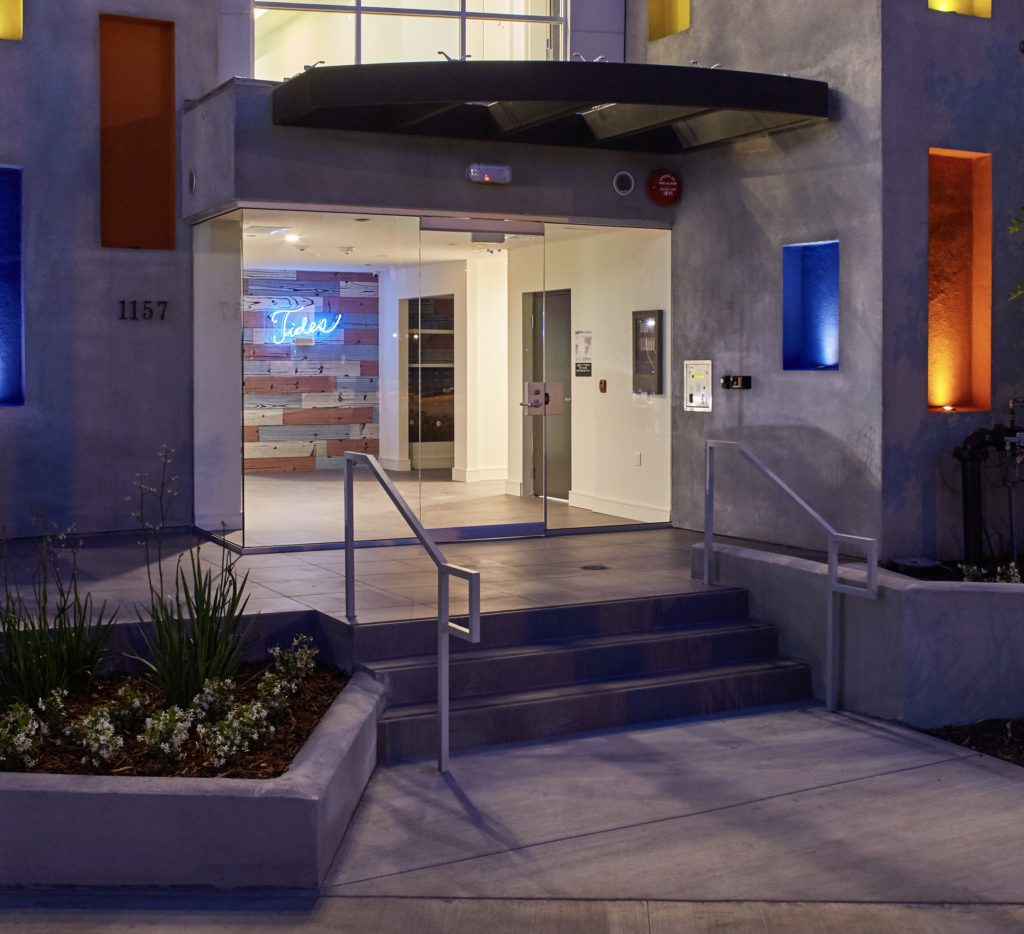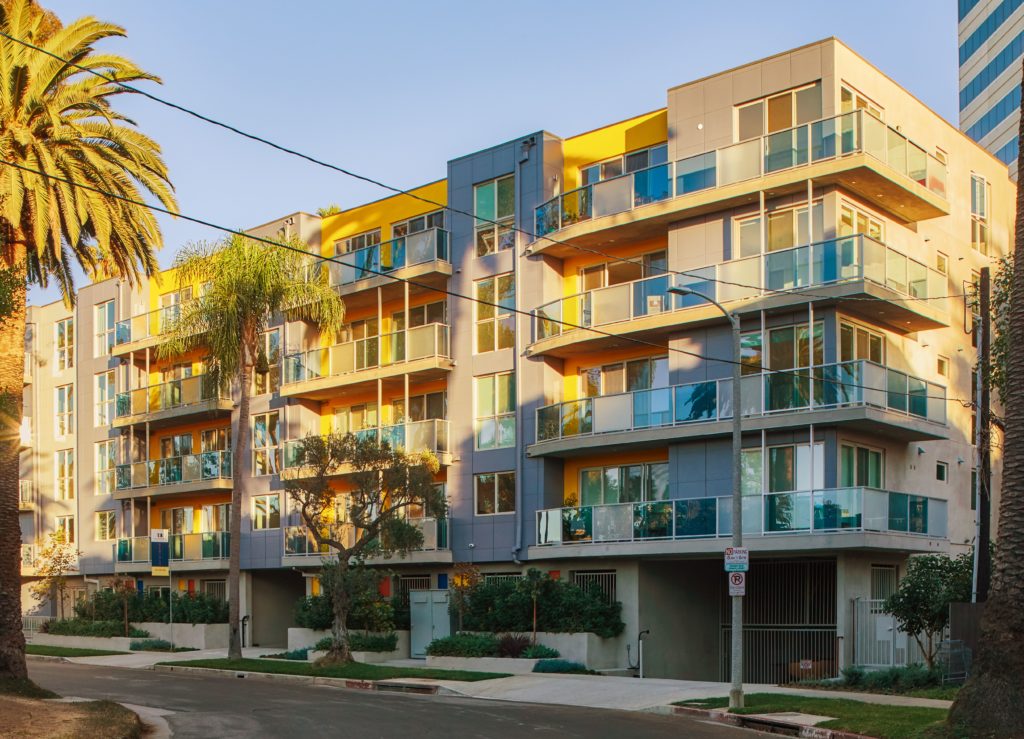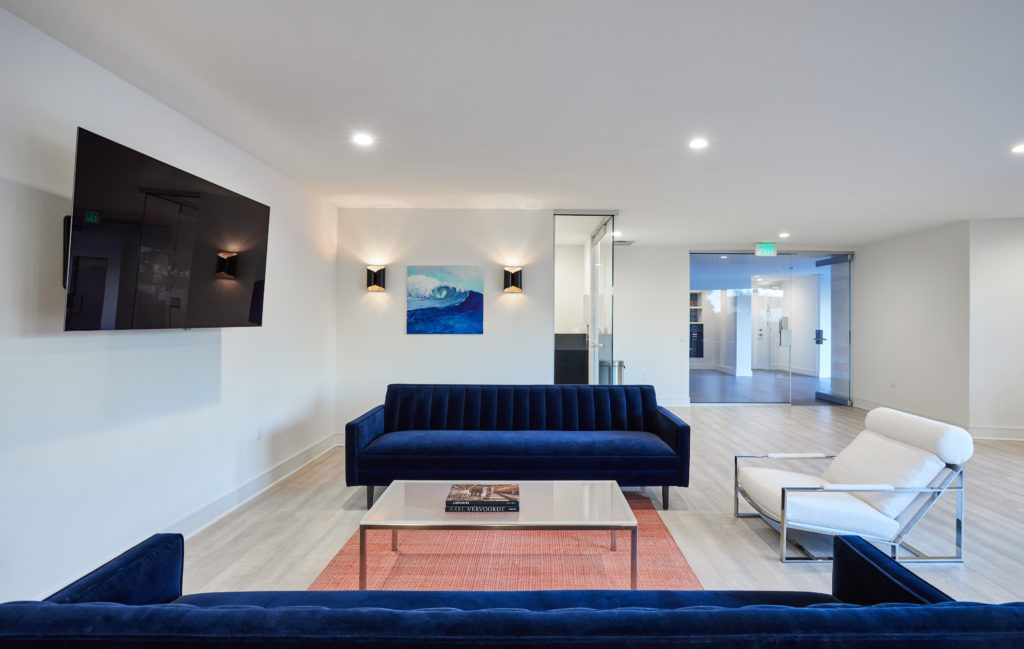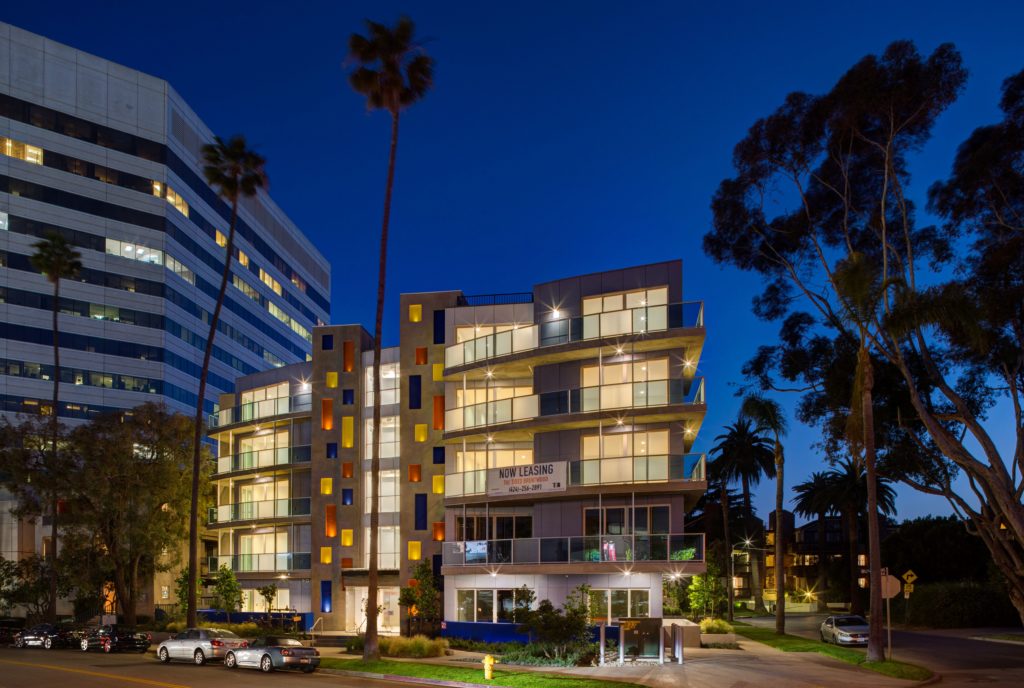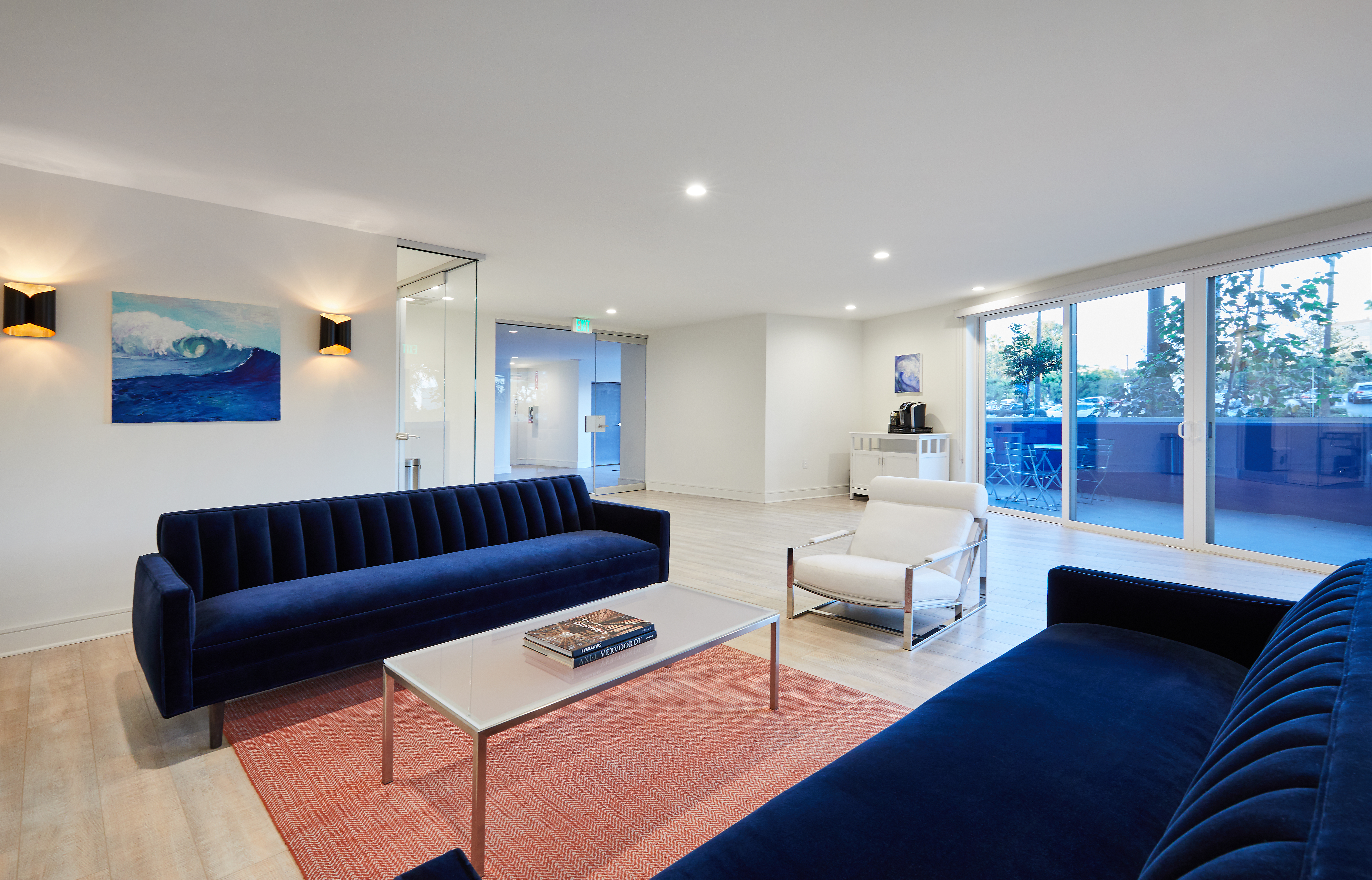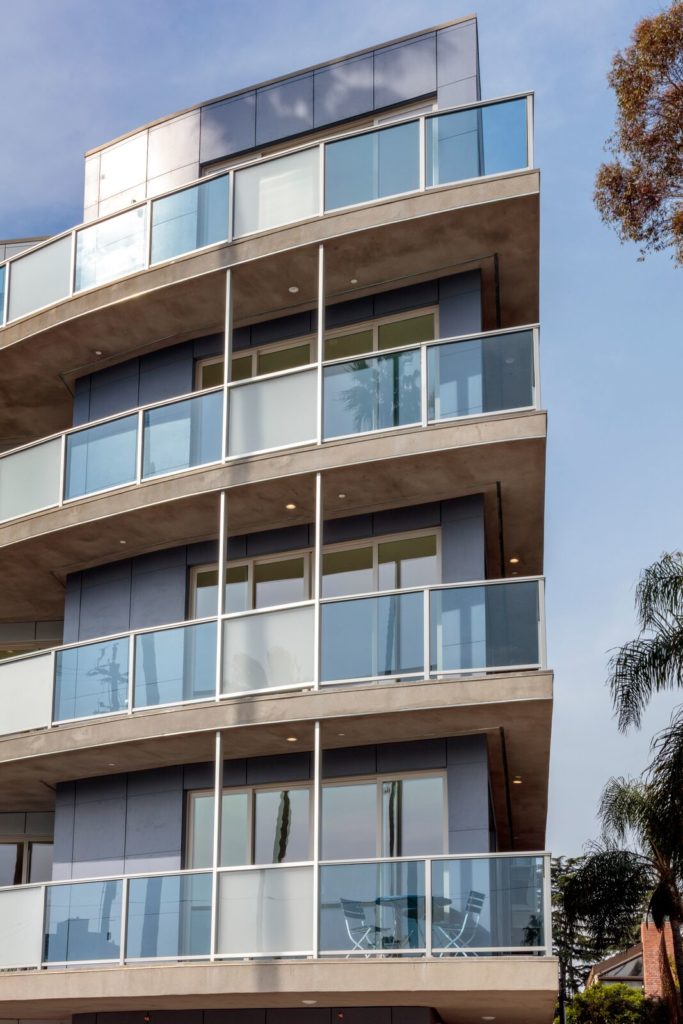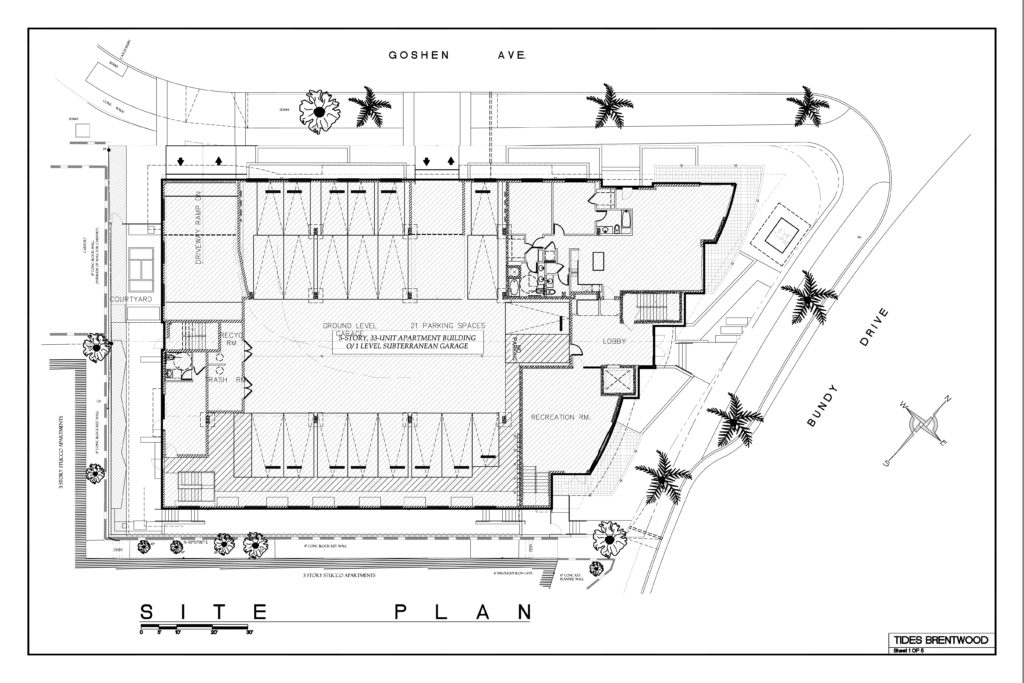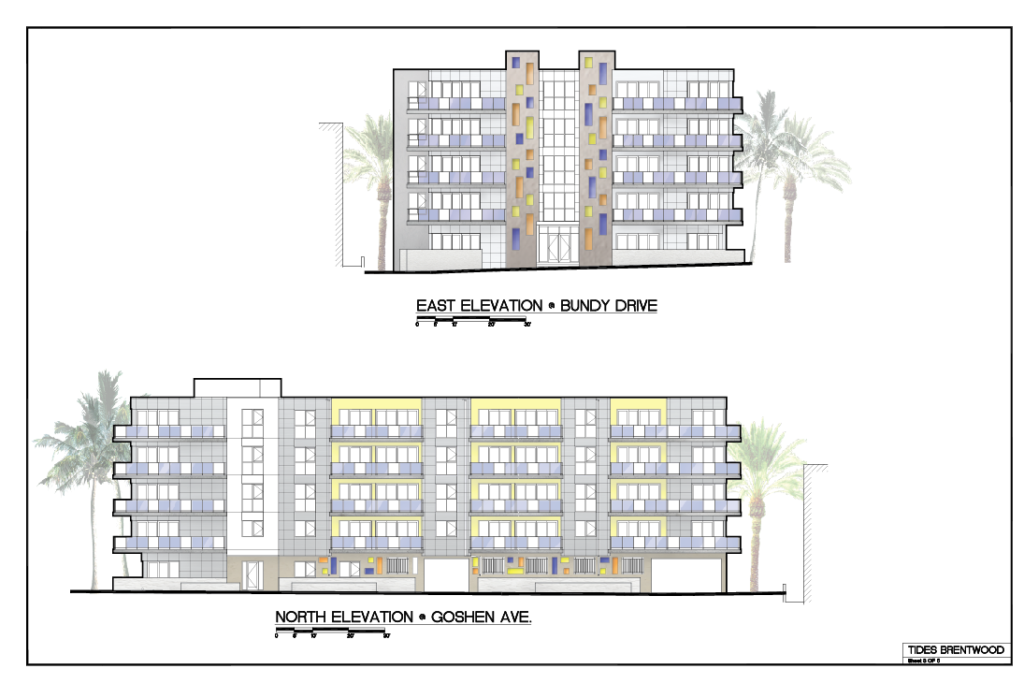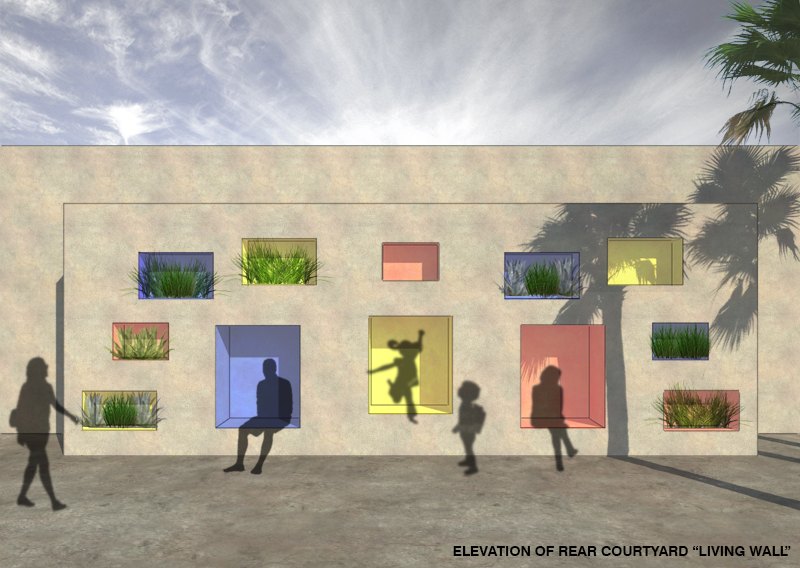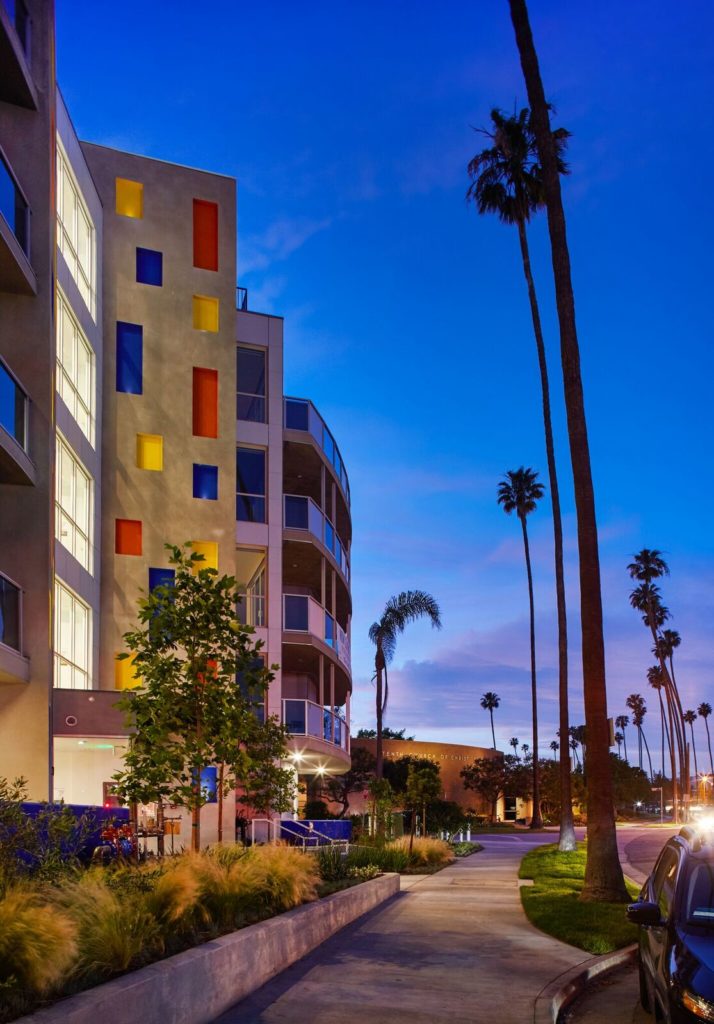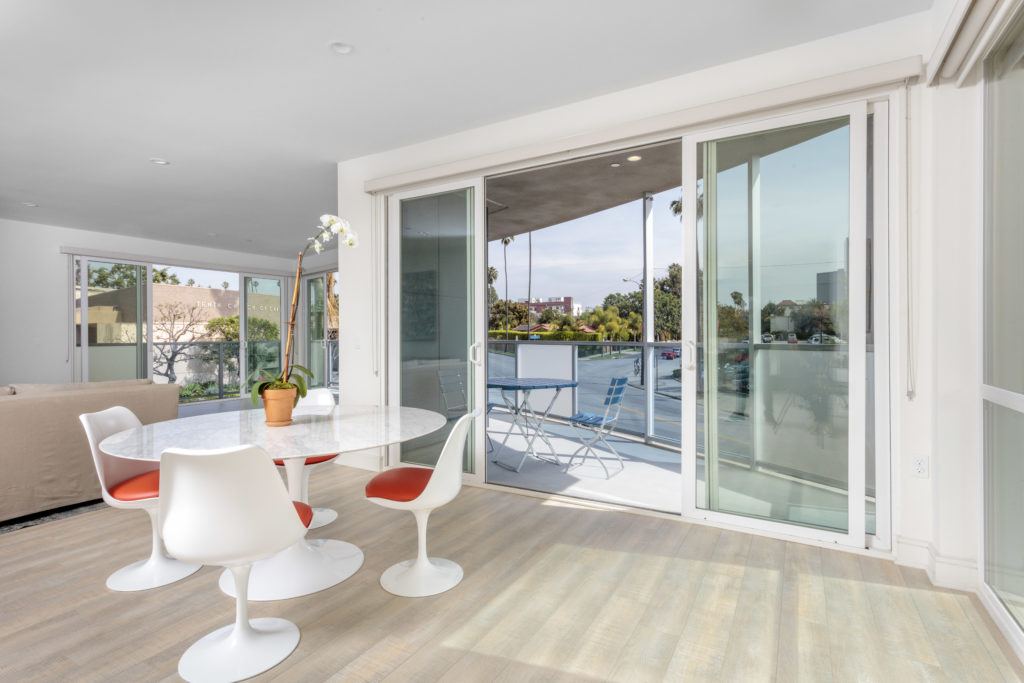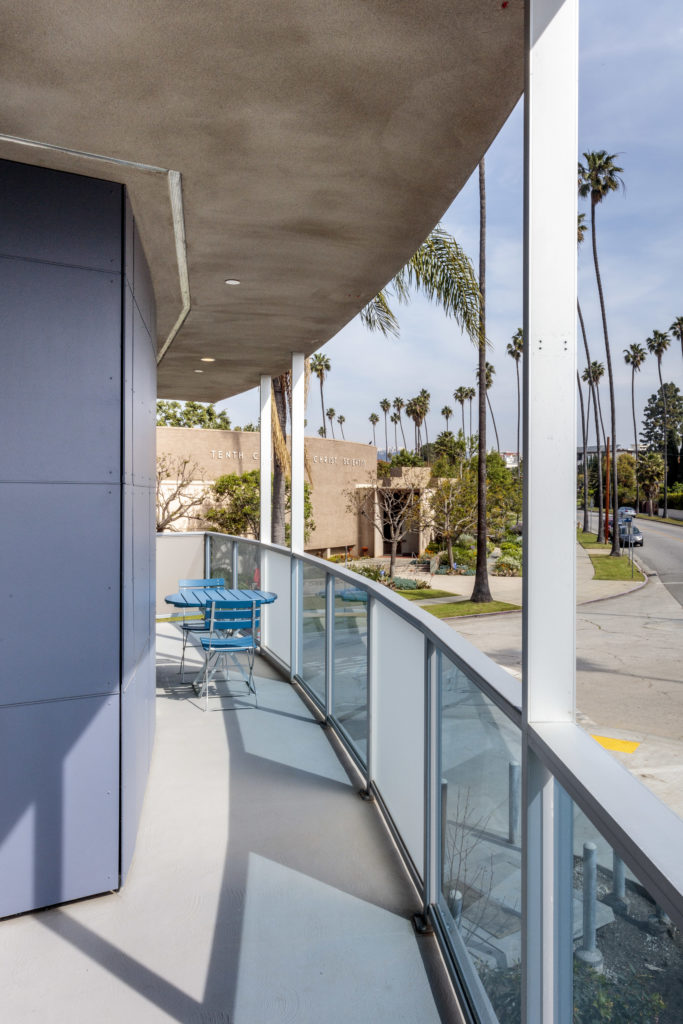 "We wanted this 45 foot high mid-rise building to welcome the residents into the actual building, and the locals into the street, whether they travel by foot or by car. The Tides celebrates being a Los Angeleno". V.F. Schweitzer
Painterly facades below: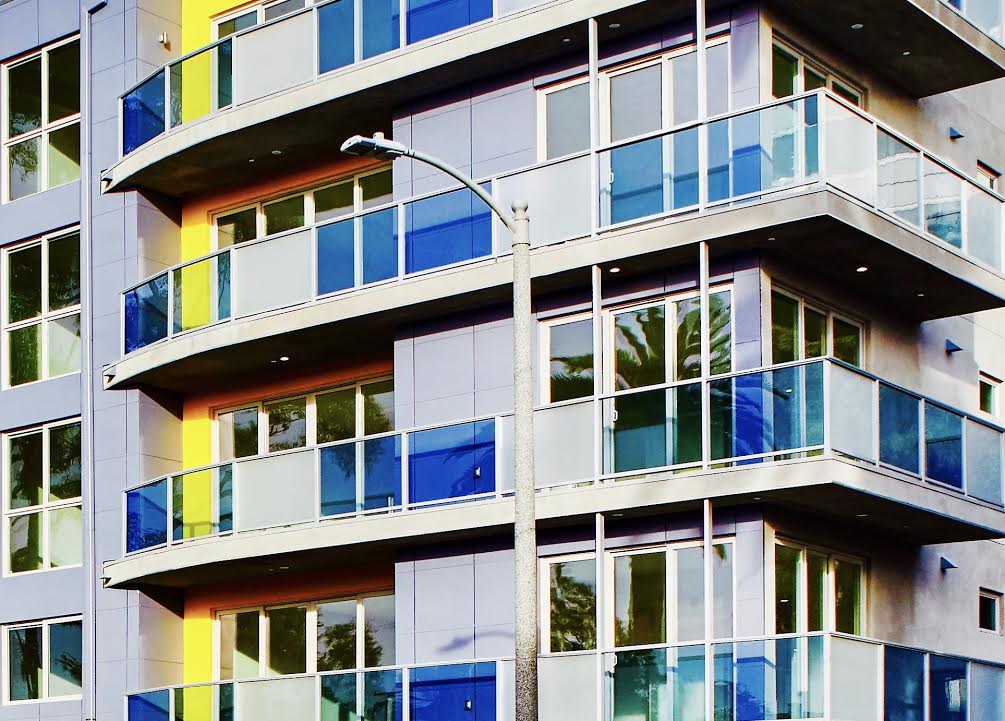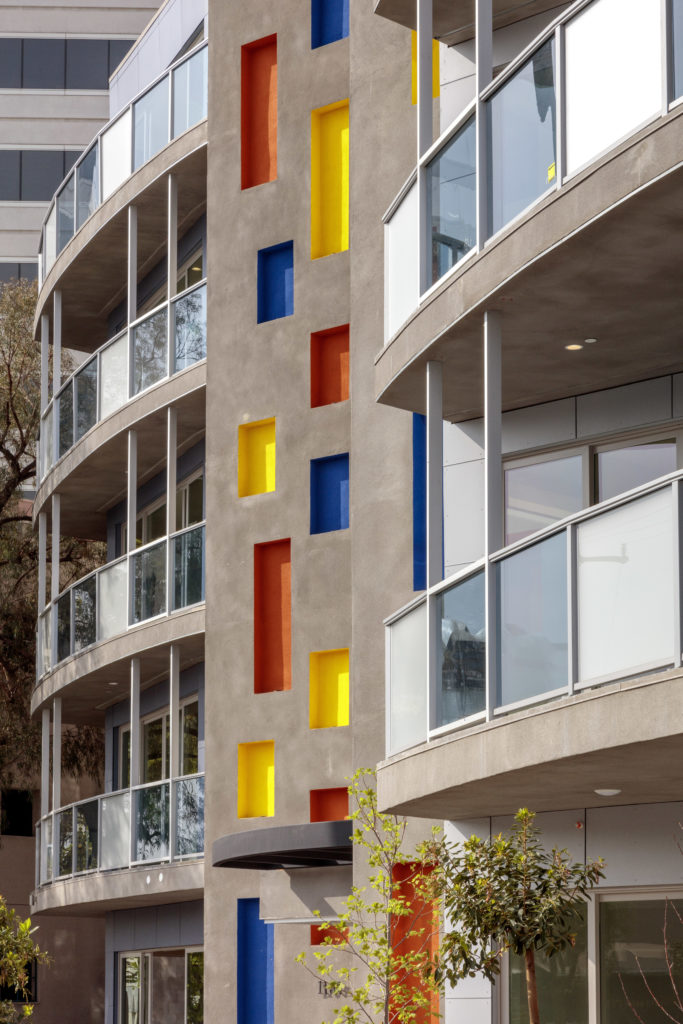 V. F. Schweitzer's mid-rise design, with its fluid contours, was inspired by the waves of the Pacific just blocks from the site. At night time, the colored niches that scale the entry shafts light up, reflecting the horizontal illuminated traffic of Bundy Drive .
33 luxury units maximize the indoor-outdoor Californian lifestyle, with ample balcony space, an outdoor rear deck, and skylights. Concrete below and at grade, with two stories of parking, and 4 additional stories framed in wood above; glulam header beams allow for large window spans, bringing more panoramic views of LA inside. Vertical aluminum components at the perimeter rail provide texture and frame views. Colorful stucco components juxtaposed with the muscular fiber cement panels, enliven a formerly drab, interstitial part of Brentwood. The rear court contains a living edge for plants and people, that defines an open area for al fresco meals. The finishes combined with the high ceilings and ample floor to ceiling windows impart a loft-like sensibility. North-south unit below.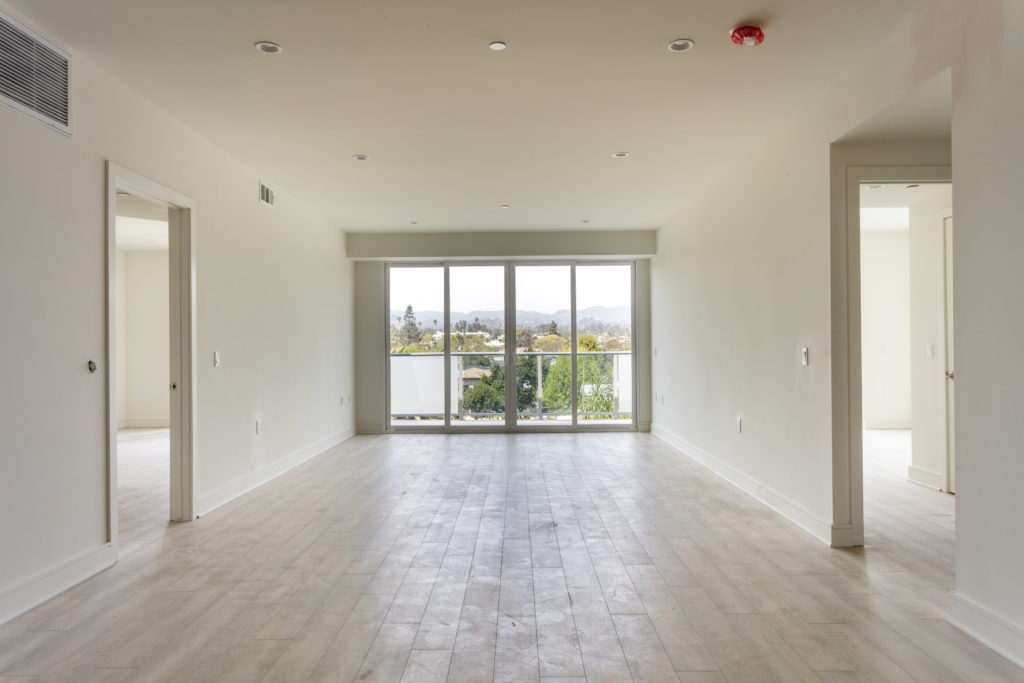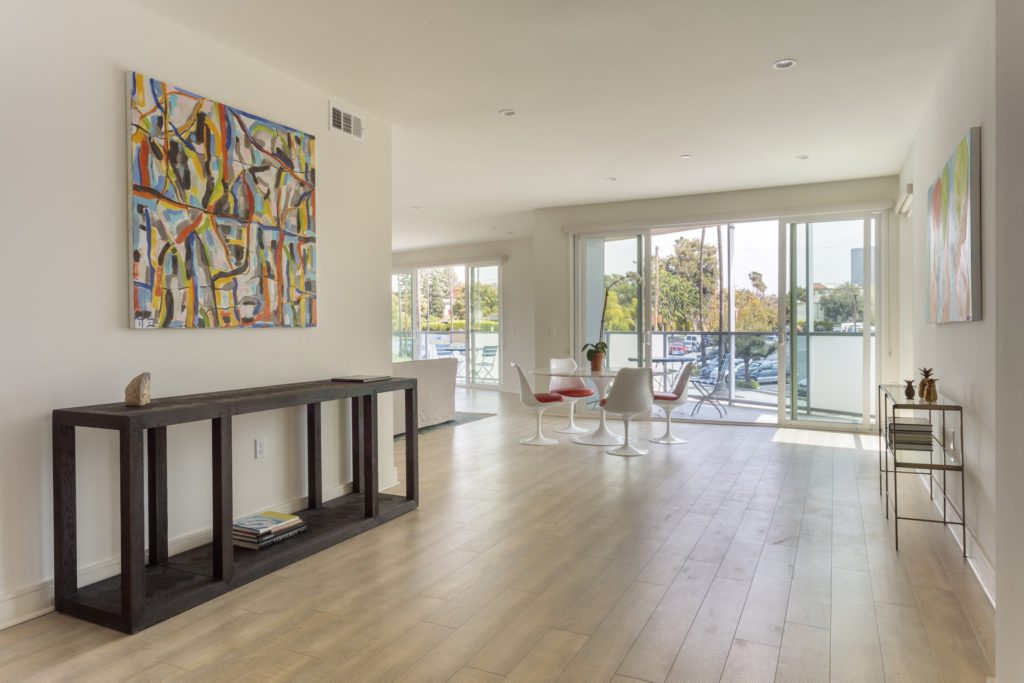 The Goshen Avenue elevation couples the sunshine yellow of Los Angeles with the steely grays of the nearby Pacific ocean.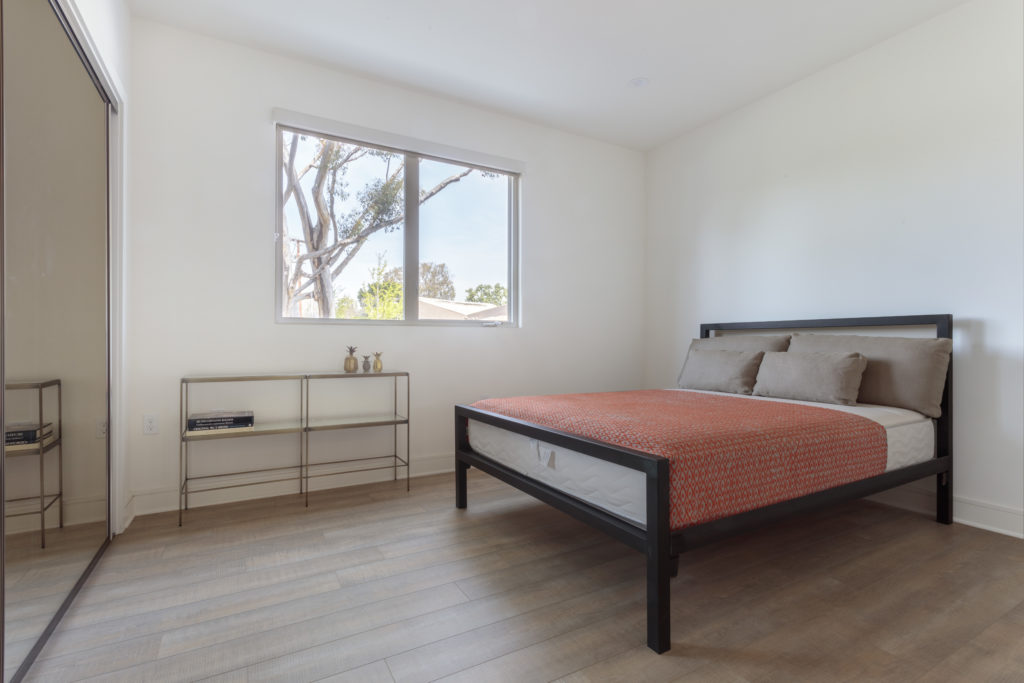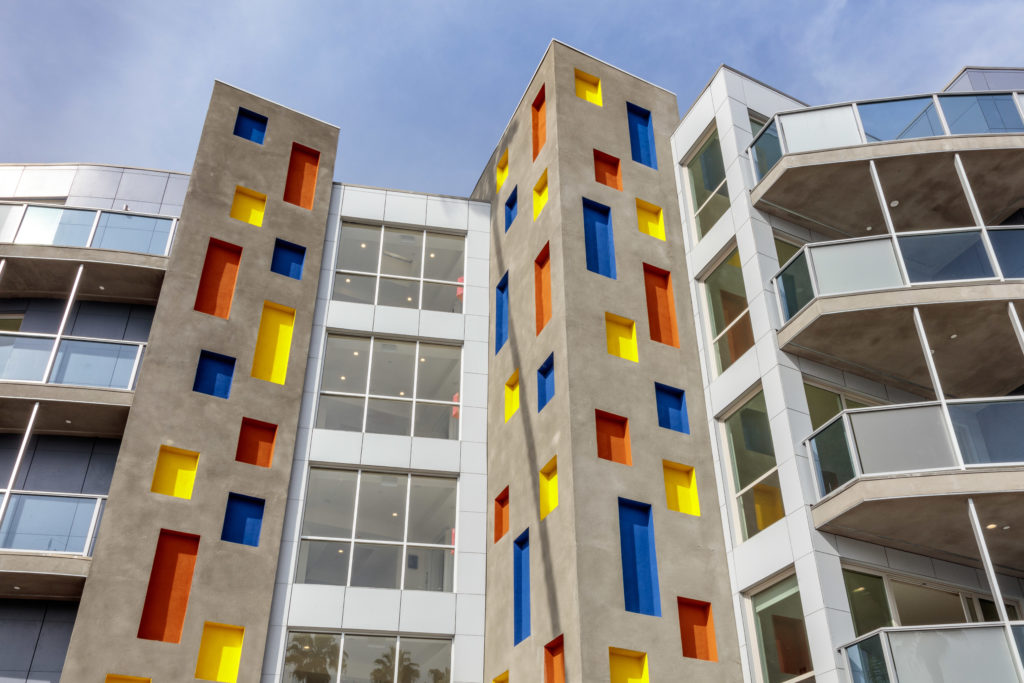 The colored stucco niches that scale the utility shafts and flank the entrance, are like vertical traffic, mimicking the patterns of cars along the arterial Bundy Drive. They light up at night with LEDs, enlivening the neighborhood, including the large Ralph's grocery store across the street.
A private Living Wall at the rear courtyard, repeats the colorful cavities, now deepened, so that people may lounge and plants may grow in them.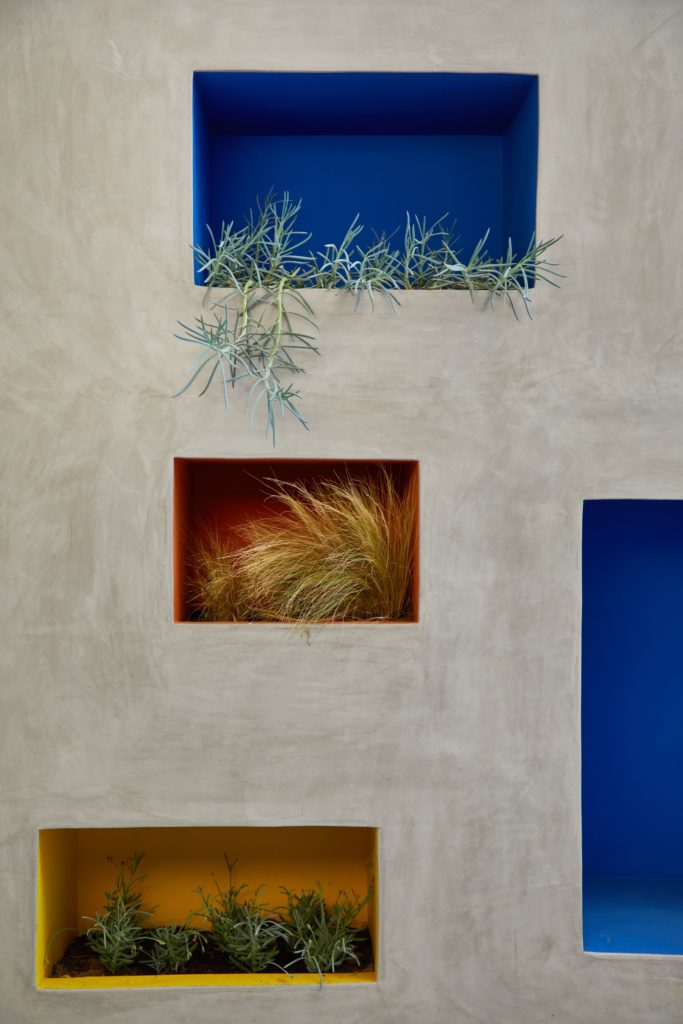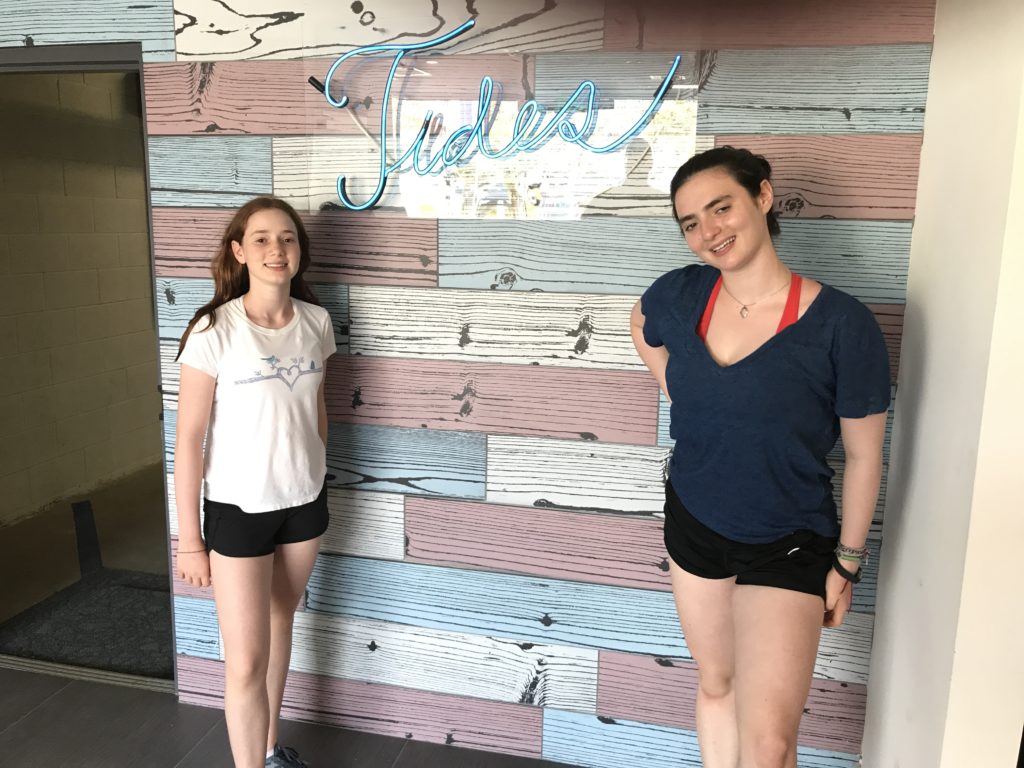 Other VSA Los Angeles projects:
2218 Beachwood–Hollywood. Renovate all upper units and upgrade facade to enliven the look, and create a greater sense of place. 2015-2016
CURRENT: 1946 Overland Avenue–West Los Angeles. VSA as architect of Record and Design Architect. In conceptual phase.
1885 Greenfield Drive–West Los Angeles. Adding a modern office and facade within the existing facade, to add sizzle and appeal in this gentrifying area.
The Californian–Beachwood Drive, Hollywood
Use of accent color to enliven and bring into focus this 1960s building; color also ties structure into landscape of palms.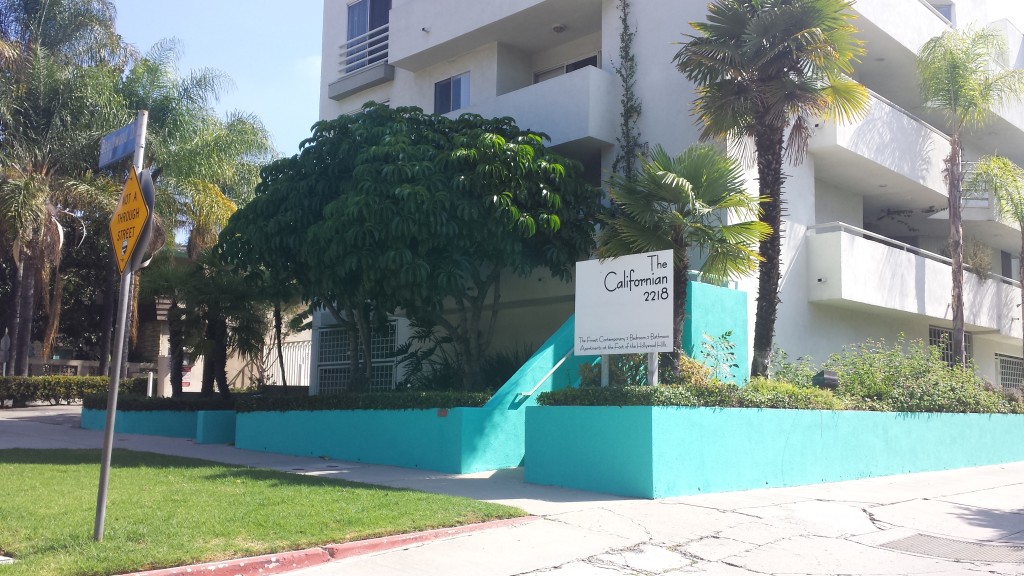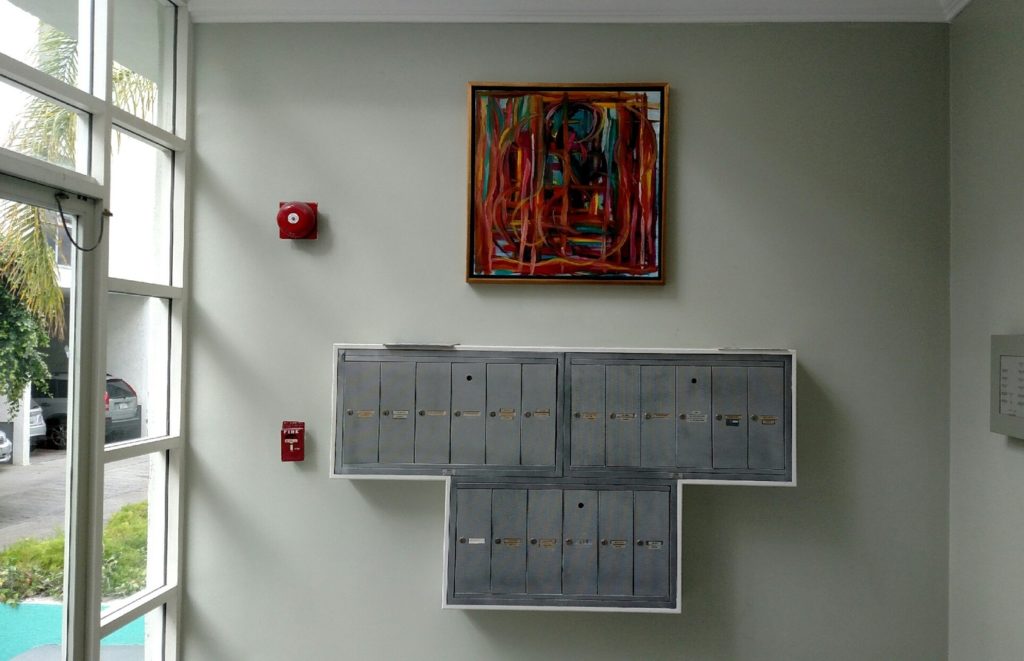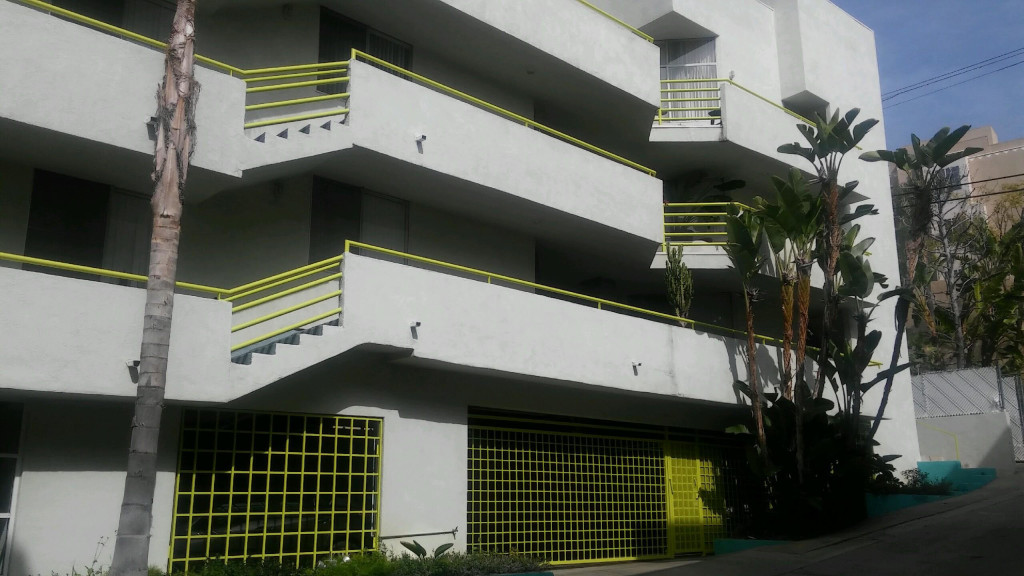 Laminated wood gives greater durability, a sense of spaciousness, and cost-savings, but looks just like white oak.