Westport and Weston: New Construction, Additions, Interior Design, and Landscape Features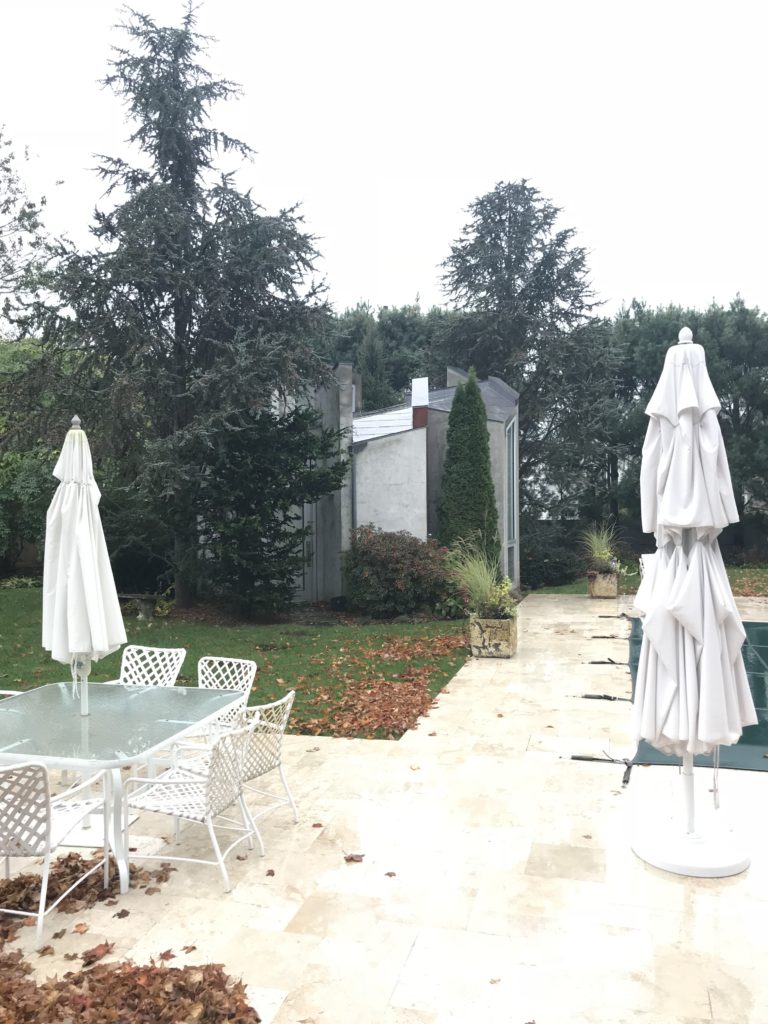 Local Connecticut field stone and South African slate define this outdoor patio, and give it character.  With climbing roses and outdoor built-in speakers, it maximizes partial views of the Long Island Sound in the distance.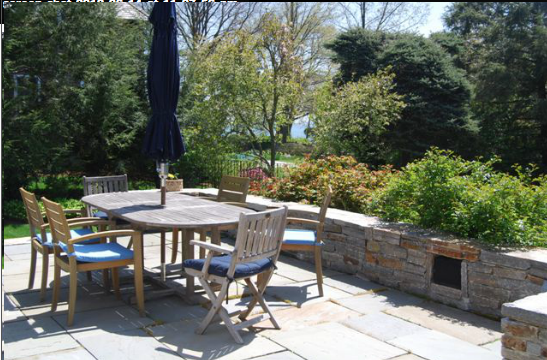 Painting over mantle by architects; Farrow and Ball modern emulsion at the walls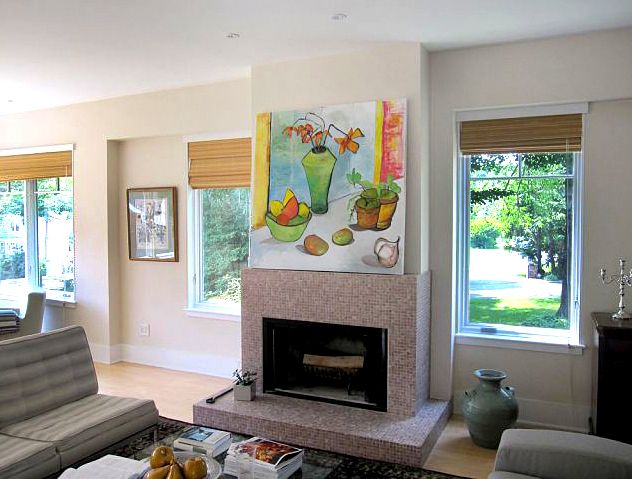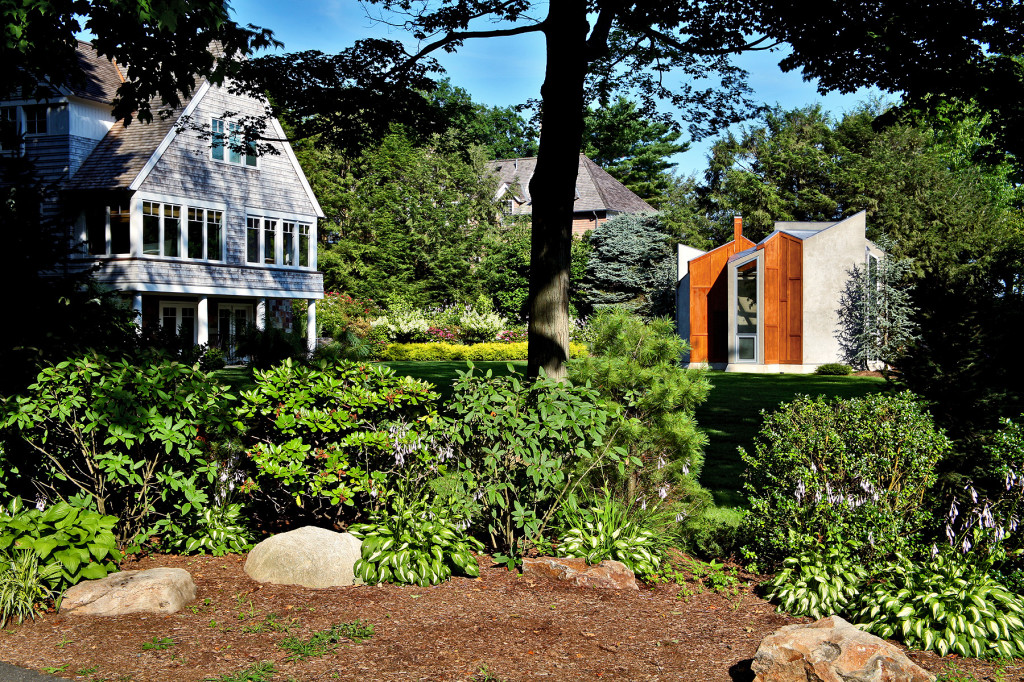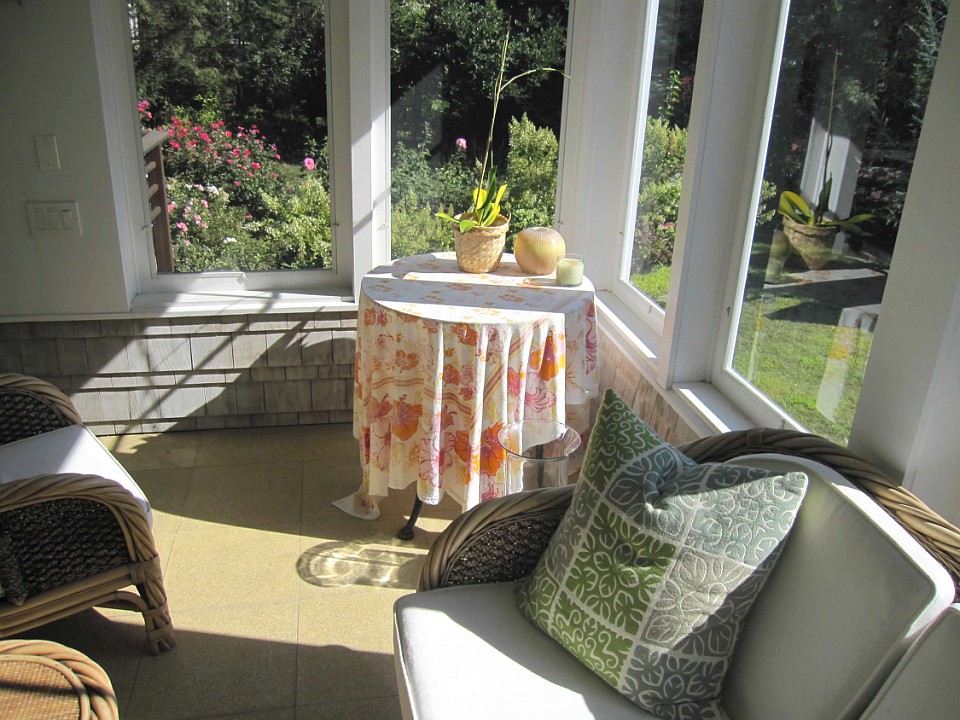 Traditional farmhouse style, gut renovation on Bayberry Lane, Wesport, Connecticut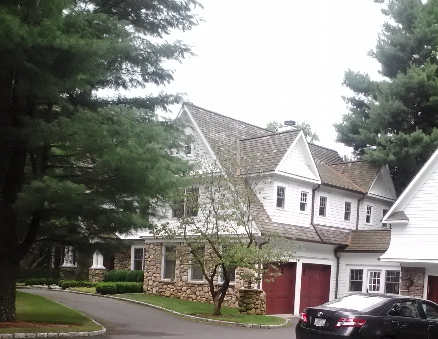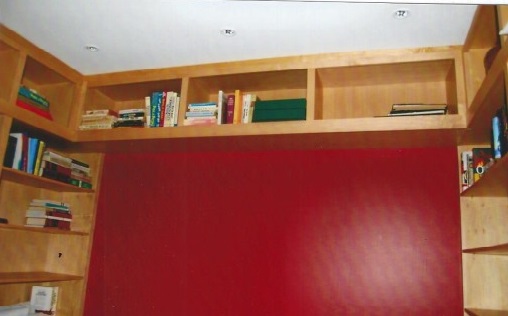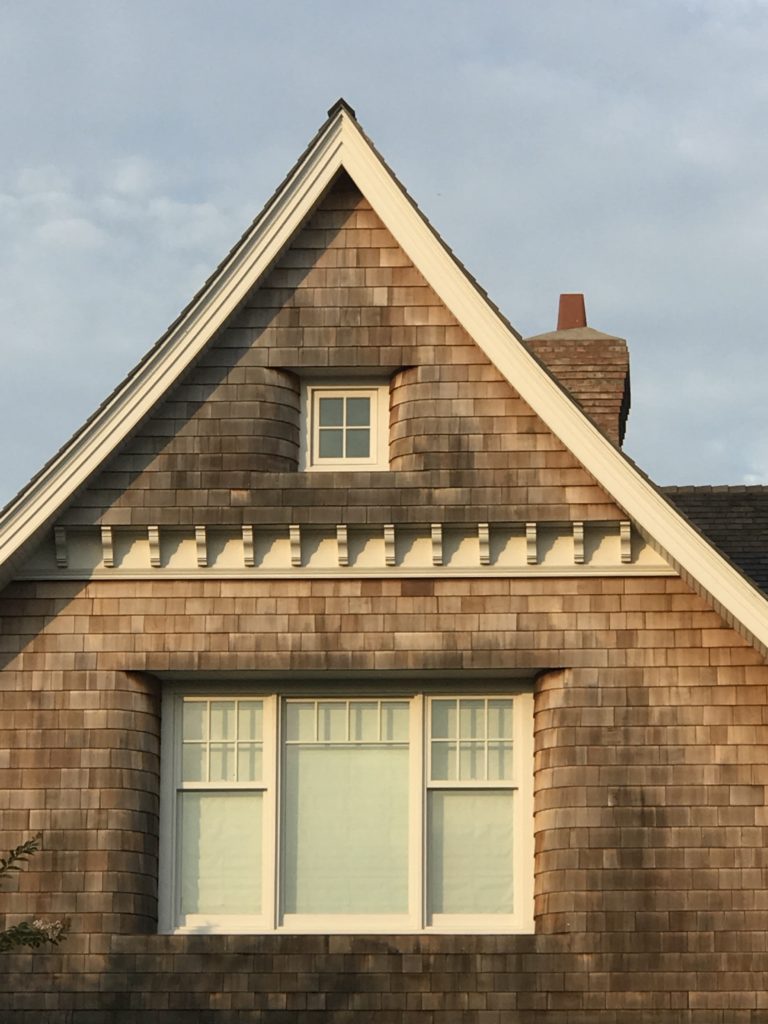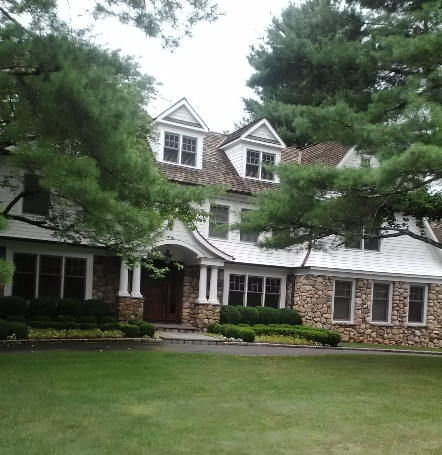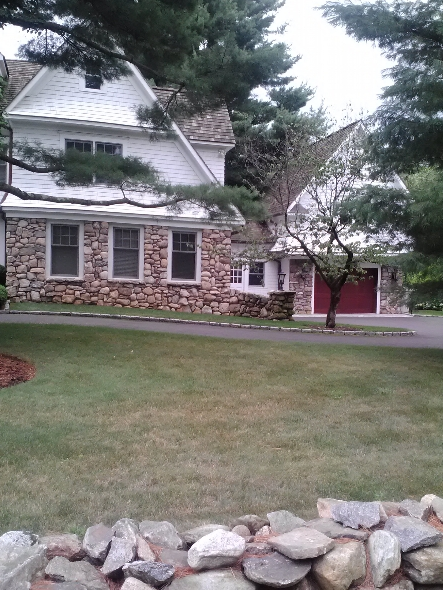 Drawings for the house on Bayberry Lane, and a proposal for a modern addition on Hills Point, Westport, Connecticut, of a winterized glazed conservatory, to view the unique tidal pond across the street.
On a developer's budget, giving character and sense of place to a spec house on the river– 172 Lyons Plains Road, Weston, Connecticut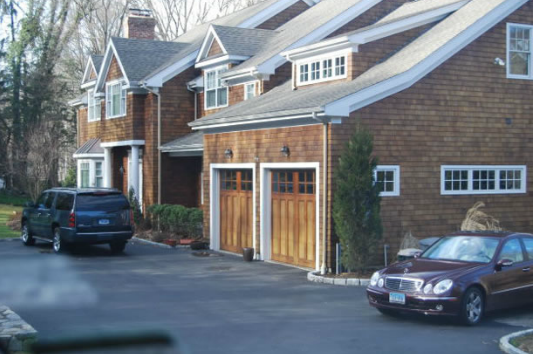 We wanted to reduce the visibility of this rustic house on a river, to shield it from the busy Lyons Plains Road and highlight the rugged nature.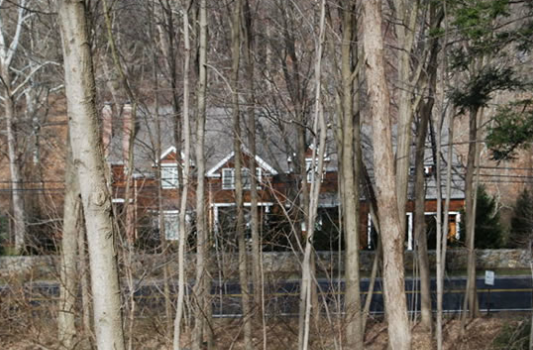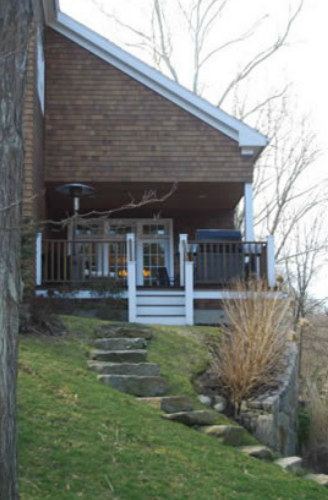 This Westport Studio by the Long Island Sound has since been repurposed as a pool house and embraced by its new owners.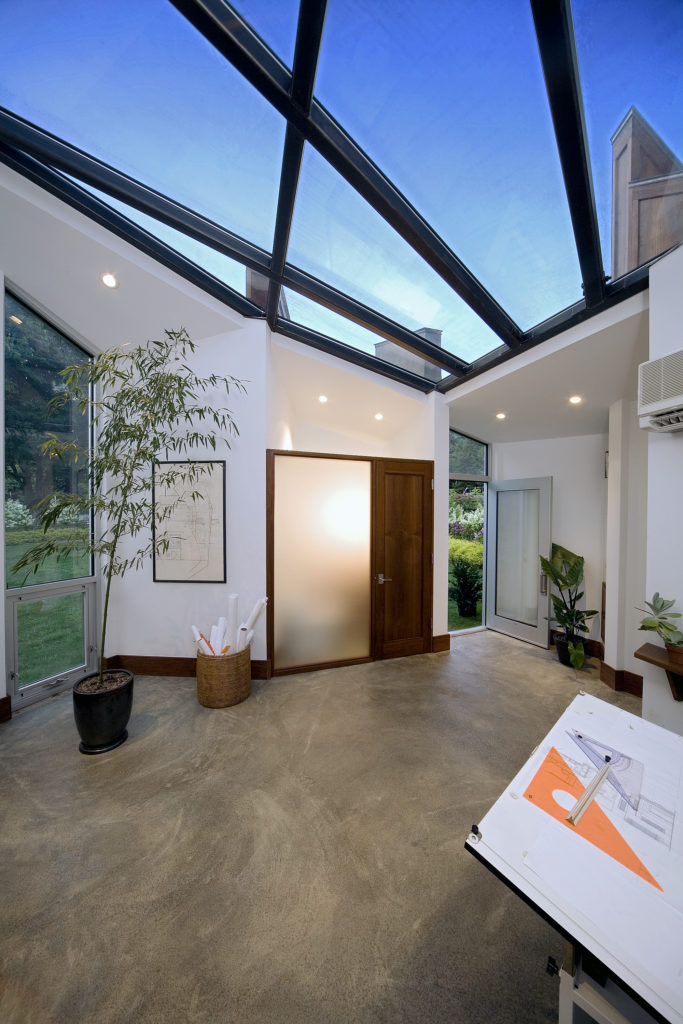 Farrow and Ball, Pale Hound at dining room: