A sample of new construction, additions, interior design and landscape features in Westport and Weston Connecticut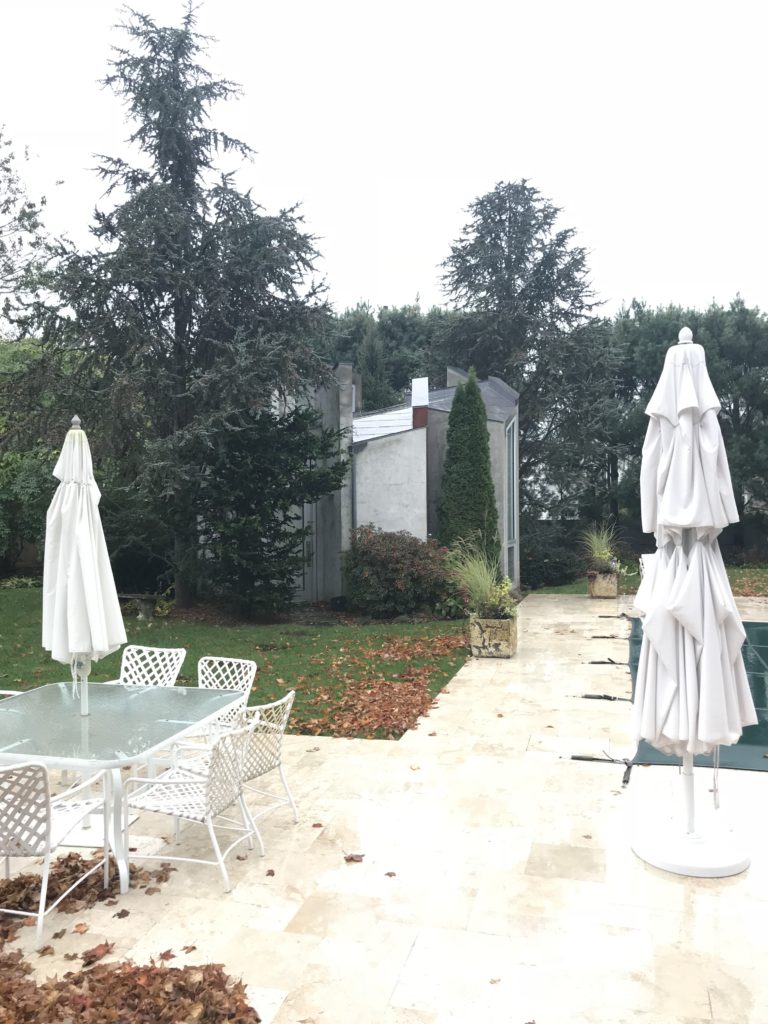 Local Connecticut field stone and South African slate define this outdoor patio, and give it character.  With climbing roses and outdoor built-in speakers, it maximizes partial views of the Long Island Sound in the distance.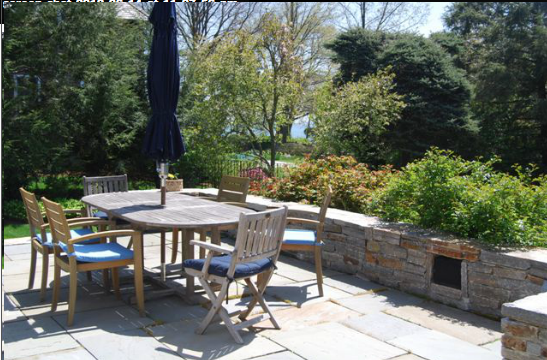 Painting over mantle by architects; Farrow and Ball modern emulsion at the walls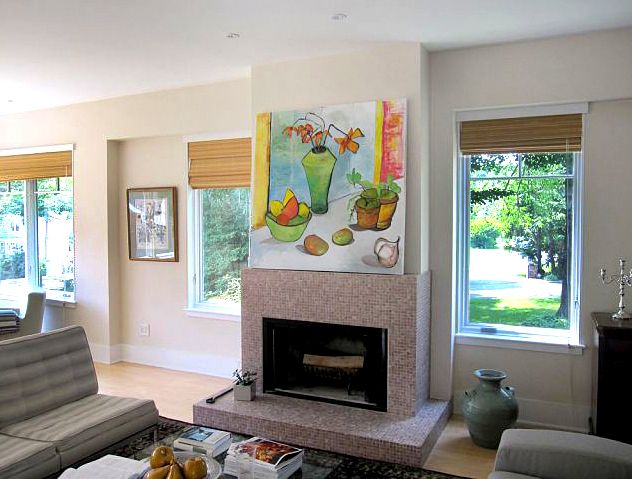 Rose garden outside winterized porch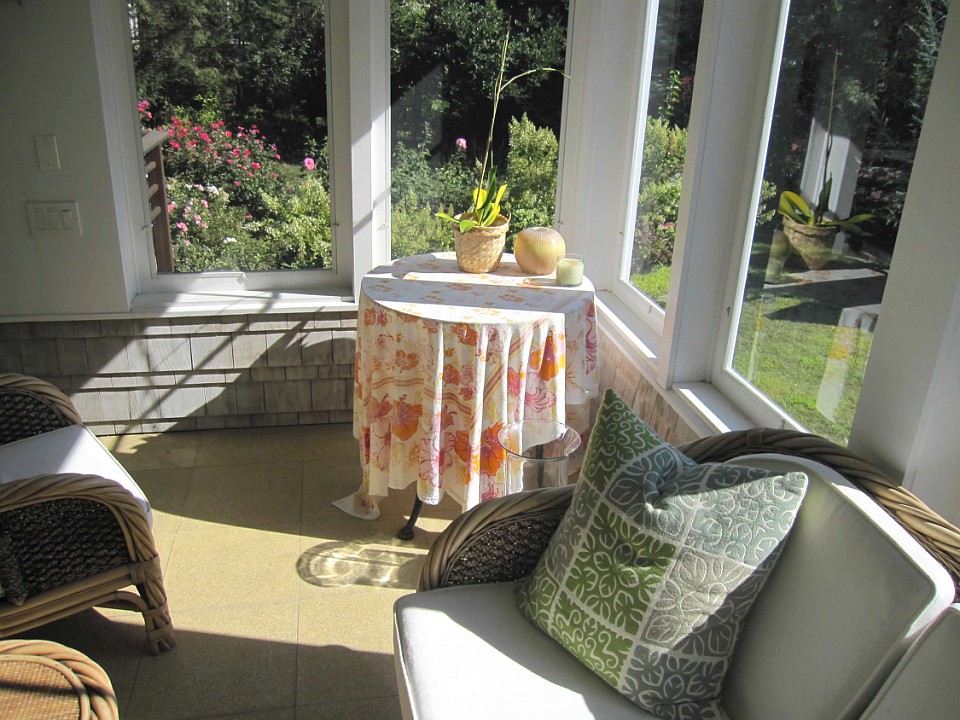 Traditional farmhouse style, re-construction that maintained existing foundations at Bayberry Lane, Westport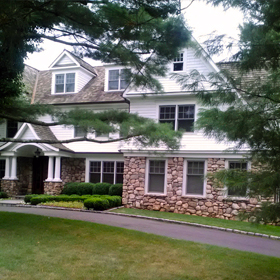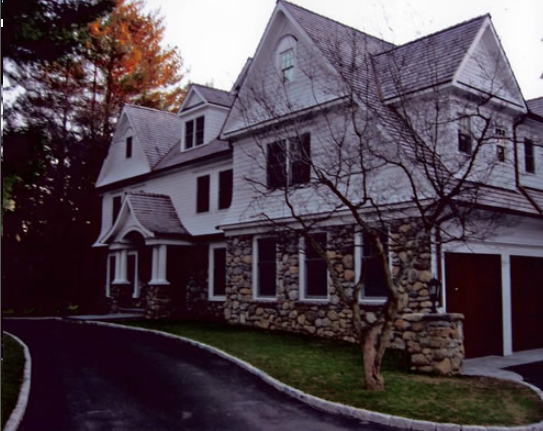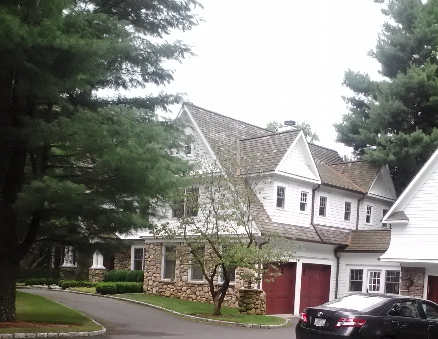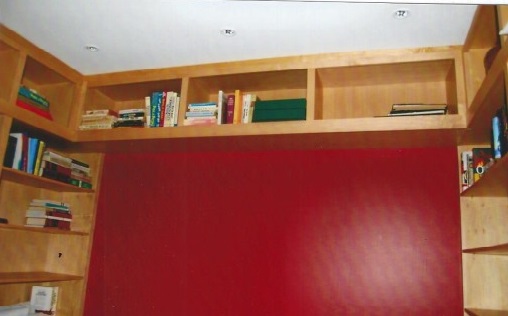 Drawings for the house on Bayberry Lane, and a proposal for a modern addition on Hills Point, Westport, of a winterized glazed conservatory, to view the unique tidal pond across the street.
On a developer's budget, giving character and sense of place to a spec house on the river– 172 Lyons Plains Road, Weston, Connecticut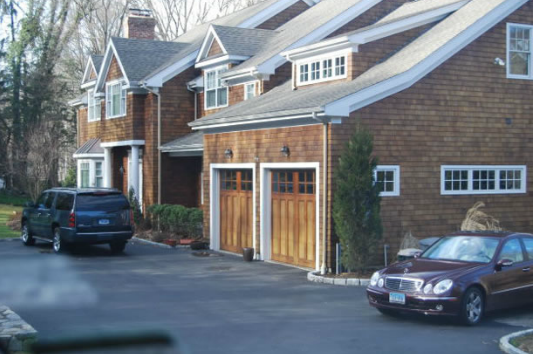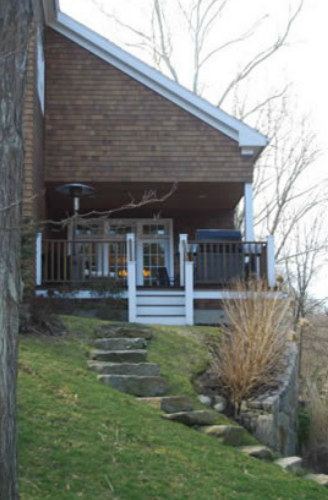 Farrow and Ball, Pale Hound at Arts and Crafts style dining room: