VSA strives for a layered, tactile and textured look in apartment  design.  VSA provides interior design and art to enhance their architectural work. Most of the team's  apartment work has been for prewar buildings, where Landmarks commission approval was required.
173 Riverside Drive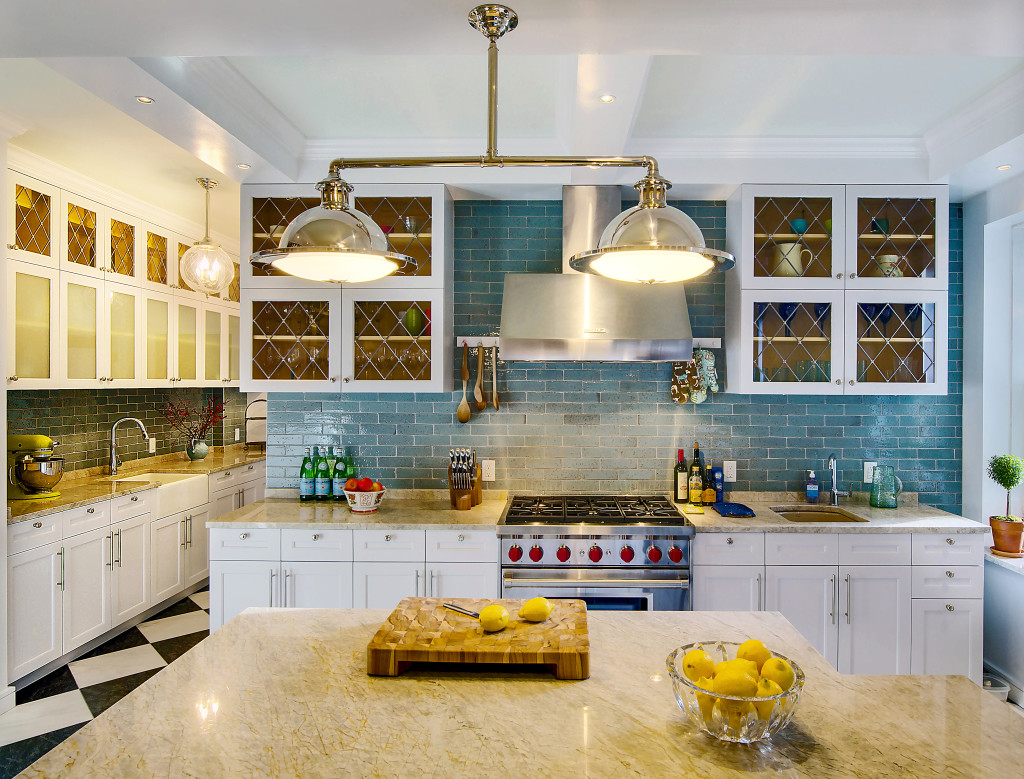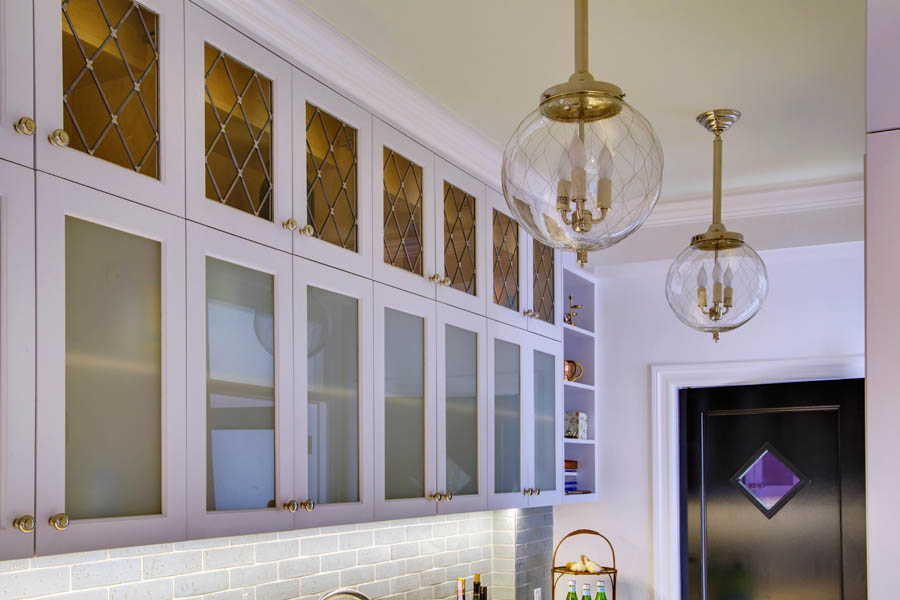 Adding ease and grandeur when combining smaller units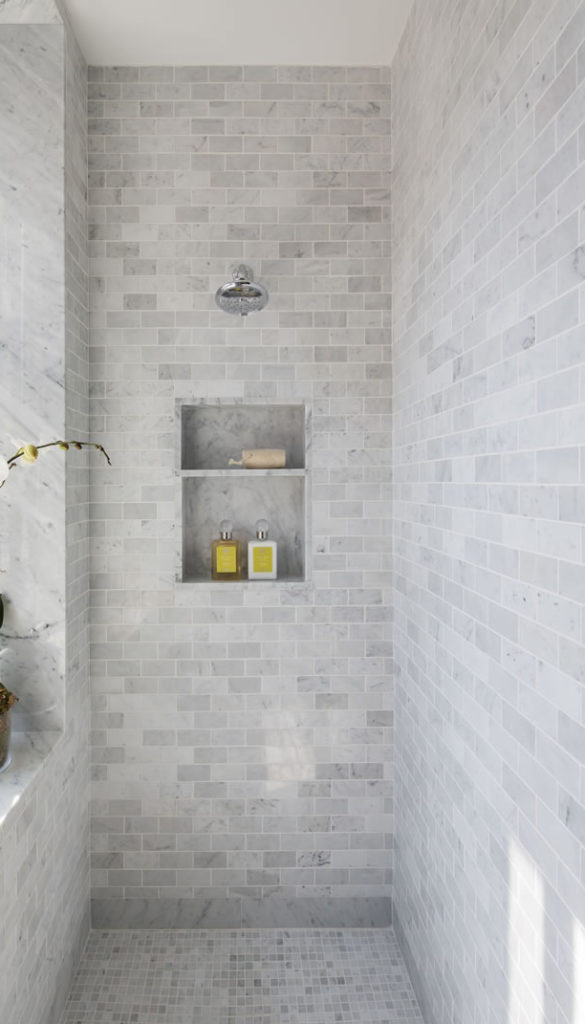 24 fifth Avenue–Greenwich Village Writer's Lair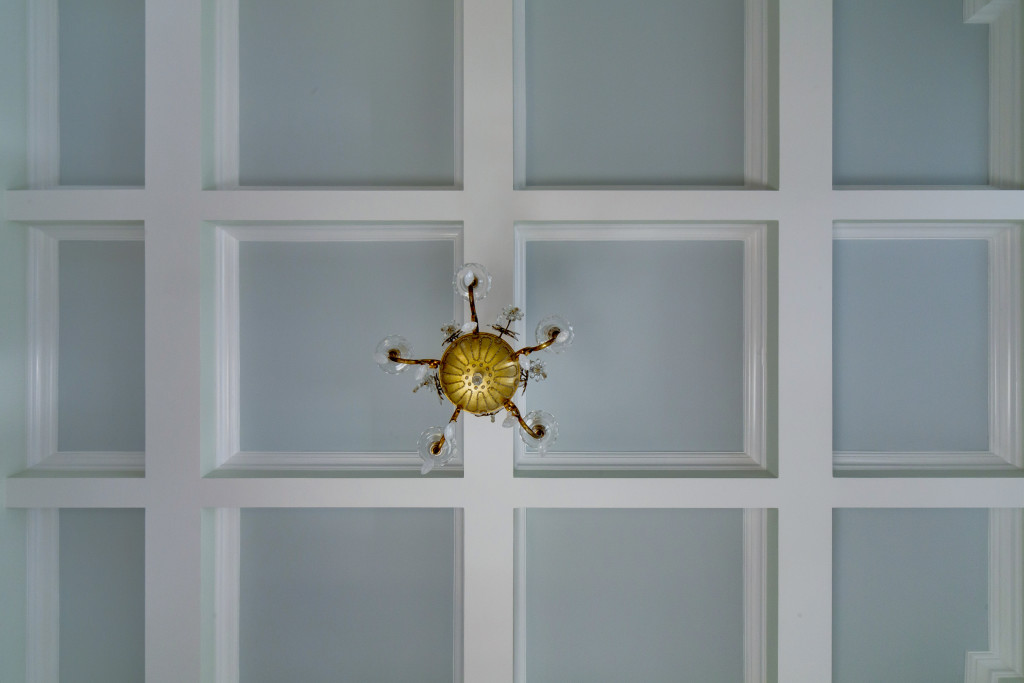 Crisp classical details are an intentional counterpoint to the eclectic Gustavian  furnishings of the client.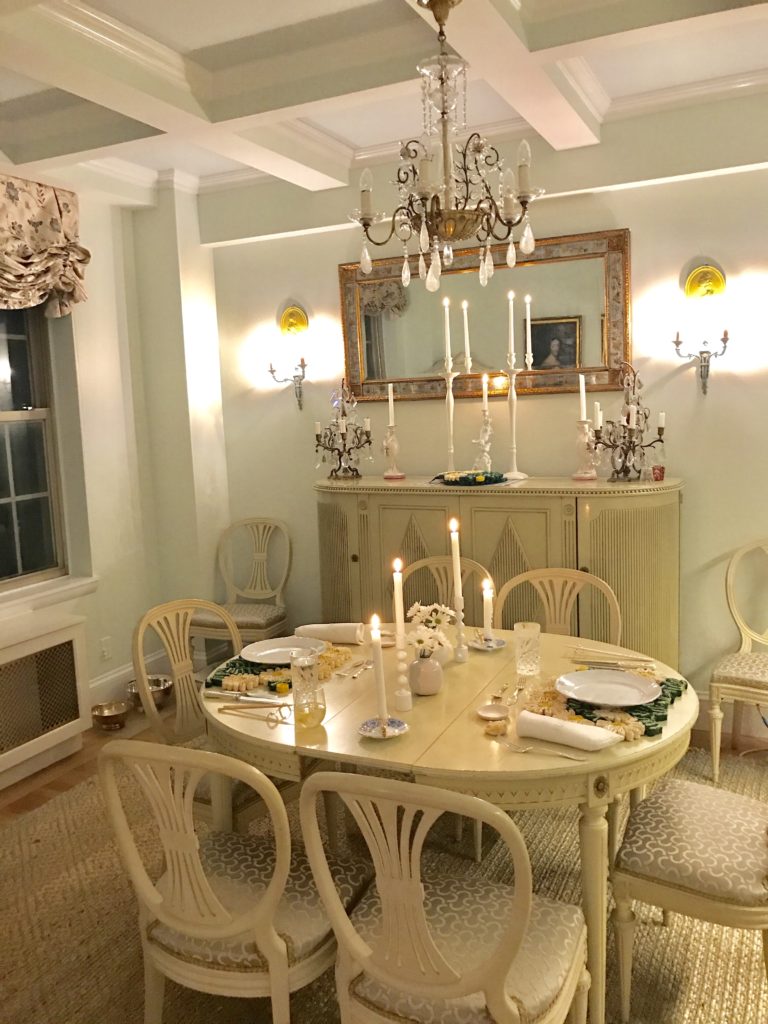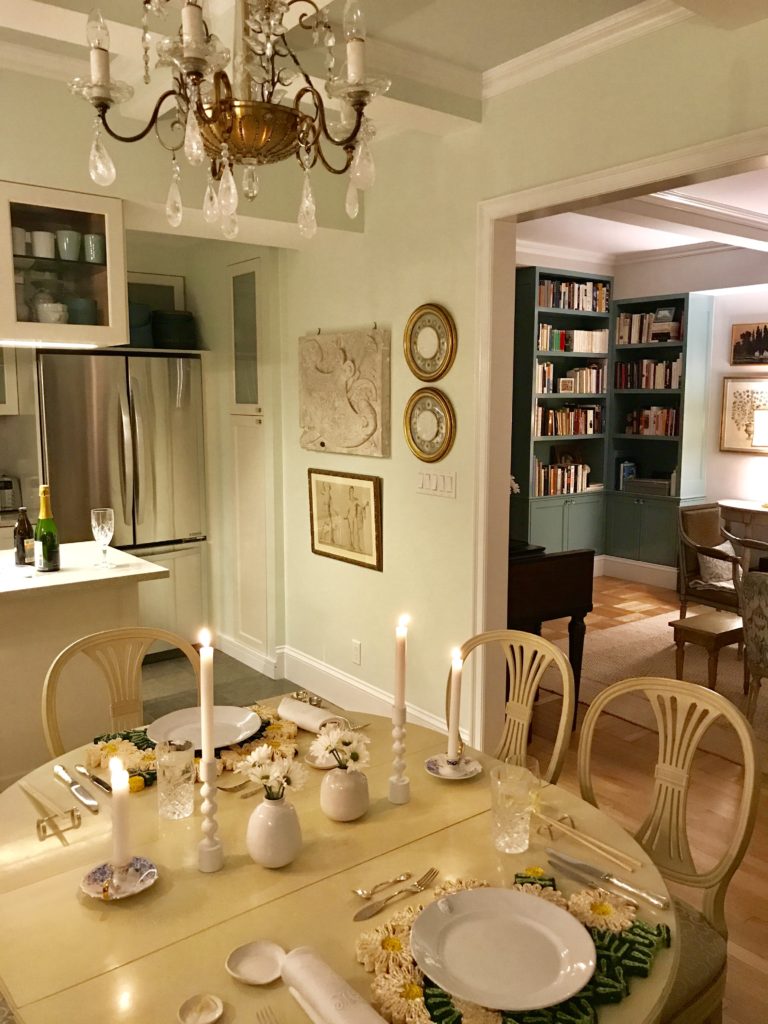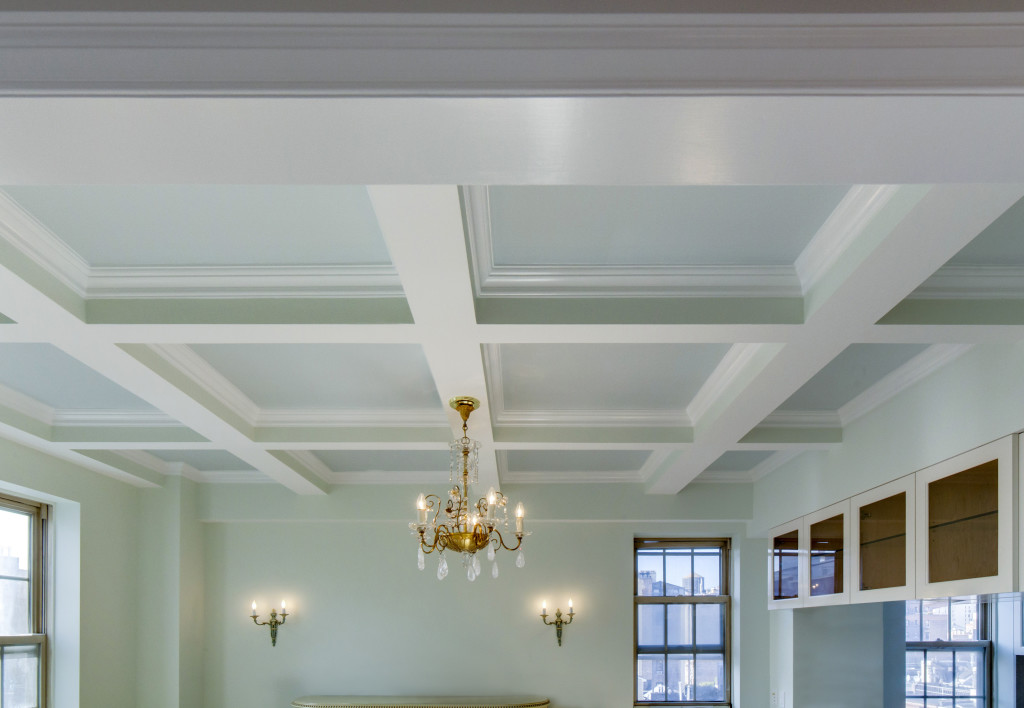 Varied reflectivity, from translucent to opaque, adds texture and privacy.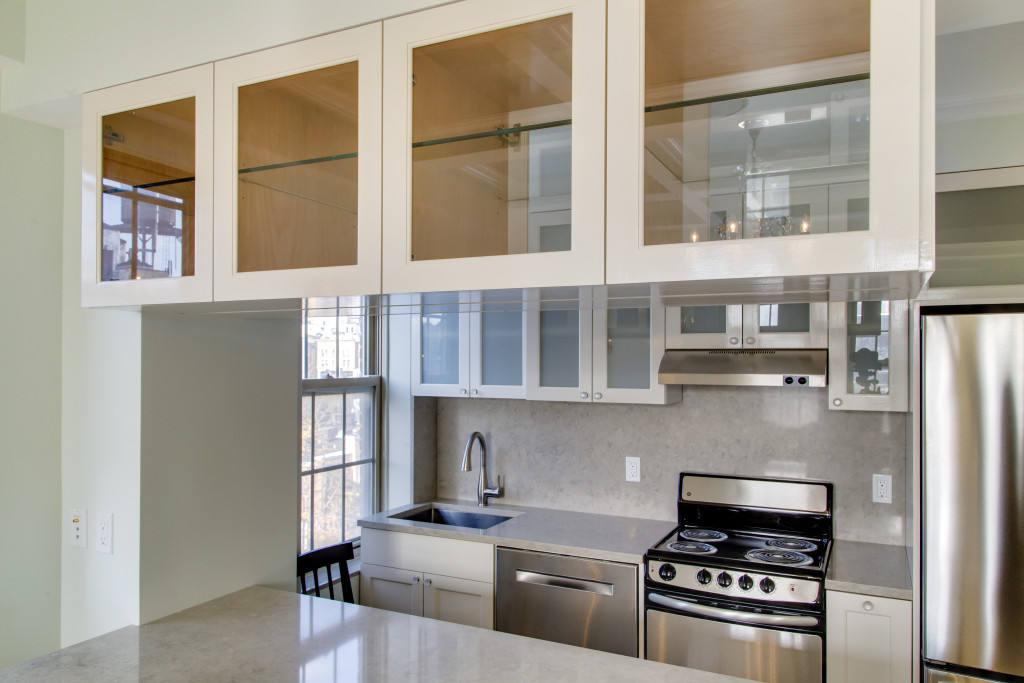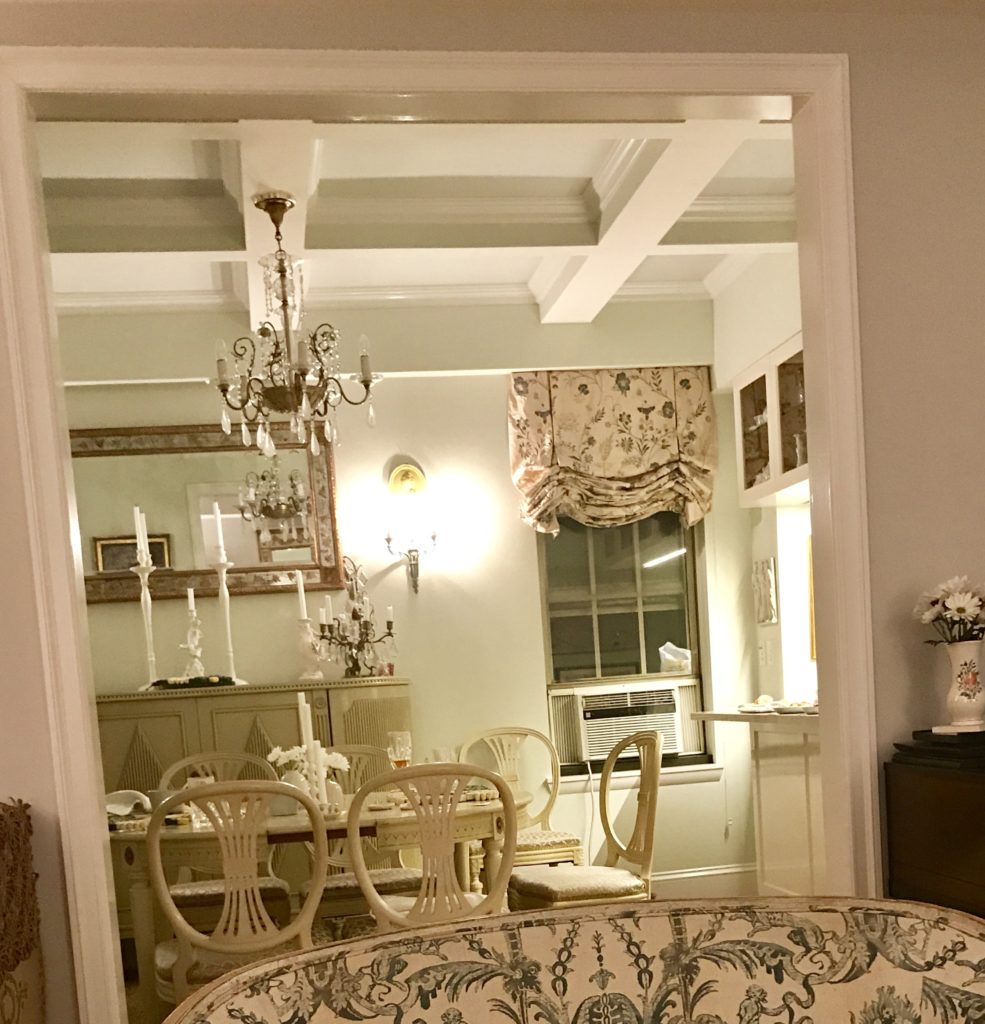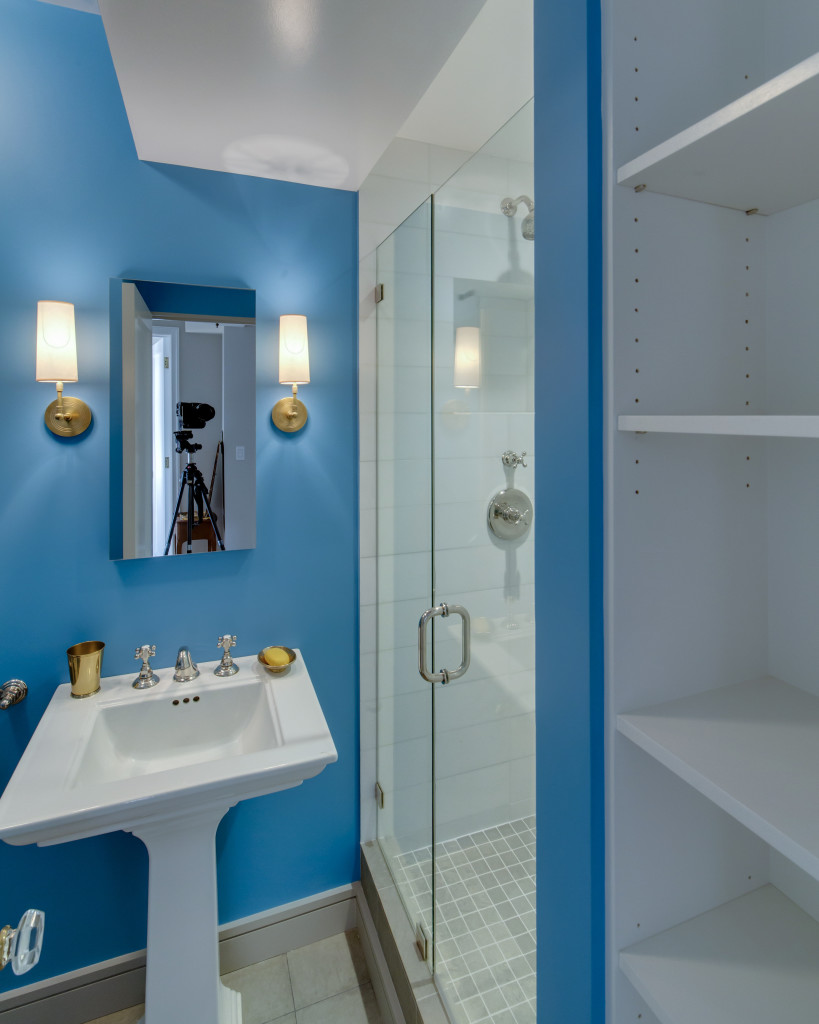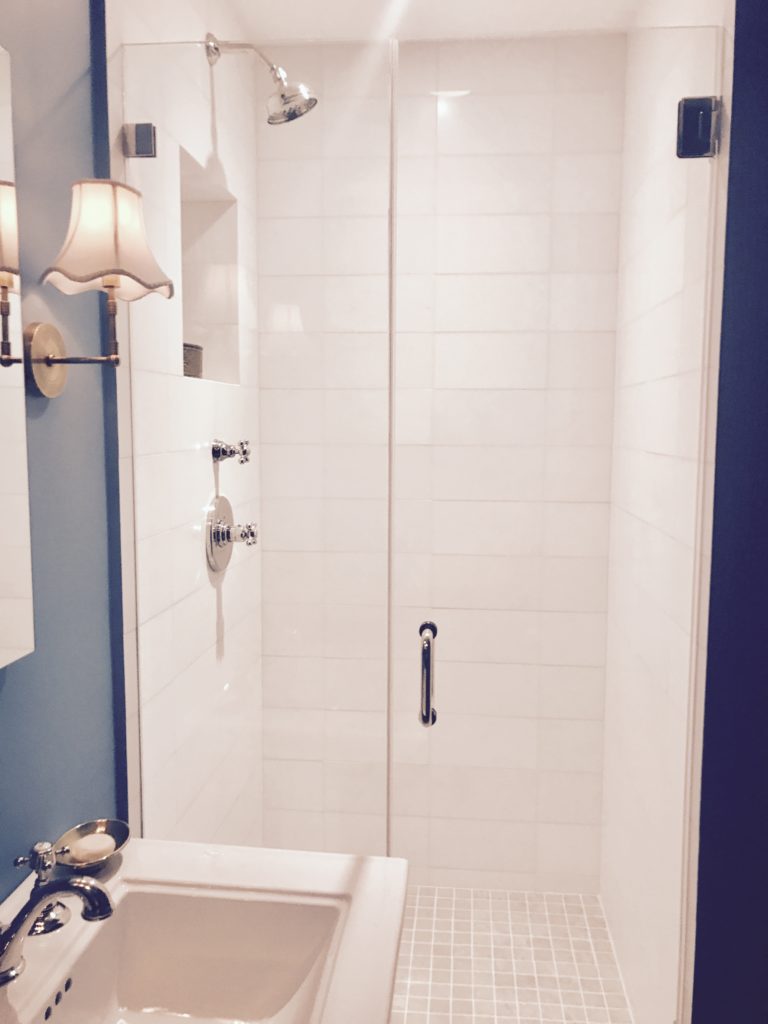 Midtown apartments for a developer, 339 East 59th Street, NYC
Clean lines without sacrificing warmth-all sliding windows were replaced with crisp white trim gen-aire. Floor plans refigured for improved flow, and new laminate wood floors and lights installed.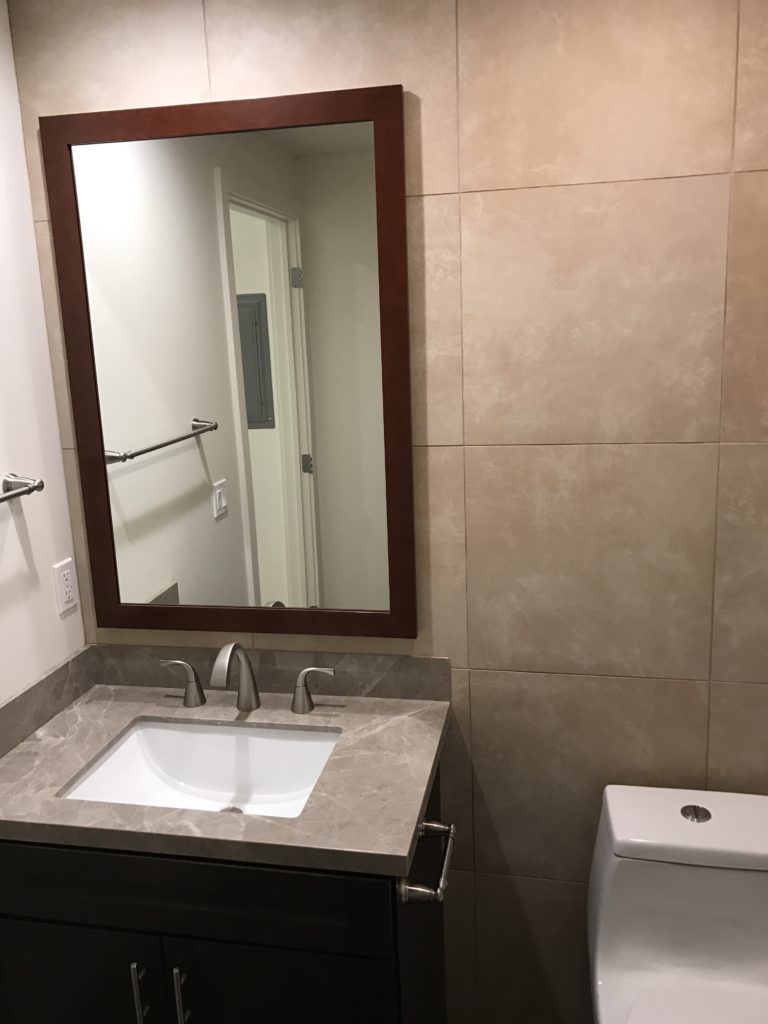 Uptown Prewar Gut Renovations
This kitchen, at the hearth of the home, is at once grounding and uplifting; a structural wall becomes a structural beam, and coffers are used to make it look seamless. The ample island of quartzite was designed for cooking and homework. LED recessed lights are not only sustainable, but have been proven to better quality of life.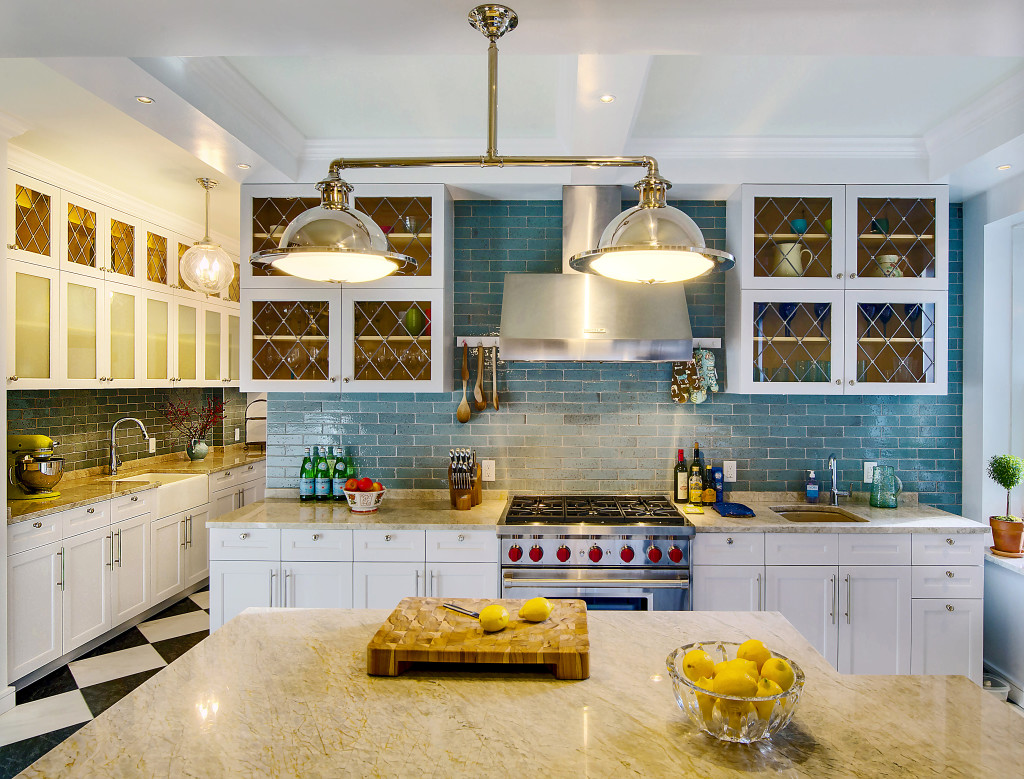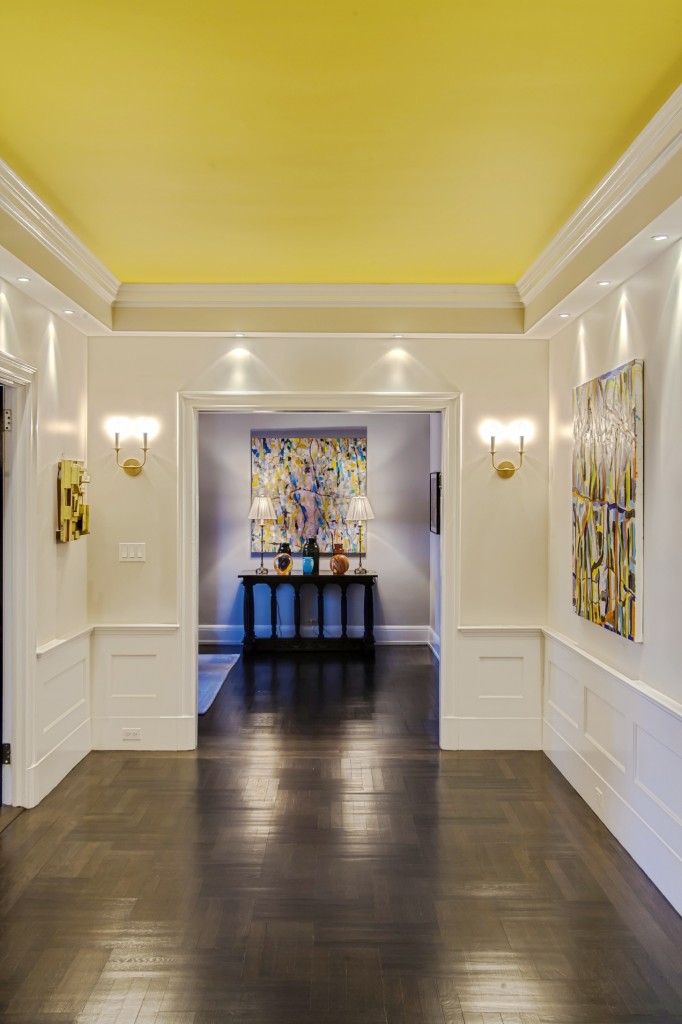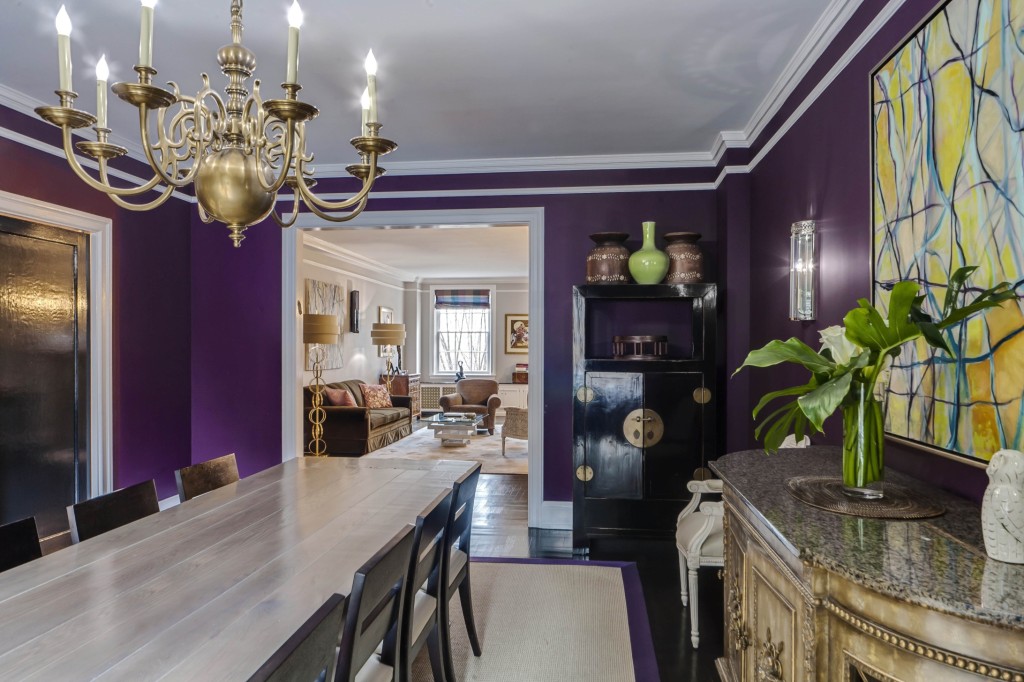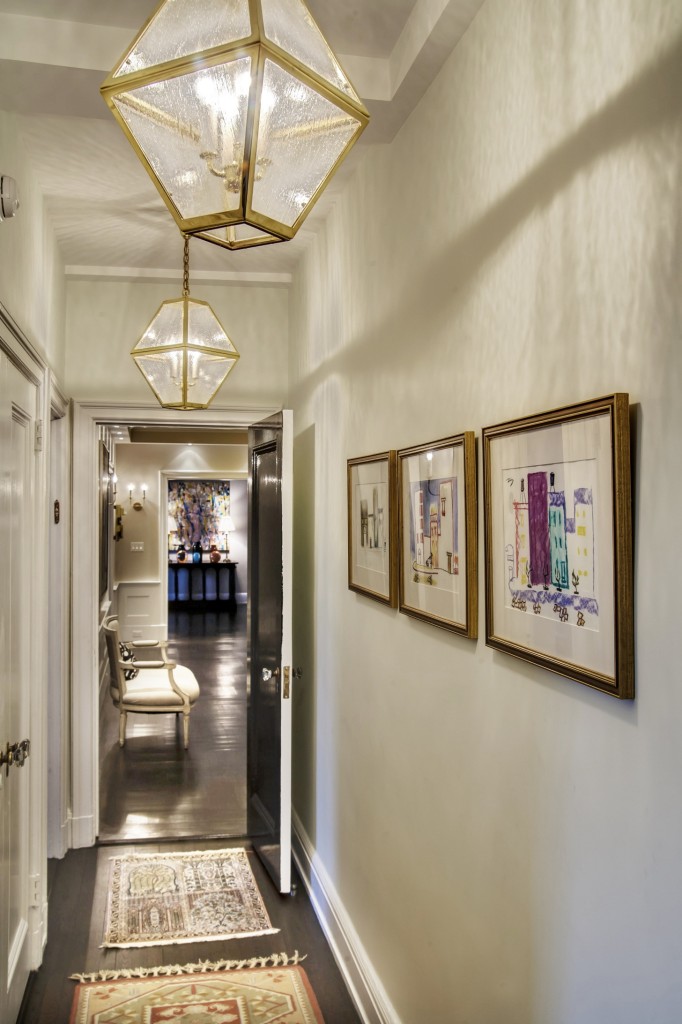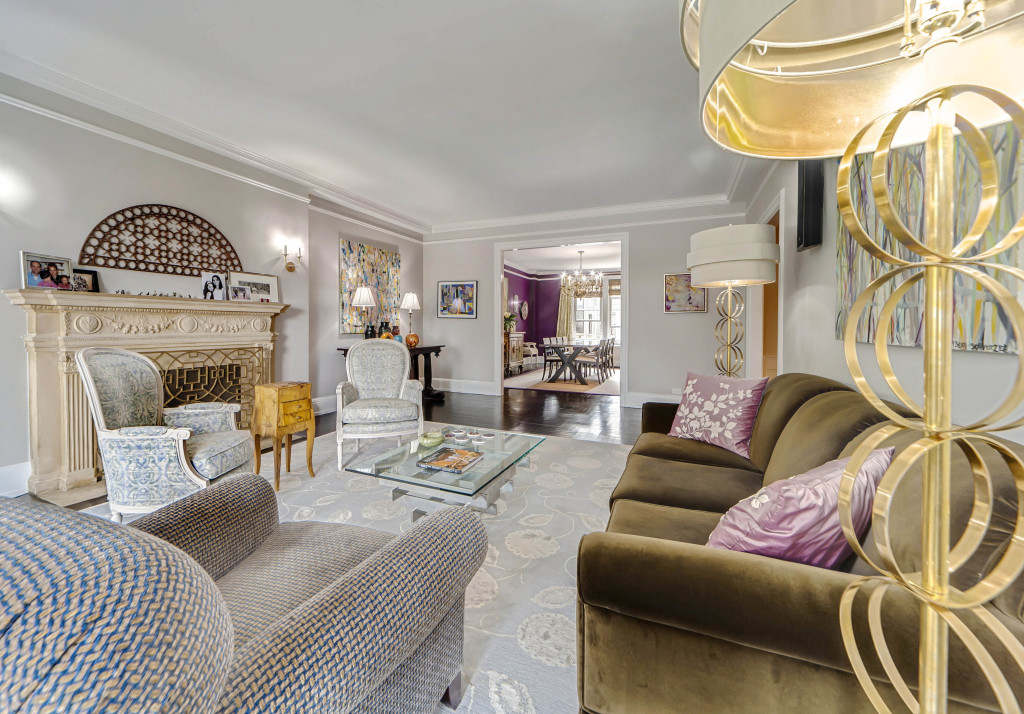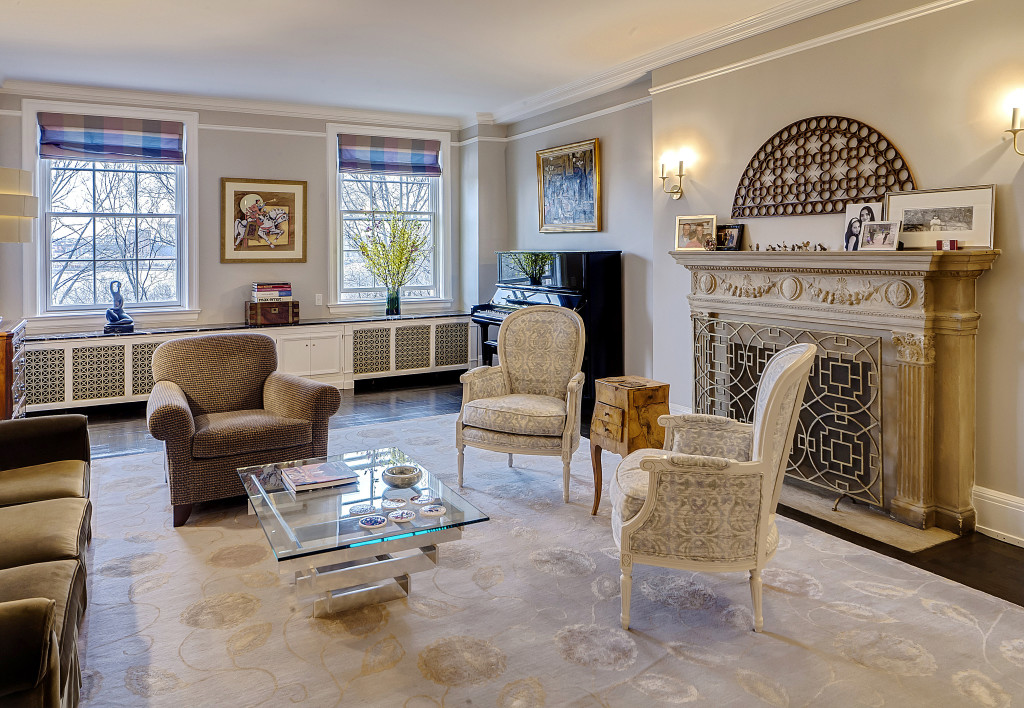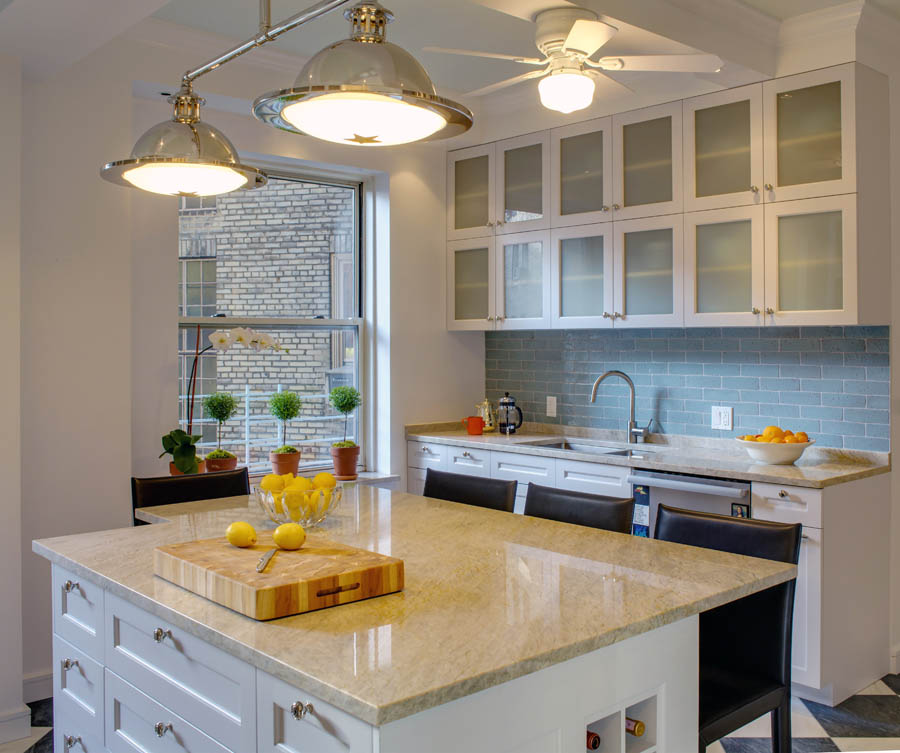 Upper West Side Apartments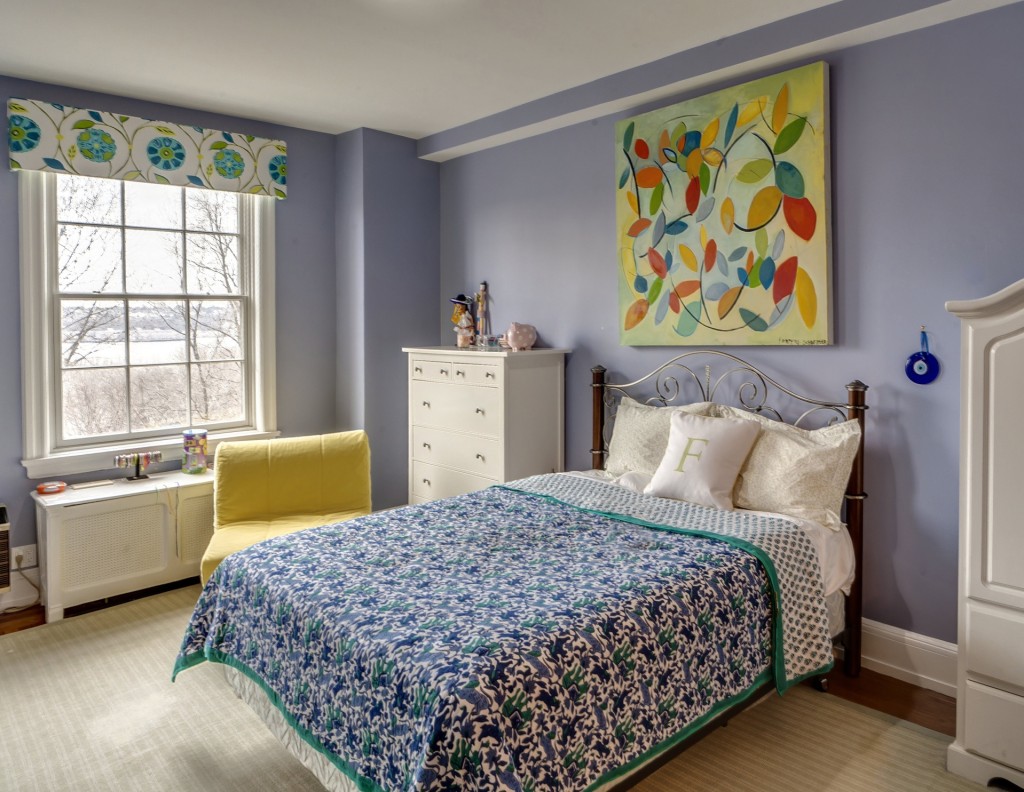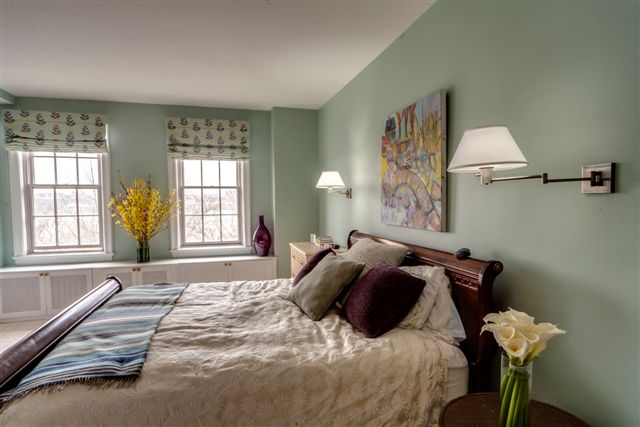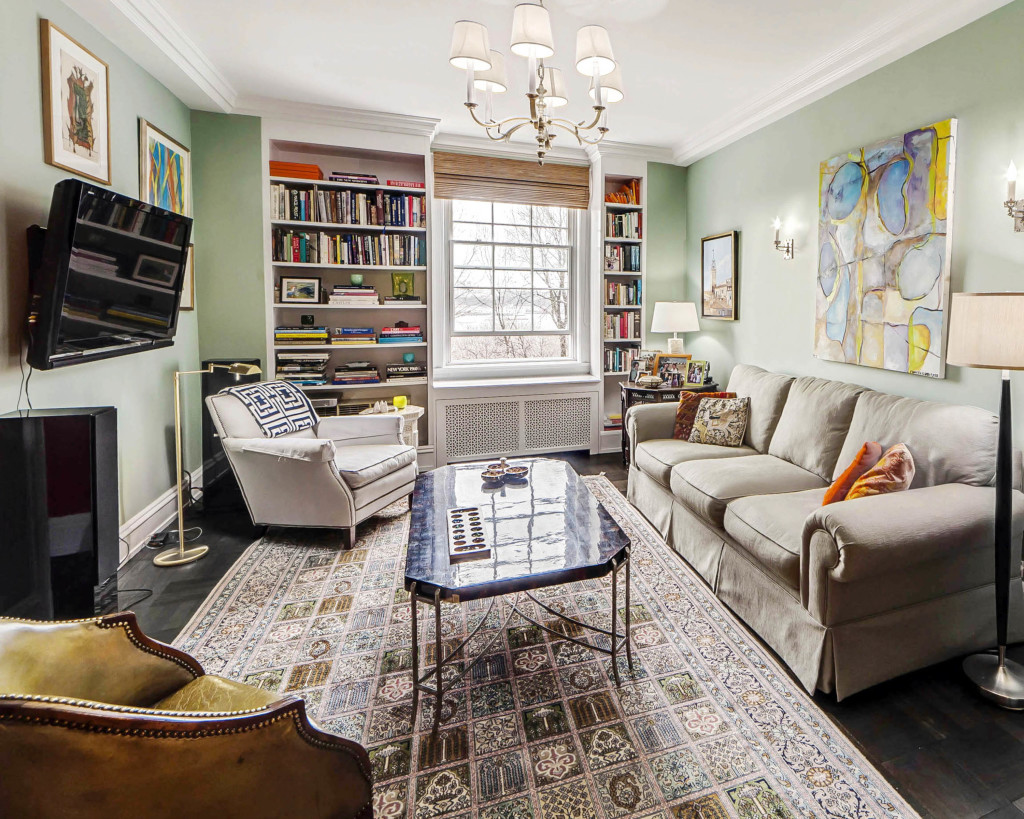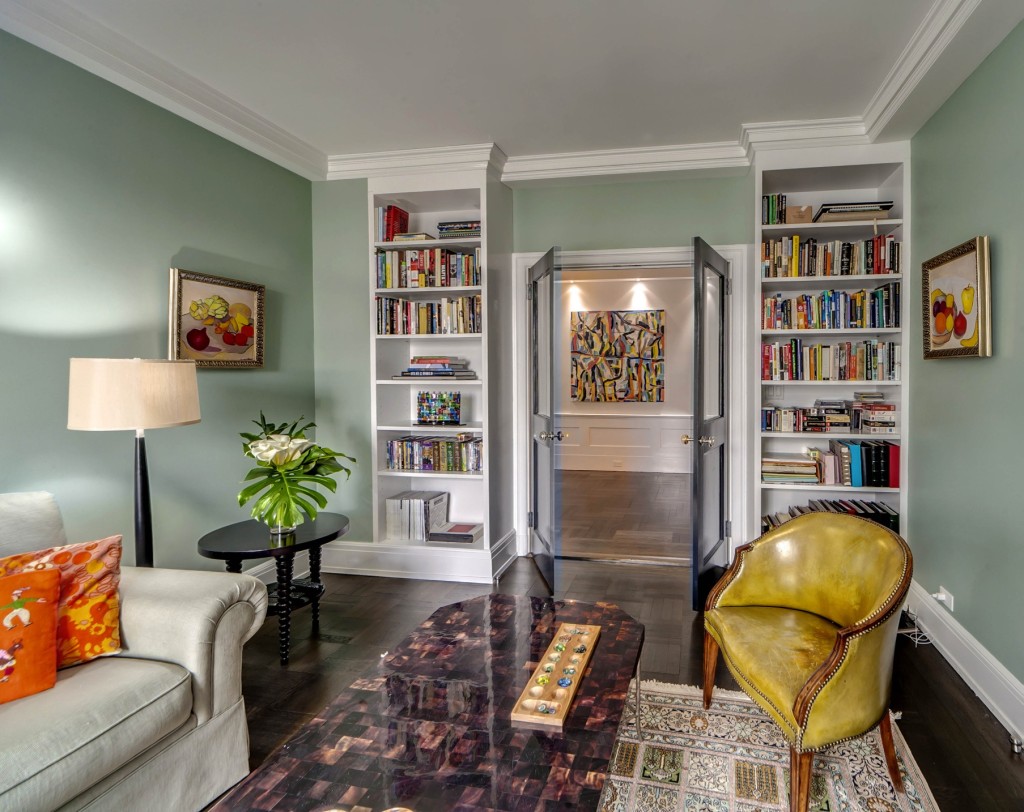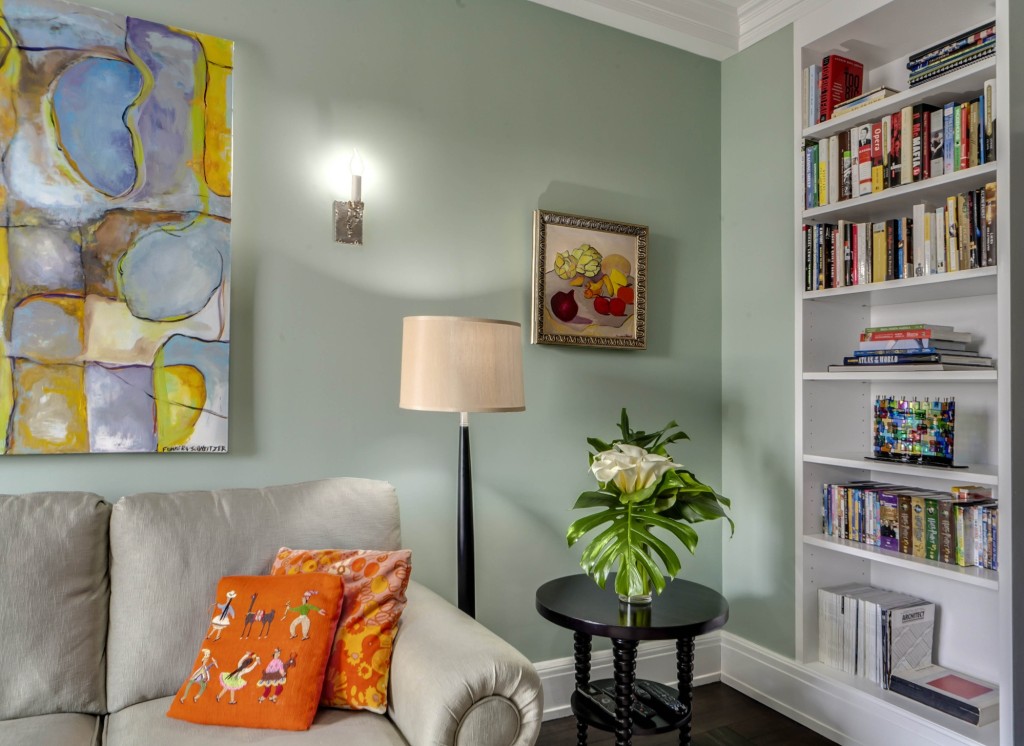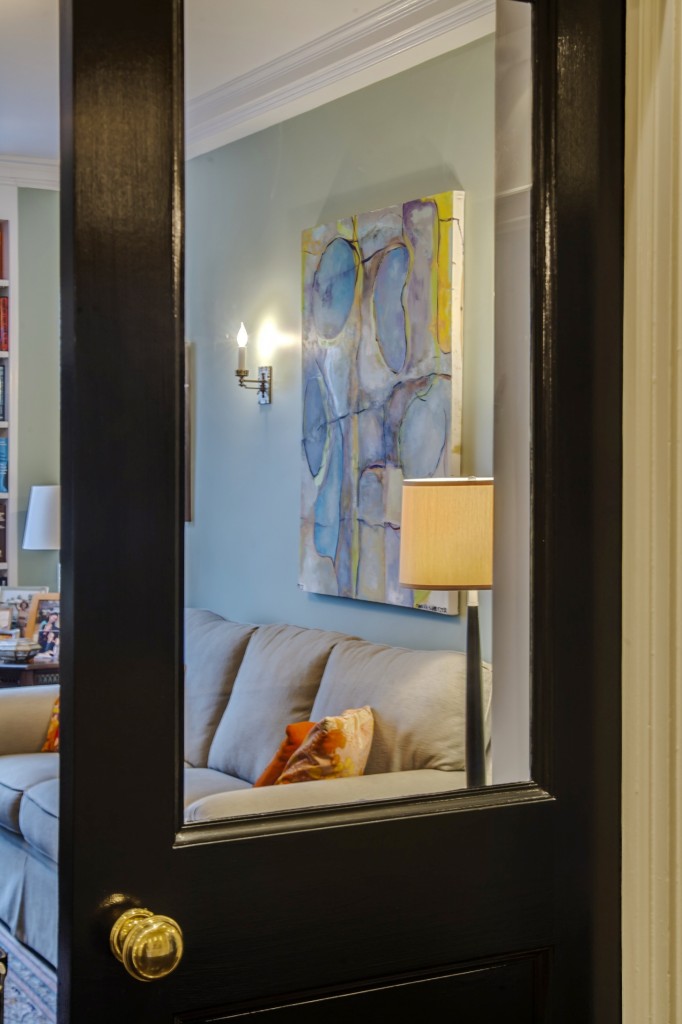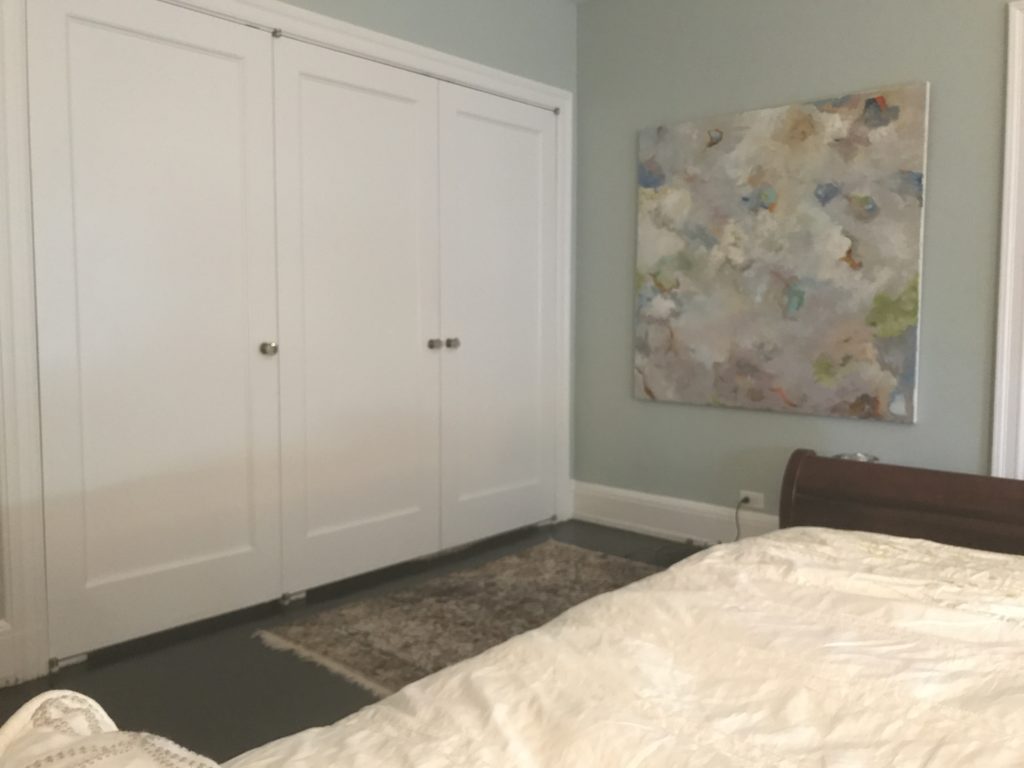 West Village Apartments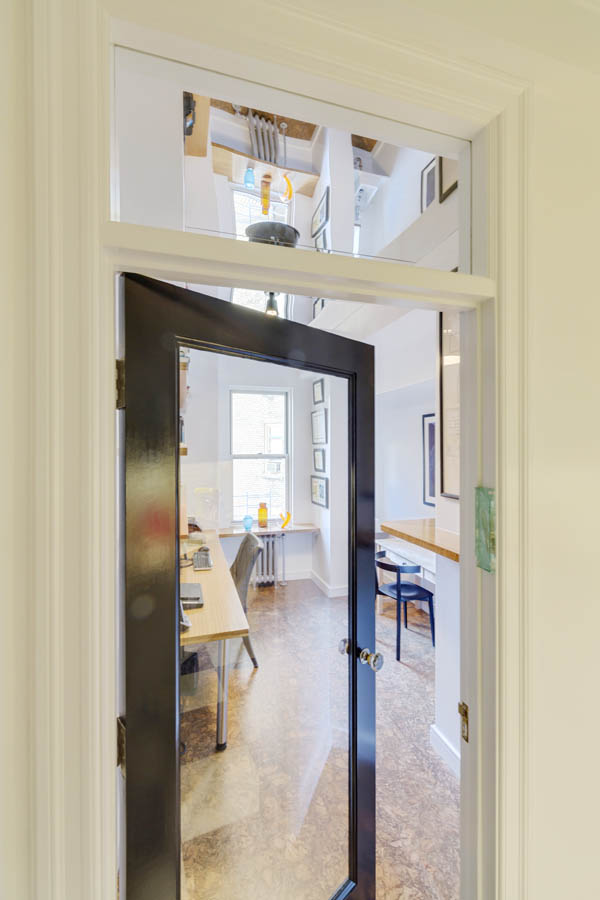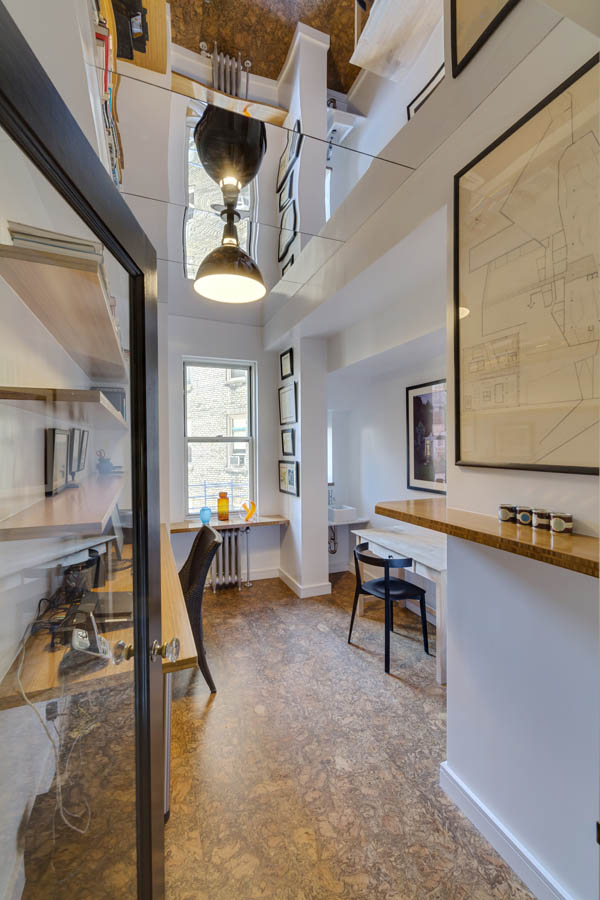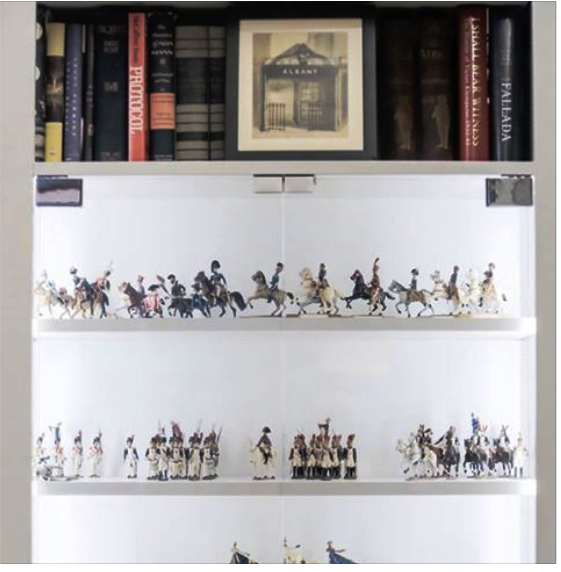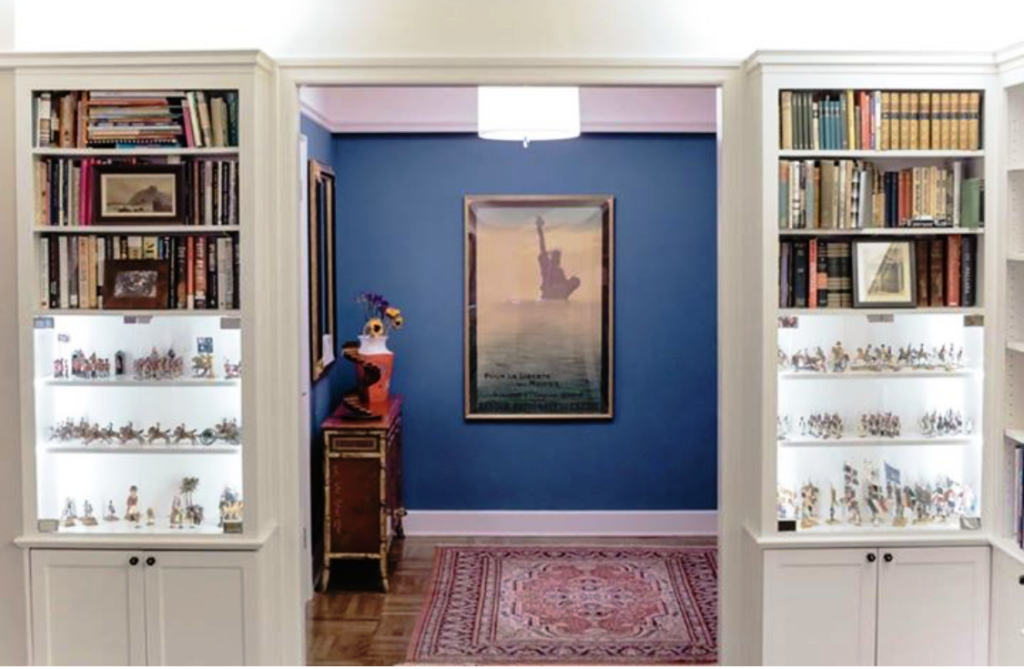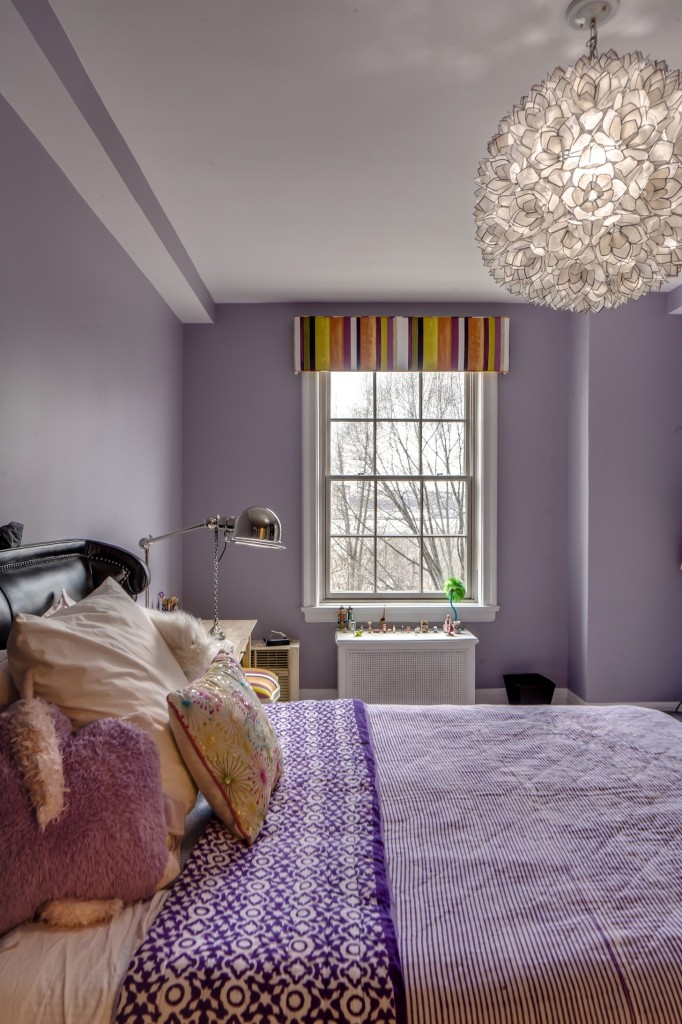 229 West 60th Street–Interiors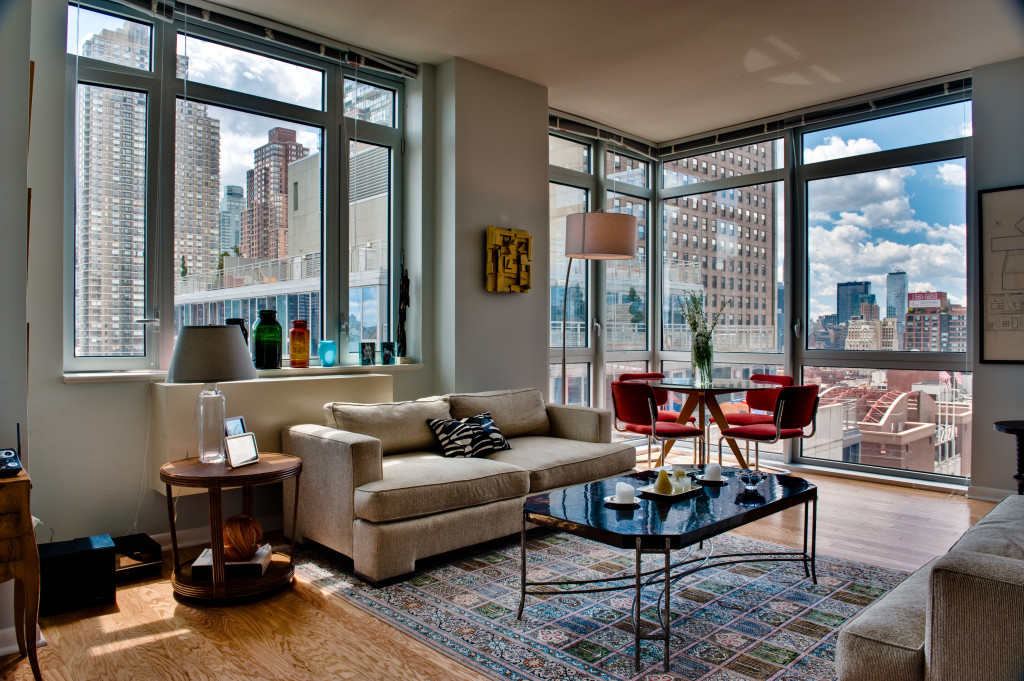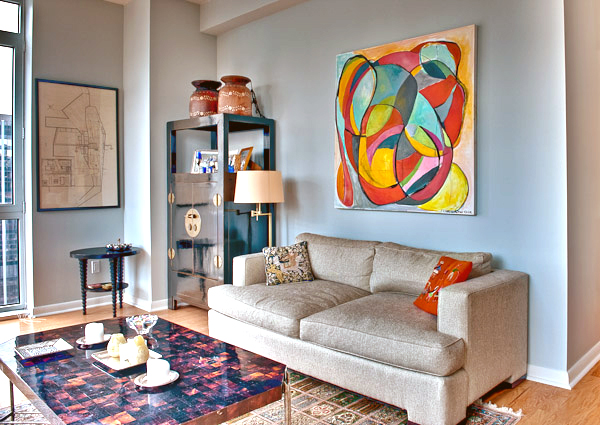 West 86th Street–opium den-like hue for evening salon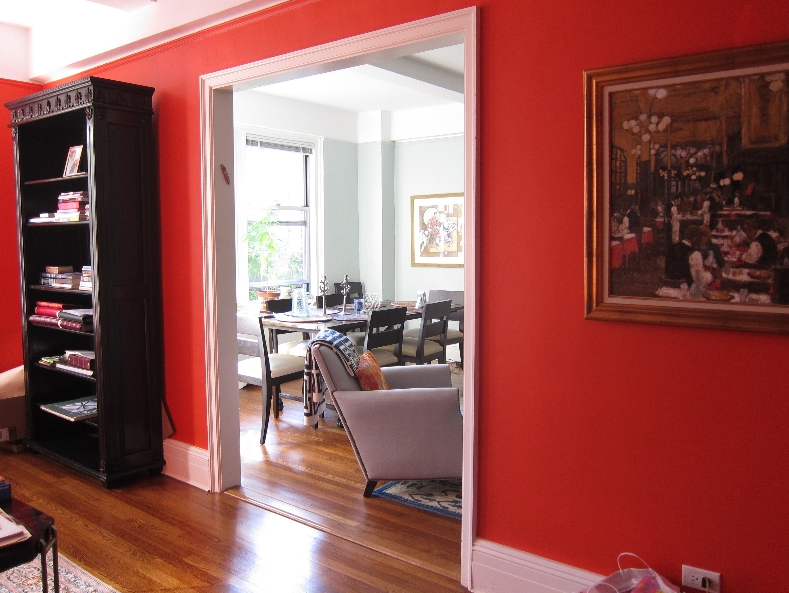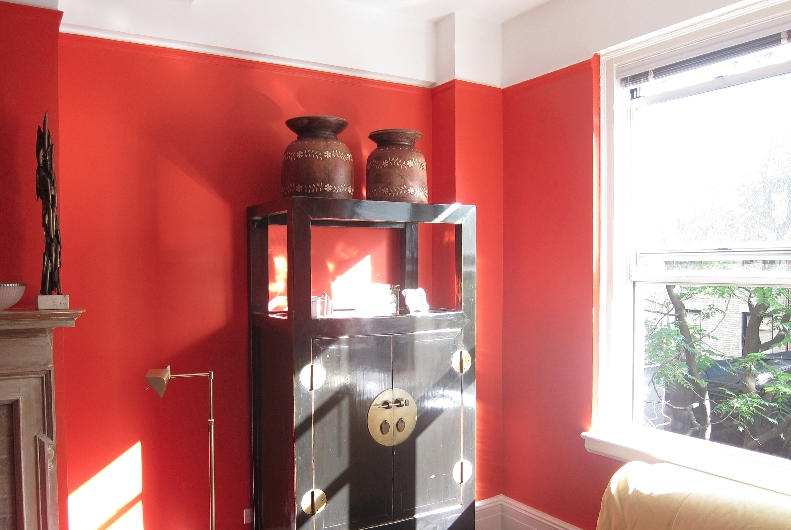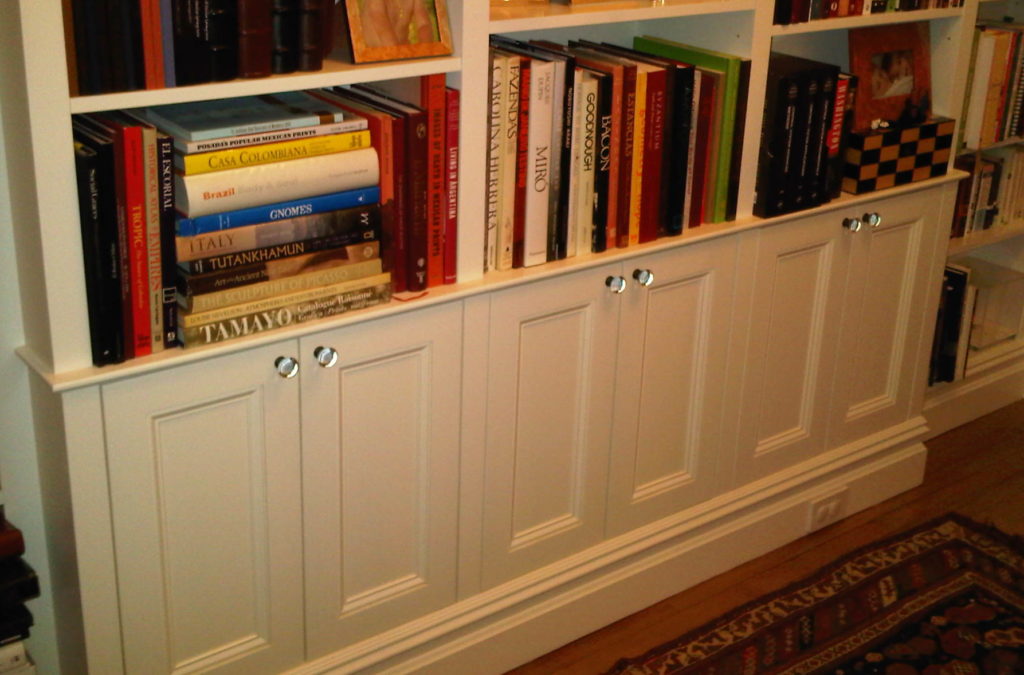 Current work–173 Riverside Drive gut renovation; West End Avenue 4 unit duplex combination (VFS acting as design consultant); 941 Park Avenue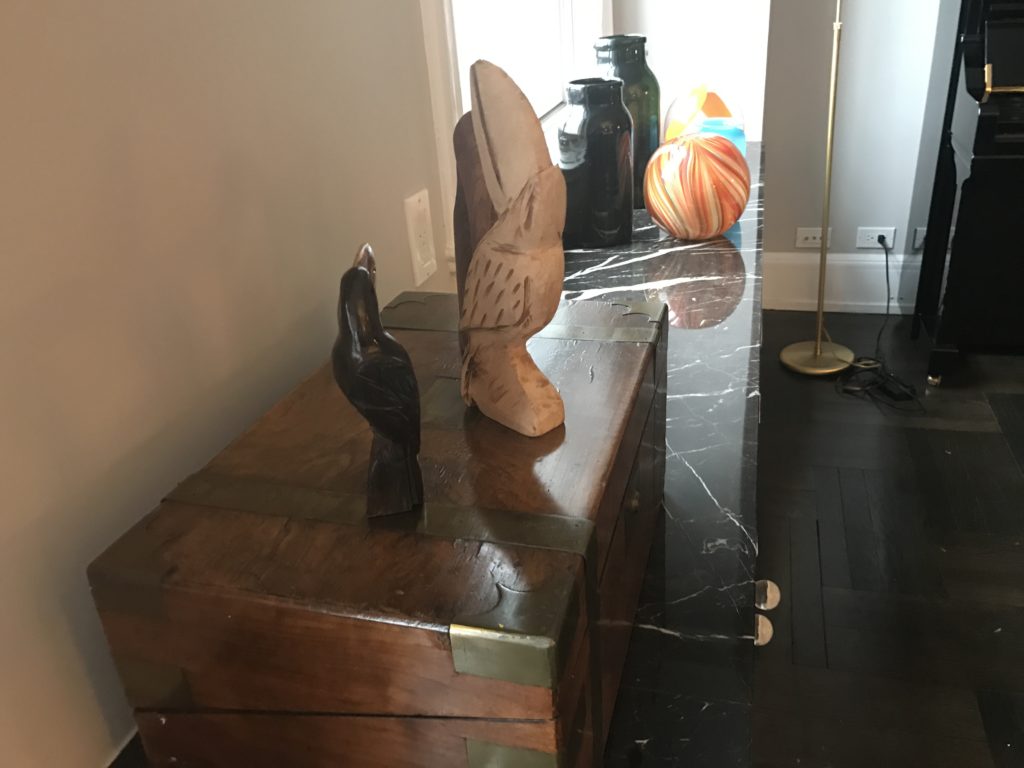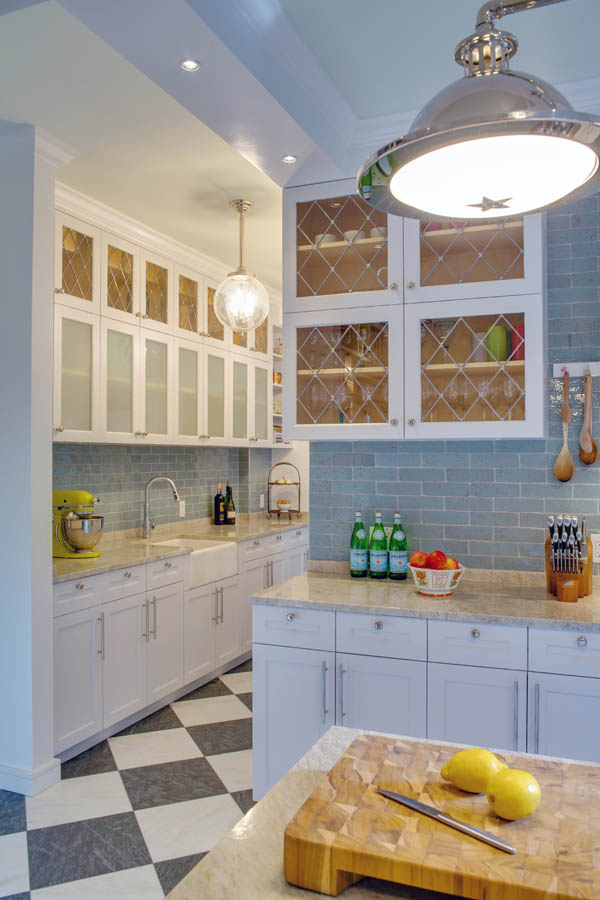 More images to follow…