WATERFALL MIKVAH
Mikvah Chana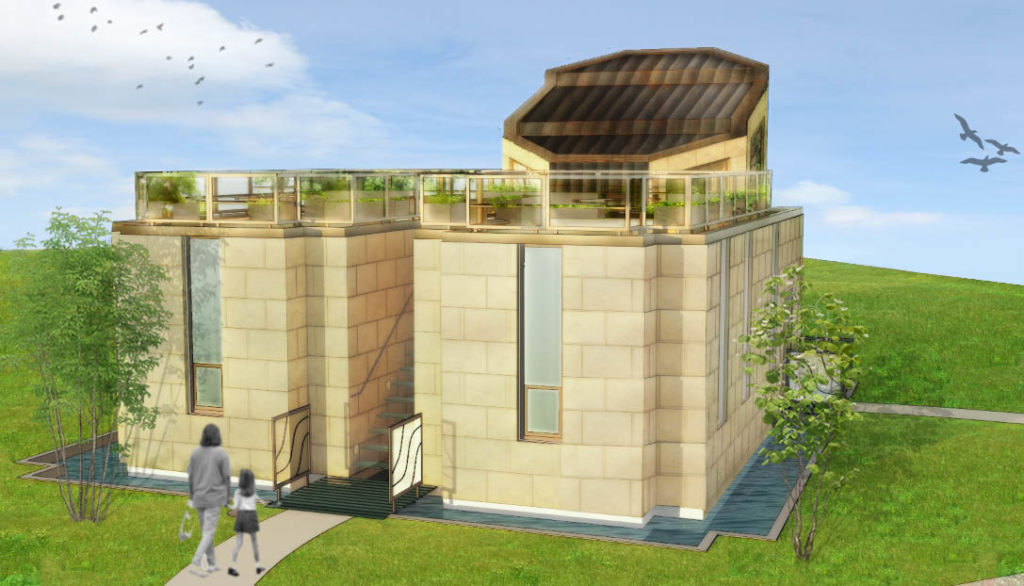 Congregation Beth Israel of Norwalk/Westport, Norwalk, CT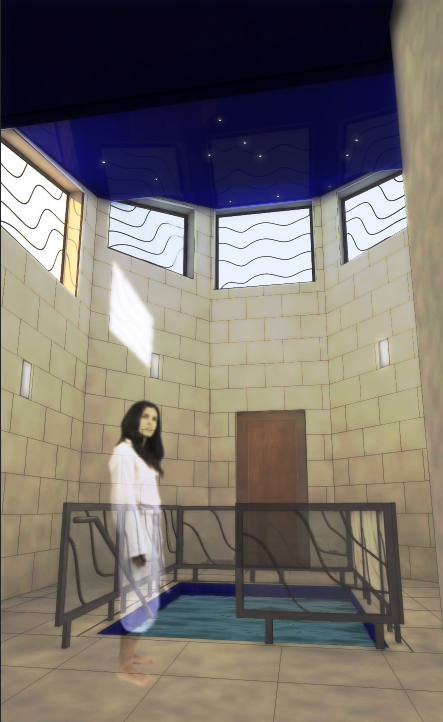 A mikvah is a ritual bath house primarily for Jewish women who attend once a month, solo, for spiritual renewal; it must contain a certain amount of rainwater to be deemed halachic, law-abiding.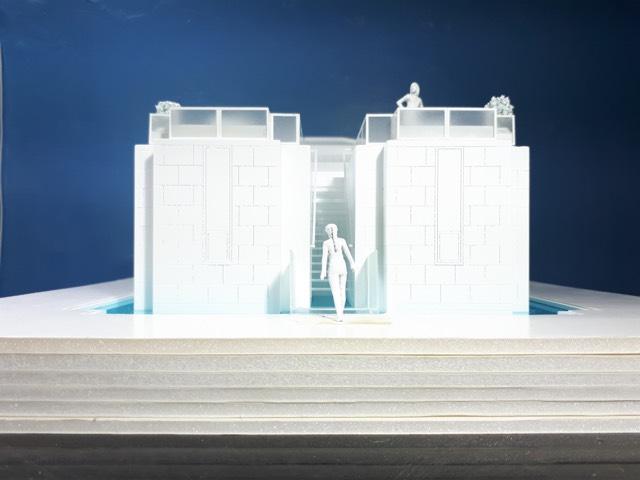 With its stepped octagonal roof, the design suggests a frozen water fall . The exterior glass stair to the roof garden,  coupled with the soaring roof, also suggests a kind of  stairway to heaven.  For spiritual cleansing, the congregant plunges at night  once a month into the deep ritual pool. The interior ceiling, painted midnight blue, ascends and unfolds.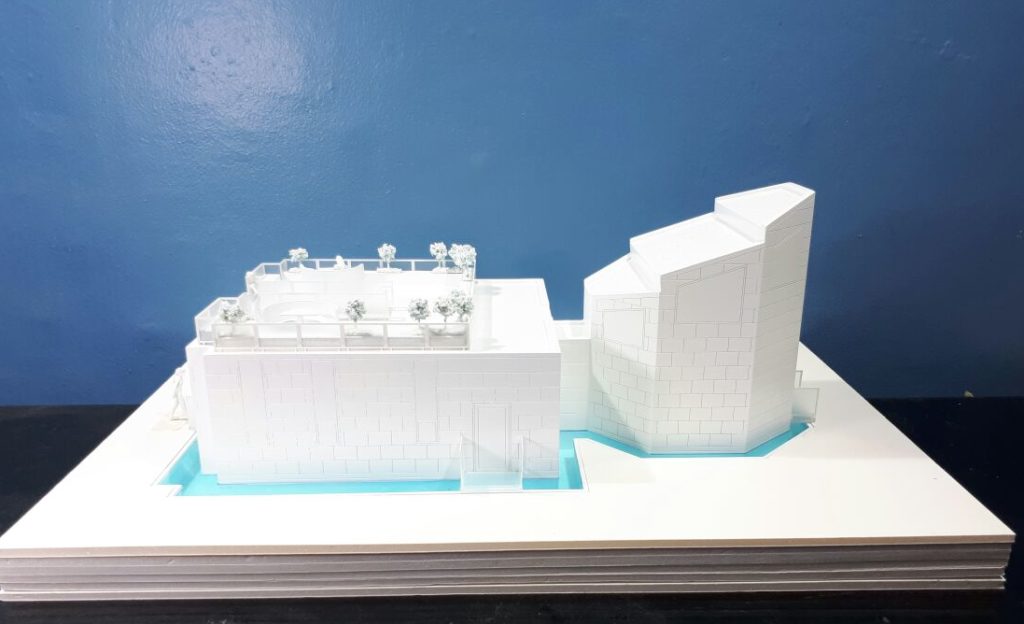 The exterior walls are of rough-hewn Jerusalem stone to recall the Kotel (Wailing Wall) in Jerusalem, and are surrounded by a moat of water. It is said that the very first "mikvah" for spiritual cleansing, was the river in the garden of Eden. Thus we carved out exterior stairs, in a river-like gesture that splits the preparatory building, and then leads to a roof garden. Up in the garden there are seats for group study by women congregants, and for private prayer. And one may view the sculptural roof up close.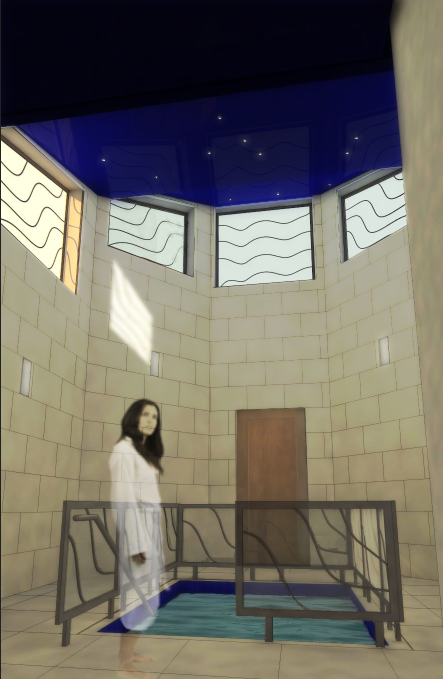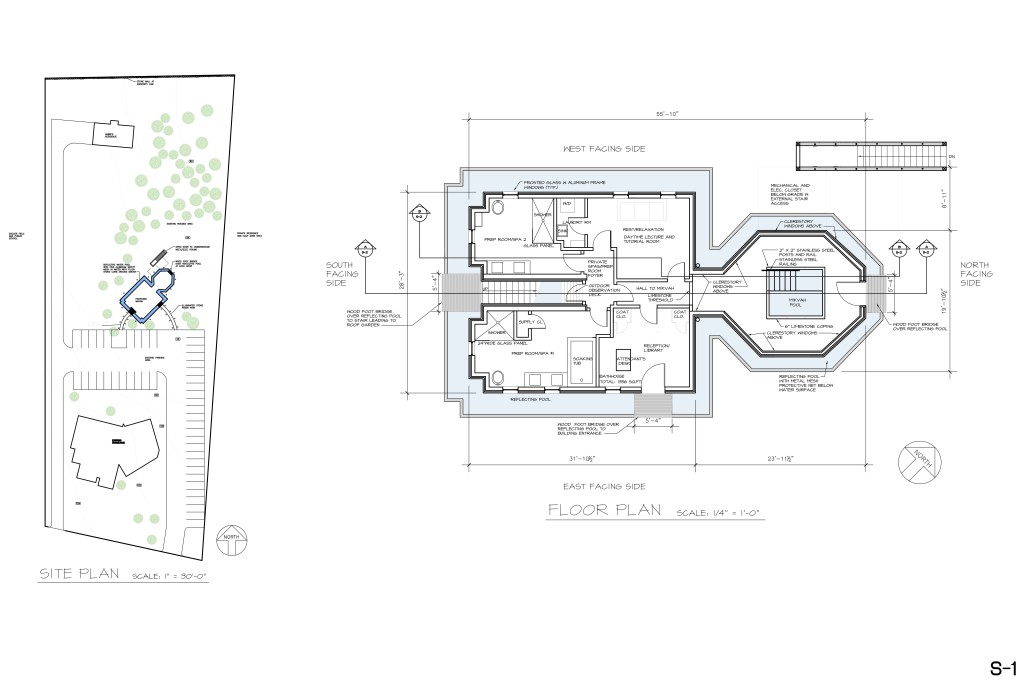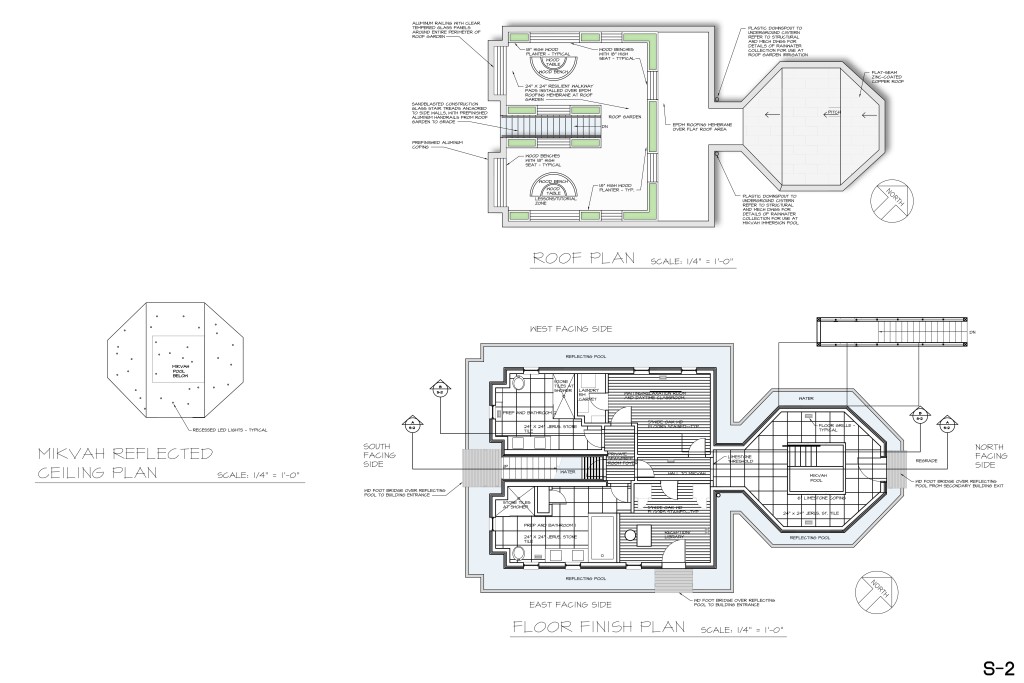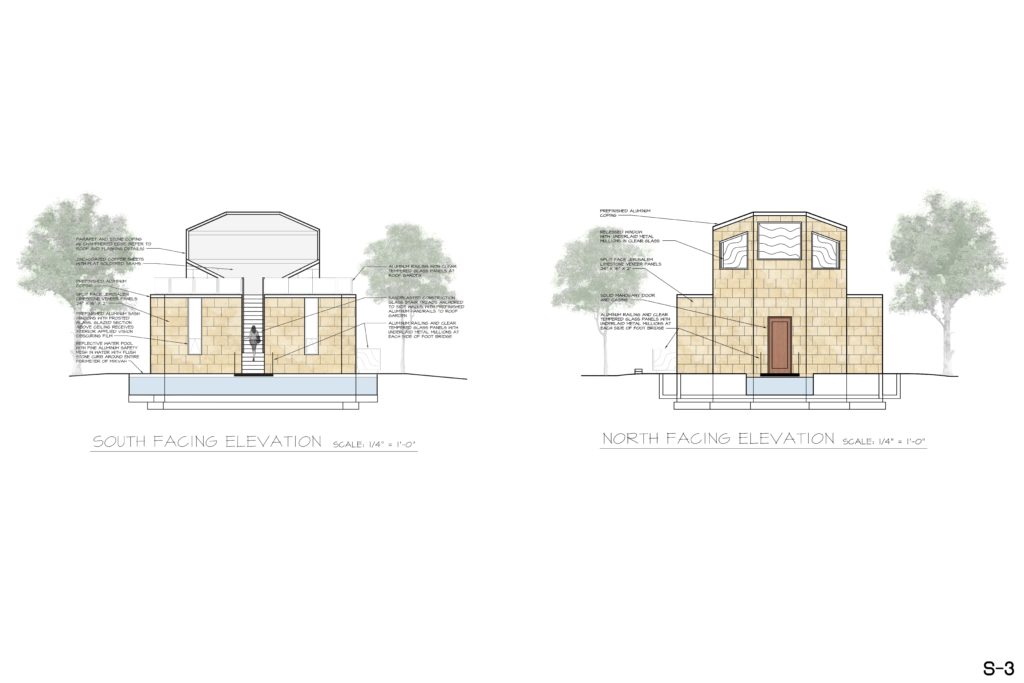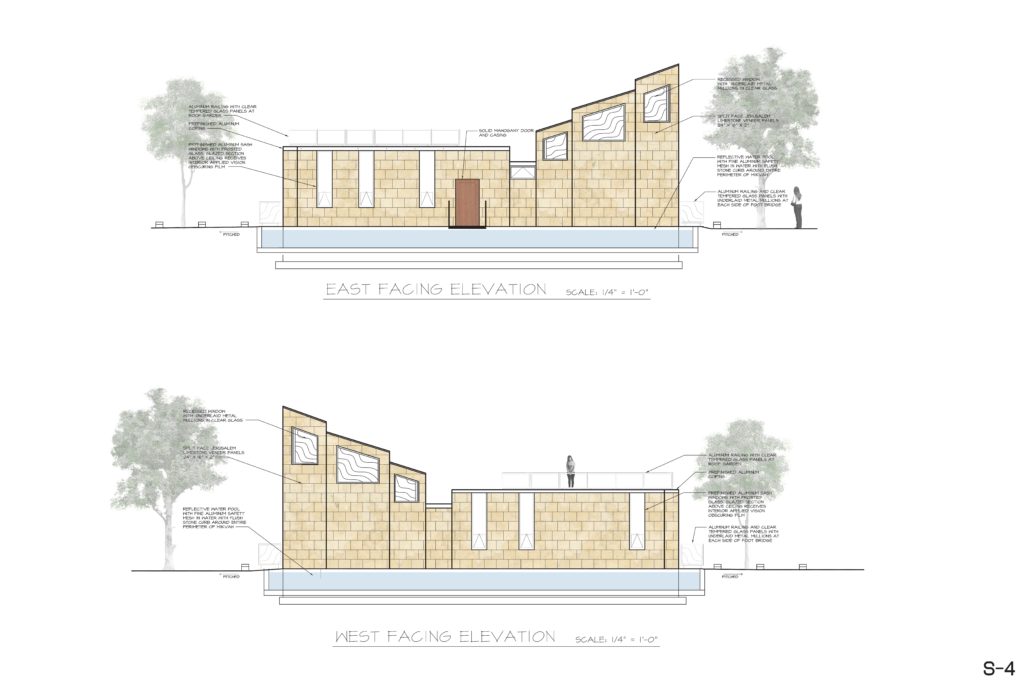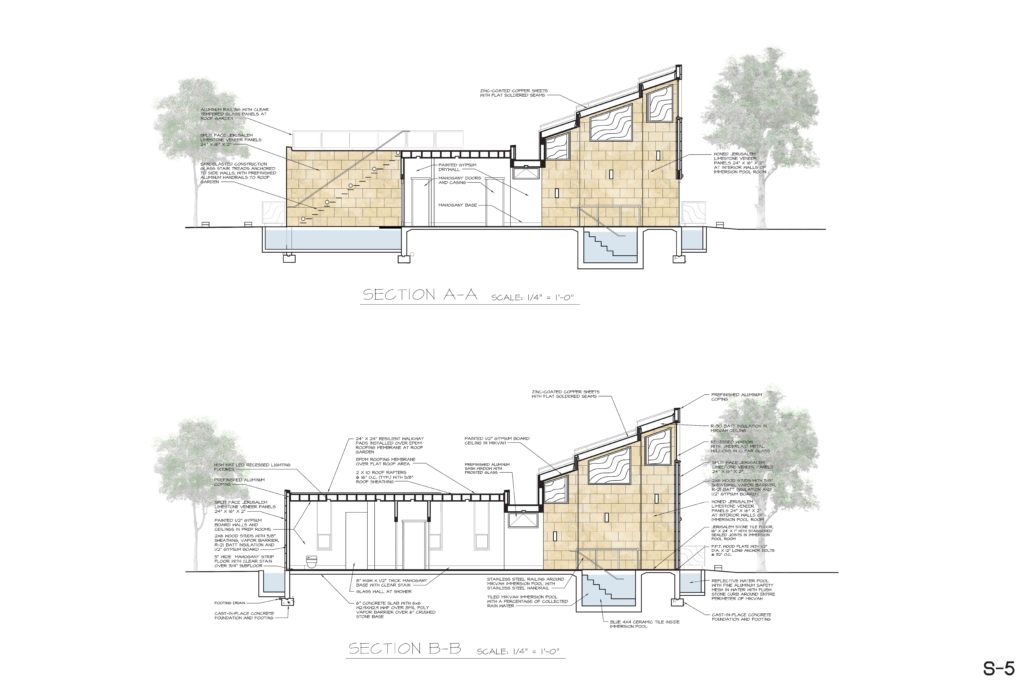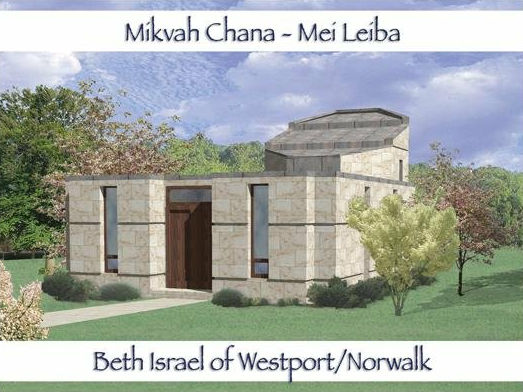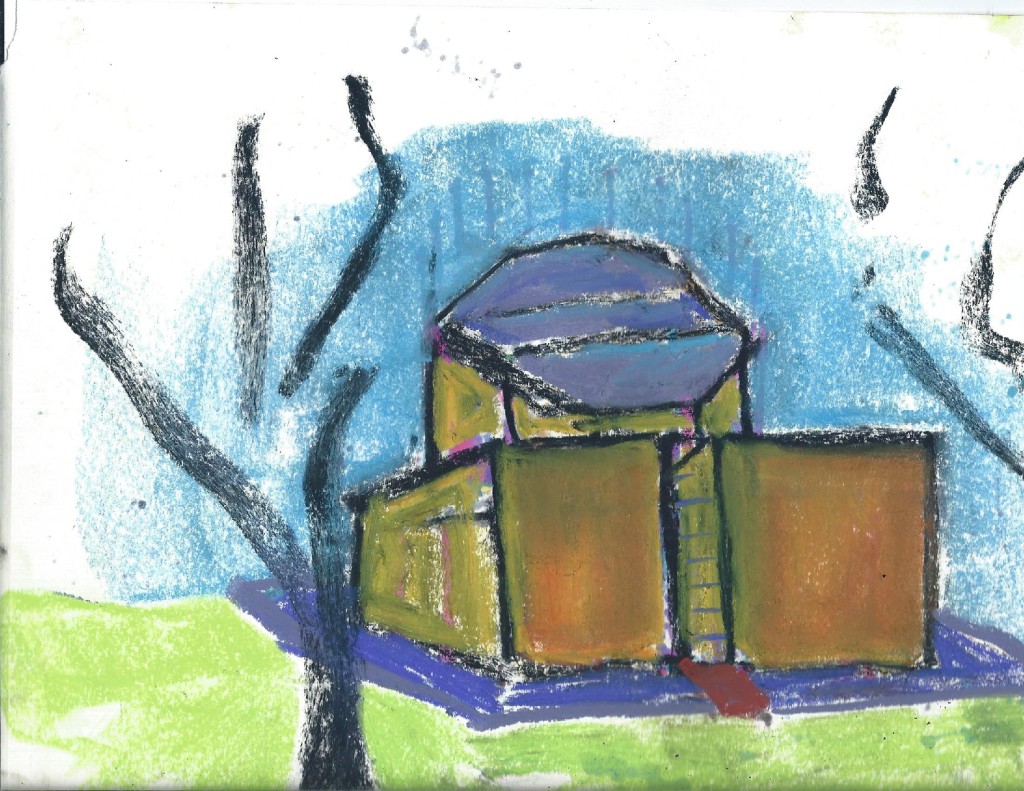 PASSAGE FROM BARBS TO SOULS
A Holocaust memorial proposal for Bologna, Italy. Barbs/Bodies Descending–Skeletons/Souls Rising up. (See Holocaust memorial for brief)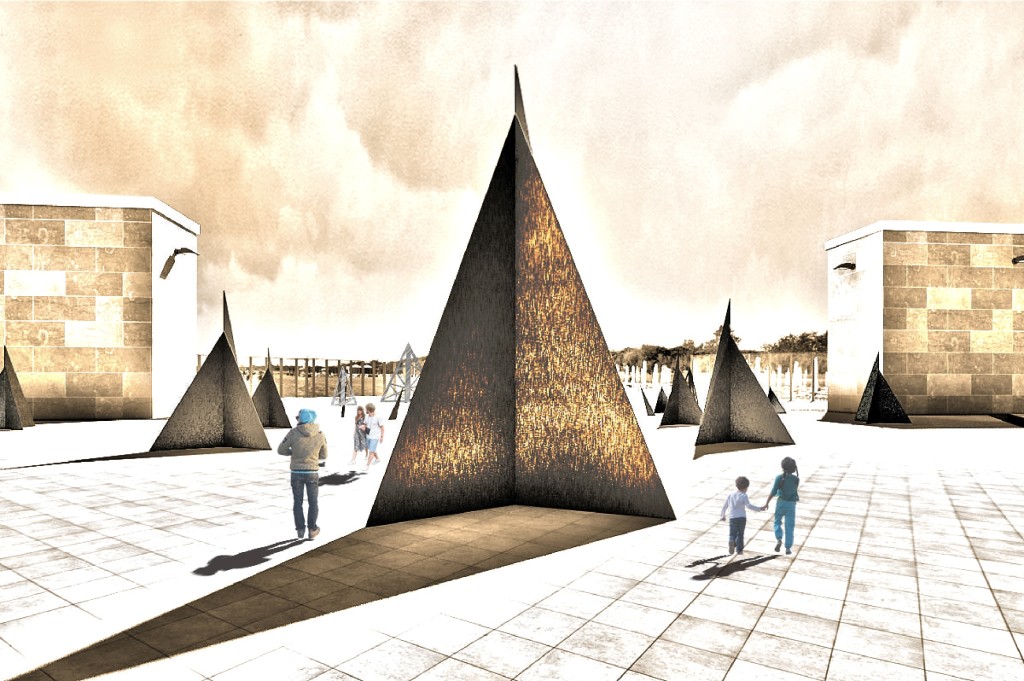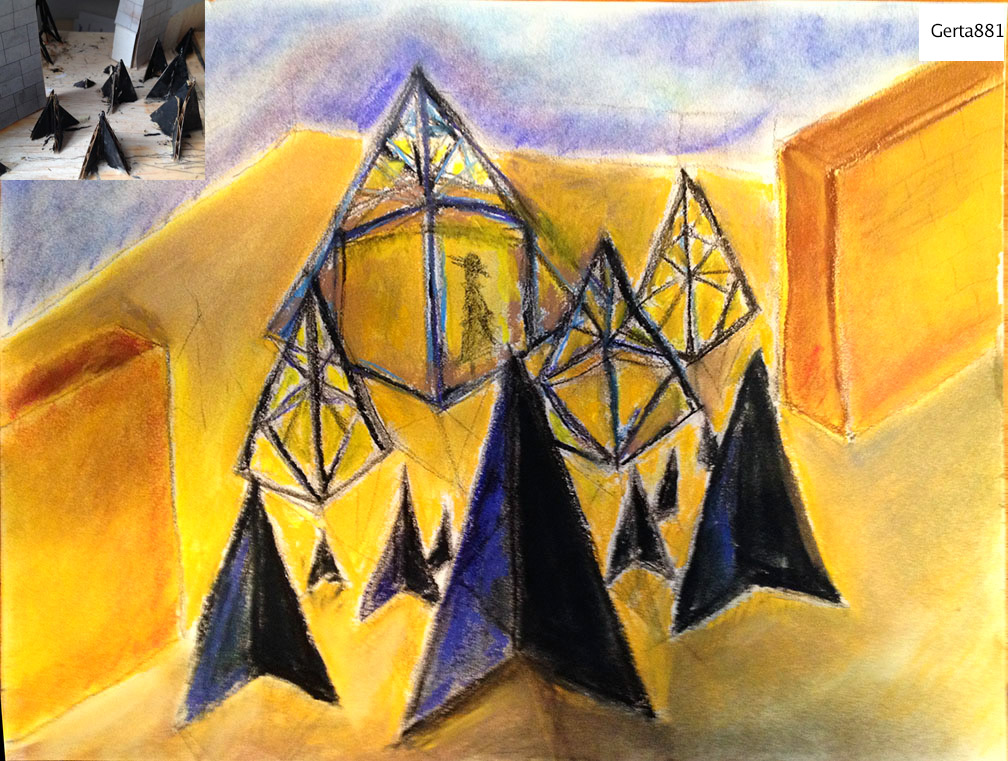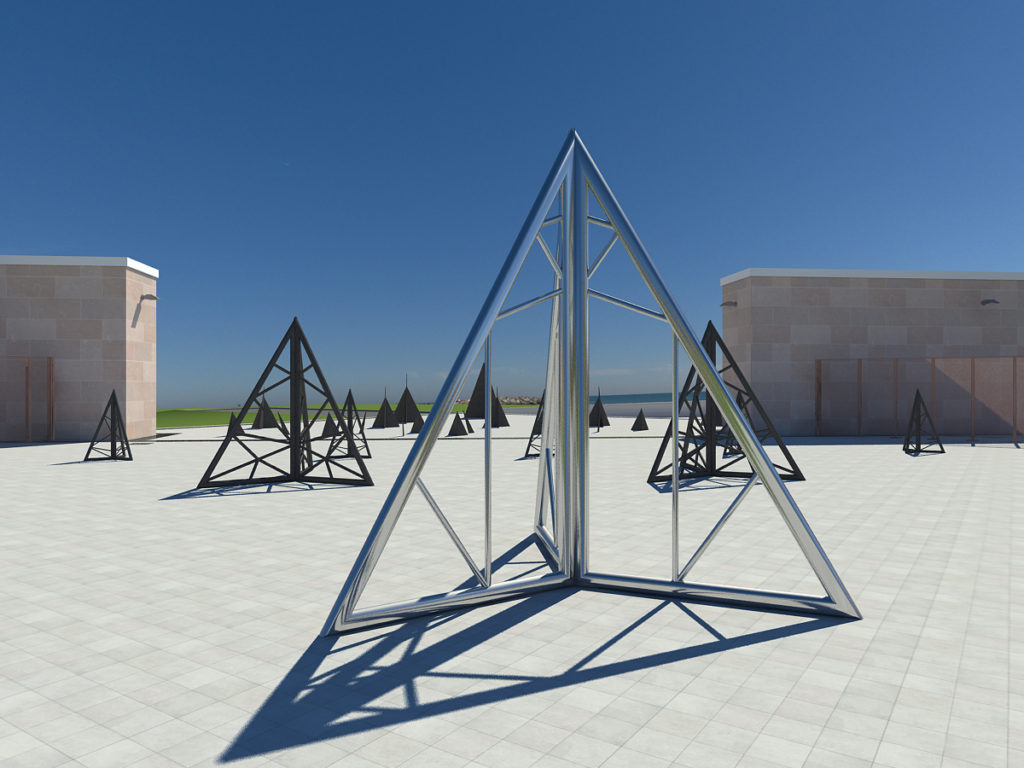 memorial concept with water and stone