2019
nomination for small scale building of the year by Archdaily
nomination for butterfly studio, by German Design Council for German Design Award
nomination for architectural merit, by Build magazine,United Kingdom
2018
pangolin pavilion
recognition: shortlisted by Archasm, Wildlife Kenya Pavilion competition, 11/25,18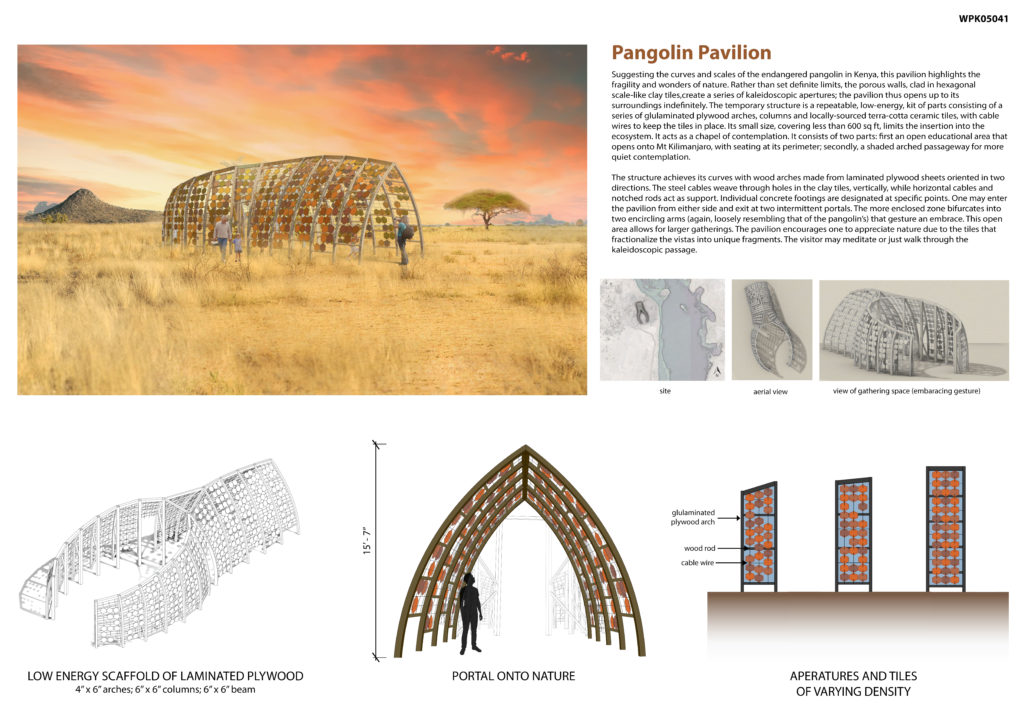 2017
American Architecture Prize for butterfly studio, 9/17
2017
bubble shade
recognition: citation at Future of Shade, sponsored by Architizer with over 250 submissions globally. Design by Valerie Schweitzer.  Visualization by Valerie Schweitzer and Hacken Li. See Bubble Shade category for shop drawings in conjunction with Rossymone. Published online at Architecture List, e-architect and Archello. Archello icon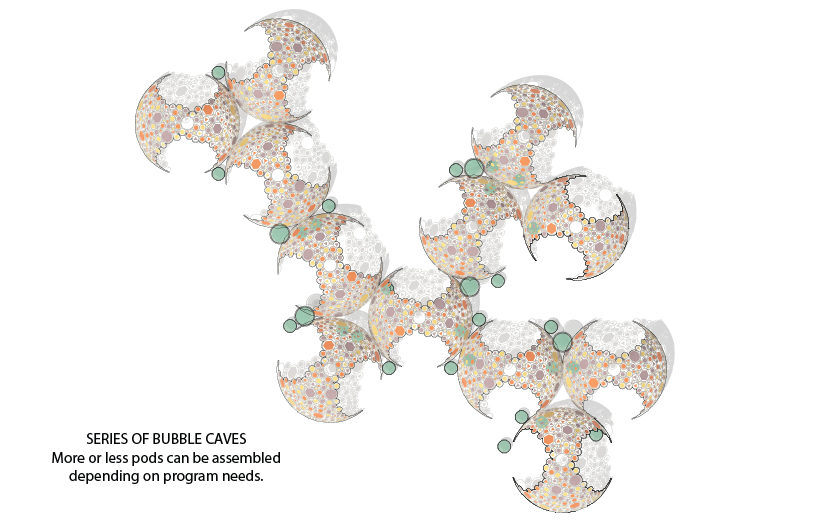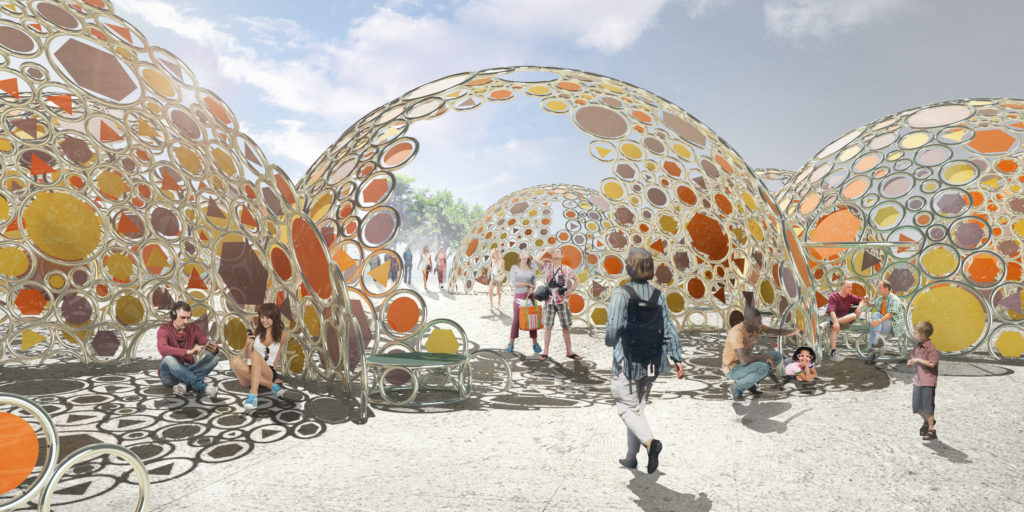 Upcoming publication by Loft Inc, Booq publishing, March 2019 (2 of 6 pages).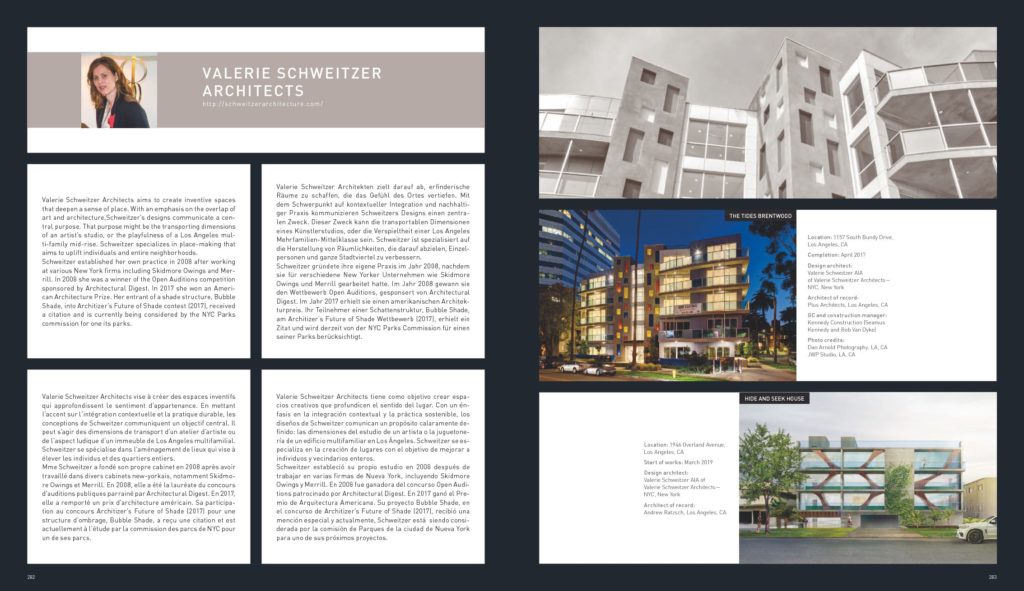 Current work: 2018
rosa grottos
Proposed concept model for student housing at St John's Cathedral, Fowler Street, near downtown Los Angeles, 2018.  Indirect light, and landscaped courts, for a facade that fronts the freeway, to buffer noise and oxygenate spaces.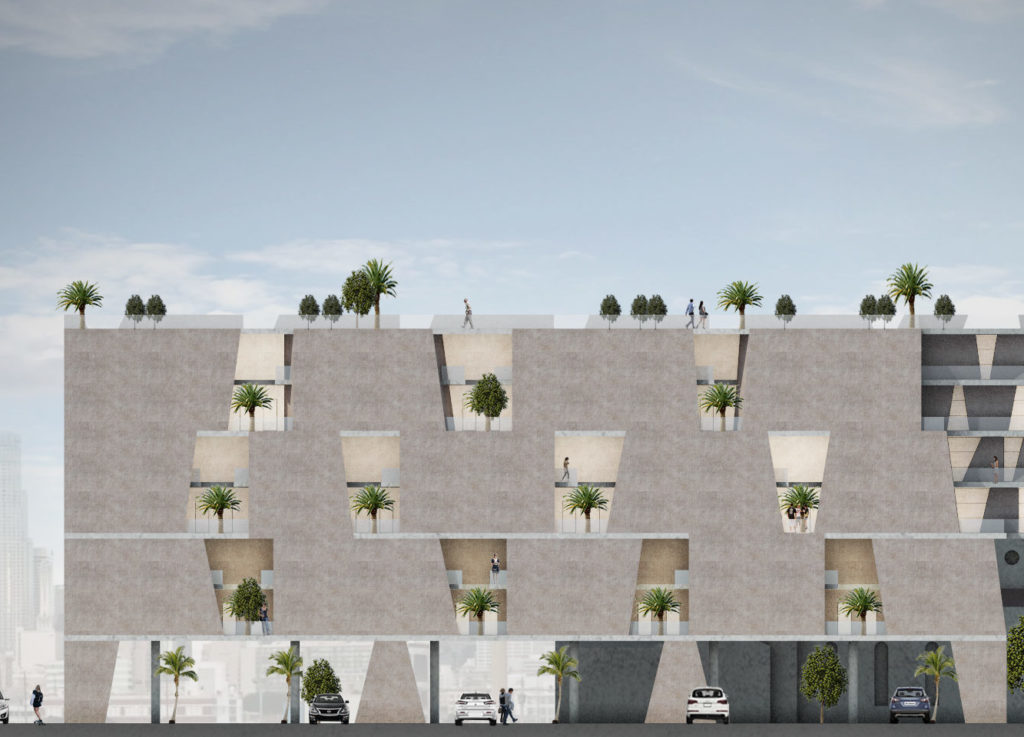 2018
embrace me tree house
Constrcution begins May 1, 2019:
VSA was named a "top participant"; however, this competition was voided by its sponsor, ArchTriumph. VSA  has been commissioned to design a modified version of  the tree pavilion, (uppermost plan) for a nature-loving family near in Long Island to use for eating and sleeping outdoors. The main cell will be a netted eating pavilion with solar-powered lights to function like a screened-in porch. The Pavilion is repeatable, expandable and resilient, using local wood and charred cedar. Galvanized steel posts with cantilevered wood platforms. It would ideally be used in a public space.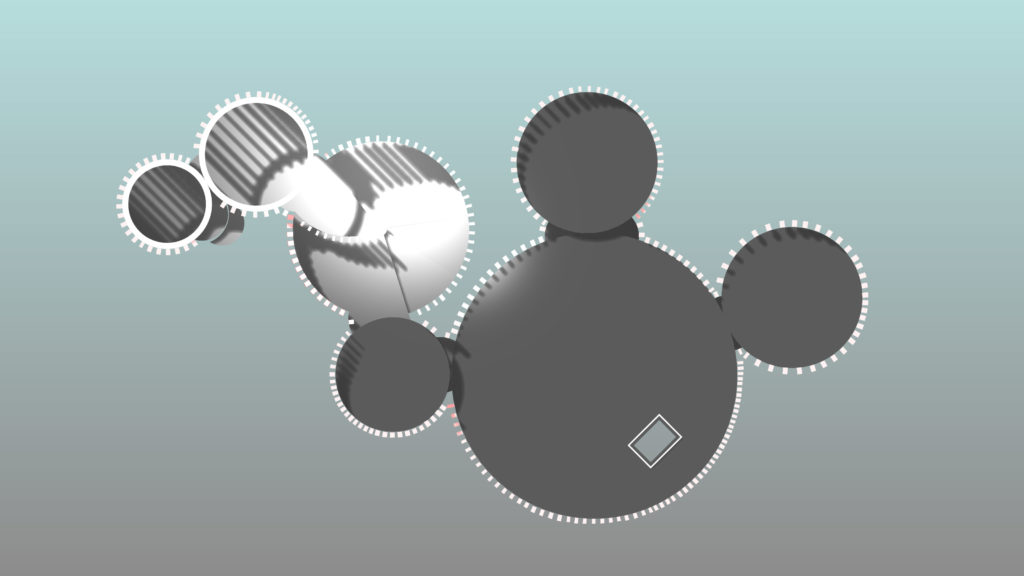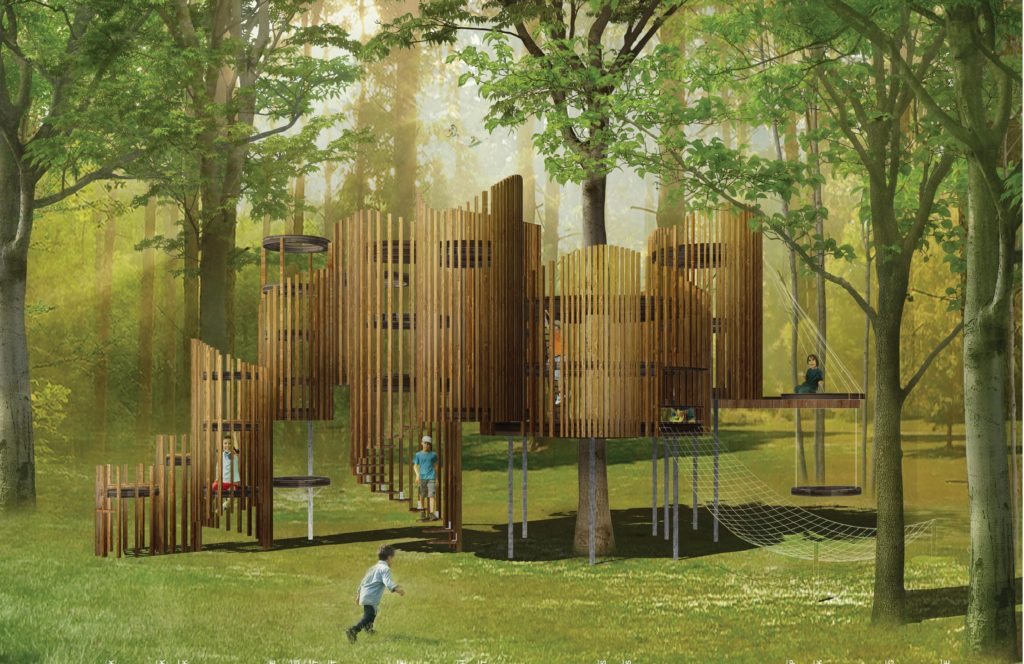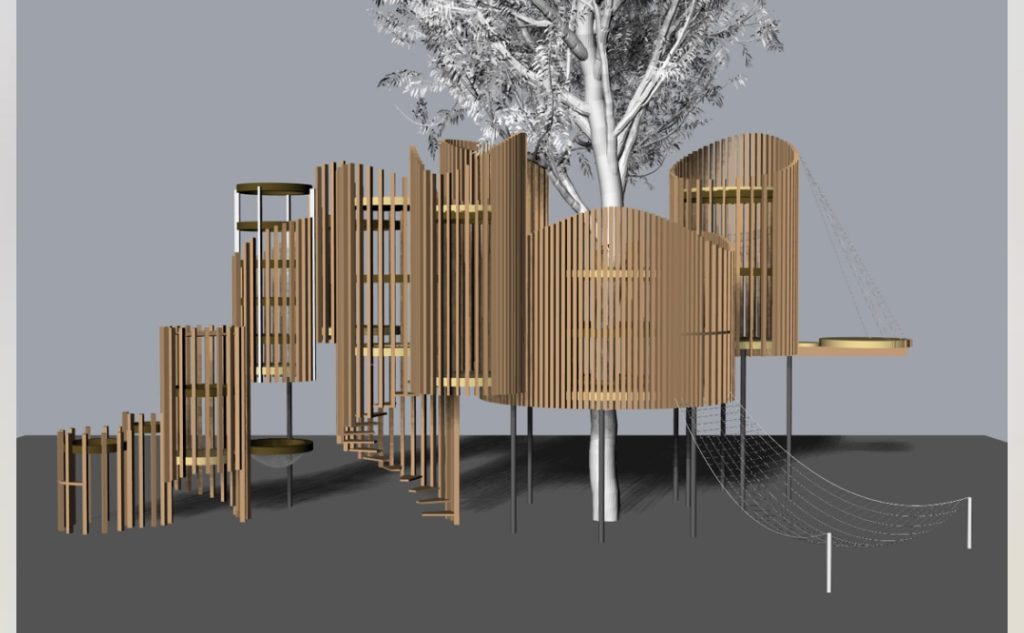 2018
jam session (Proposal for Folly/Function 2019–see competitions)
"Organized by the Architectural league of New York and Socrates Sculpture Park, Folly/function is a design/build competition that explores the relationship between art and architecture, while also durable addressing and improving the conditions at Socrates Sculpture Park".