2018  Muddy Peonies, 48 by 72, Oil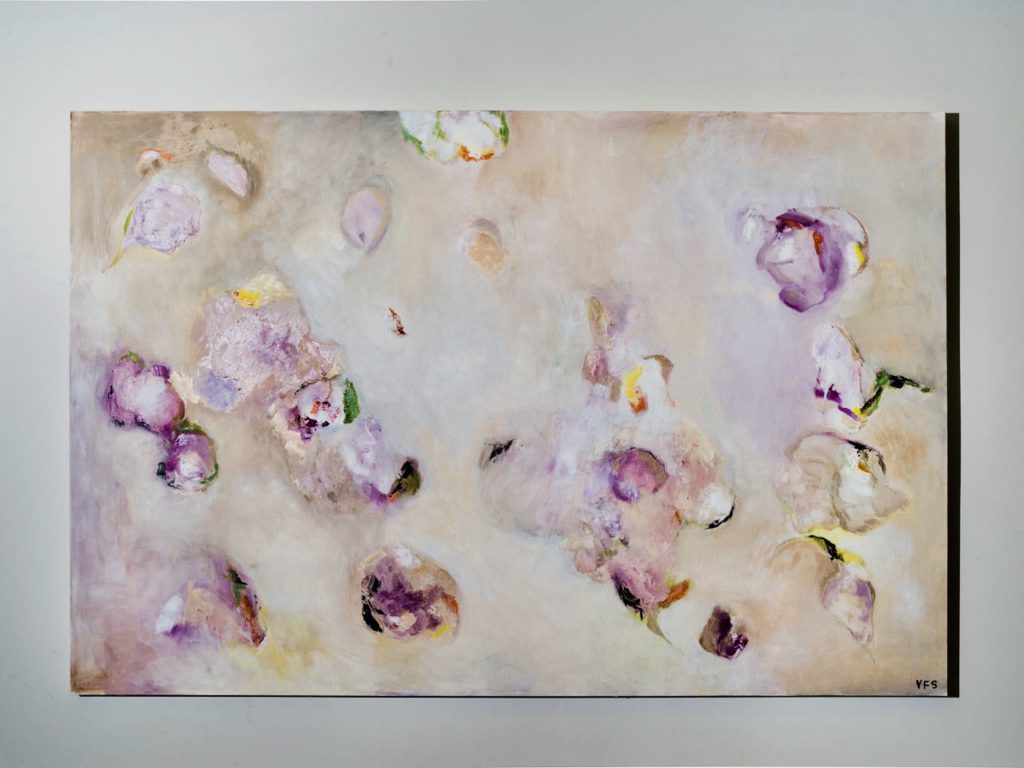 In both art and architecture, Schweitzer explores the framing of space itself.  Her large-scale paintings hover between reality and a dream space. Assistant curator of the Whitney Museum,  Marcela Guerrero,  recently selected one of her large scale works, Toucan's World, for a BWAC exhibit in Redhook, NYC,  summer 2018. In 2017,  assistant curator of the Whitney Museum, Laura Phipps, selected another work for a BWAC juried show, Jungle Dream. (Both featured below).
Schweitzer provides art to her clients all over the US and as far as Japan. She constructs atmospheres where murals and paintings are integrated with the architecture. This recalls the spirit of total design that dates as far back as Giotto and earlier.  She studied art formally at Princeton University as an undergraduate, and later at The New York Academy of Art in 1991 and 1999. She began studying painting as a teenager at Trinity School in NYC.
Schweitzer's work is inspired by the Kabbalistic Jewish concept that every visual detail of the world has a divine Source.
2019 The Tempest 48 by 60, Oil
2019 Jungle Watercolor series. Made upon commission.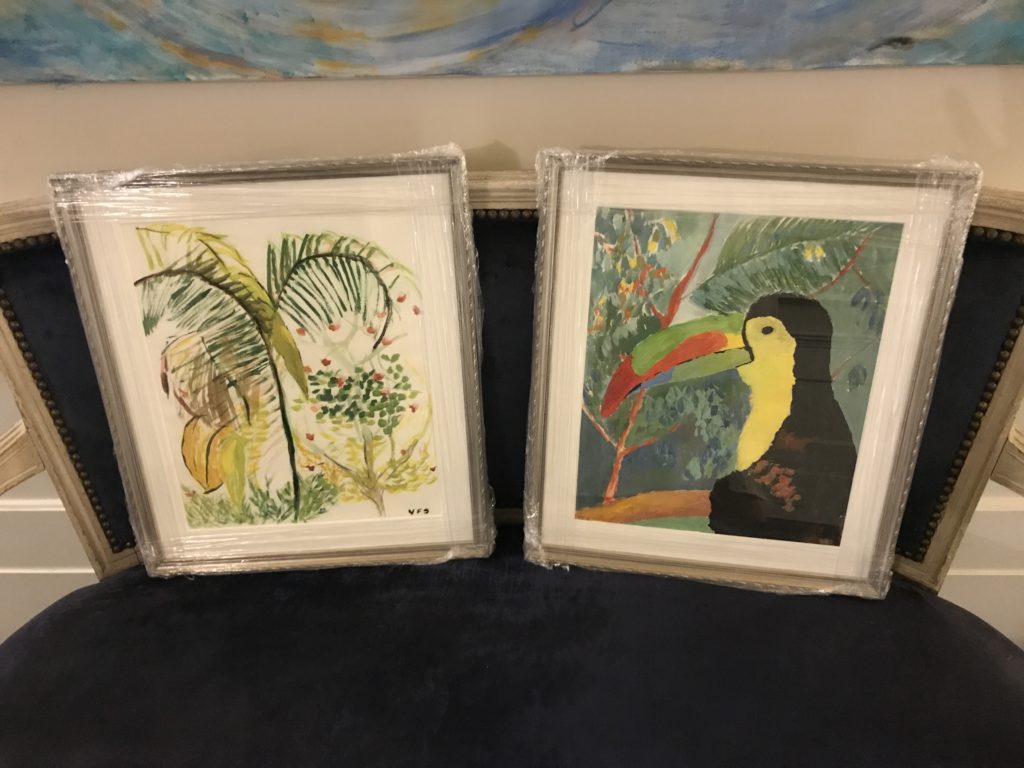 2018   Floating petals    48 by 72, Oil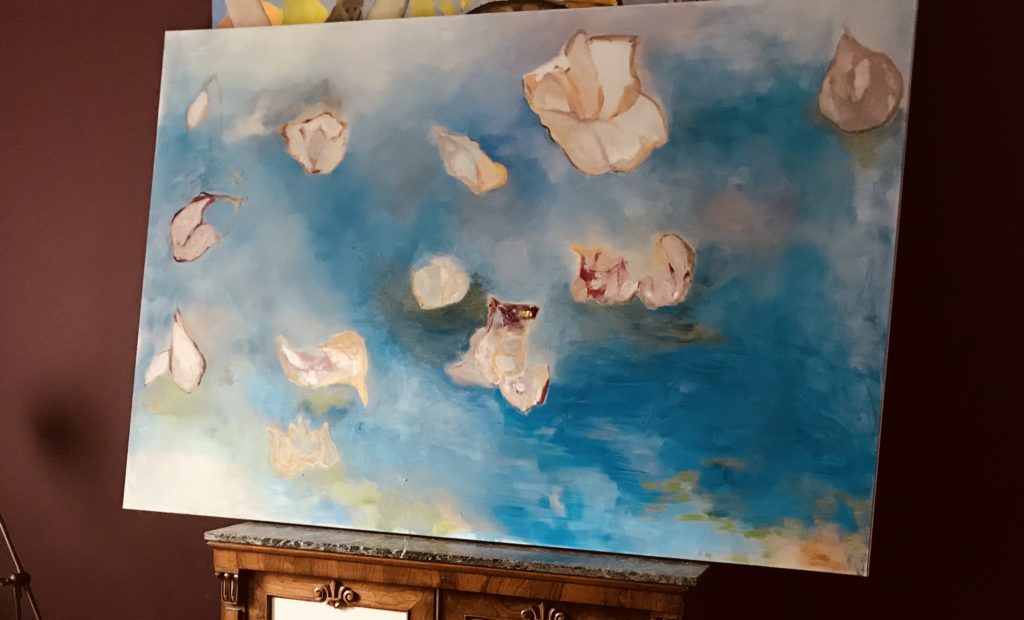 2017  Wish    40 by 60 Oil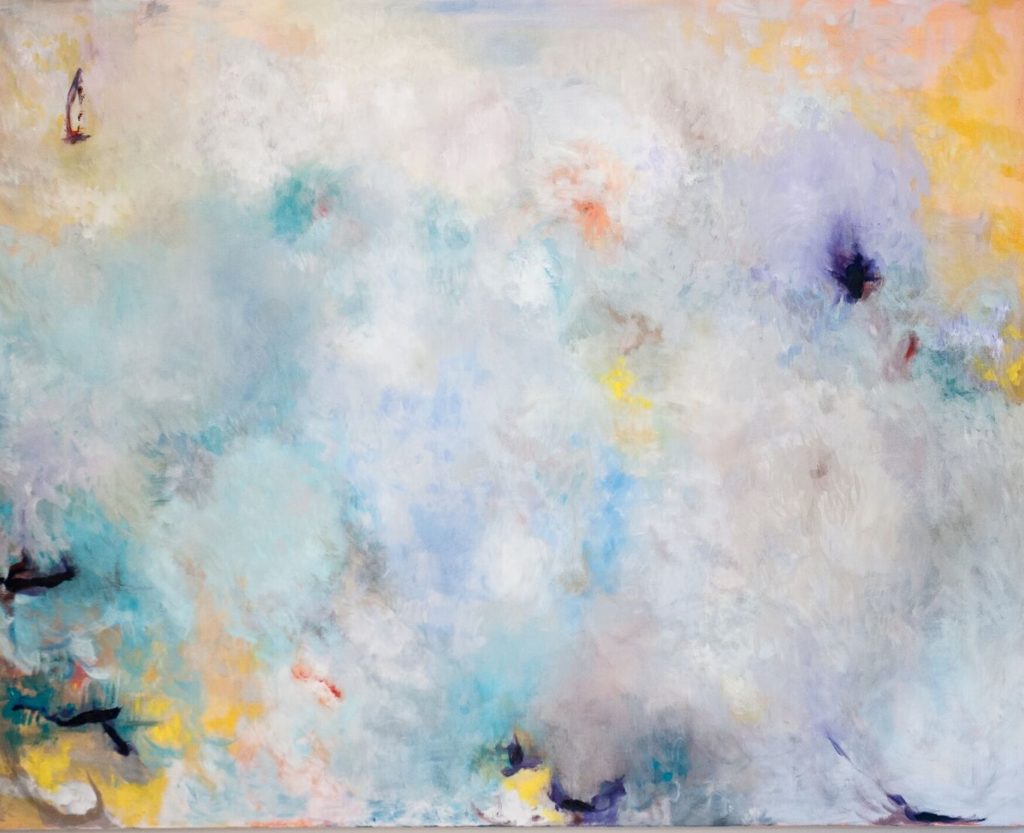 2017 Opalescent  48 by 70 Oil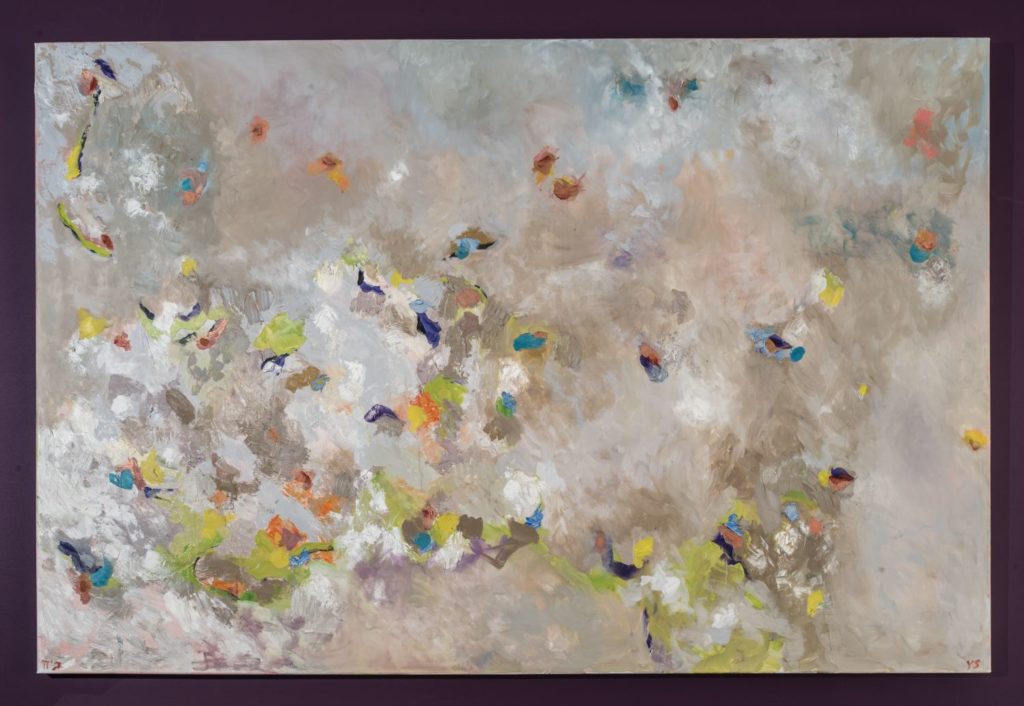 Low Tide,  20 by 20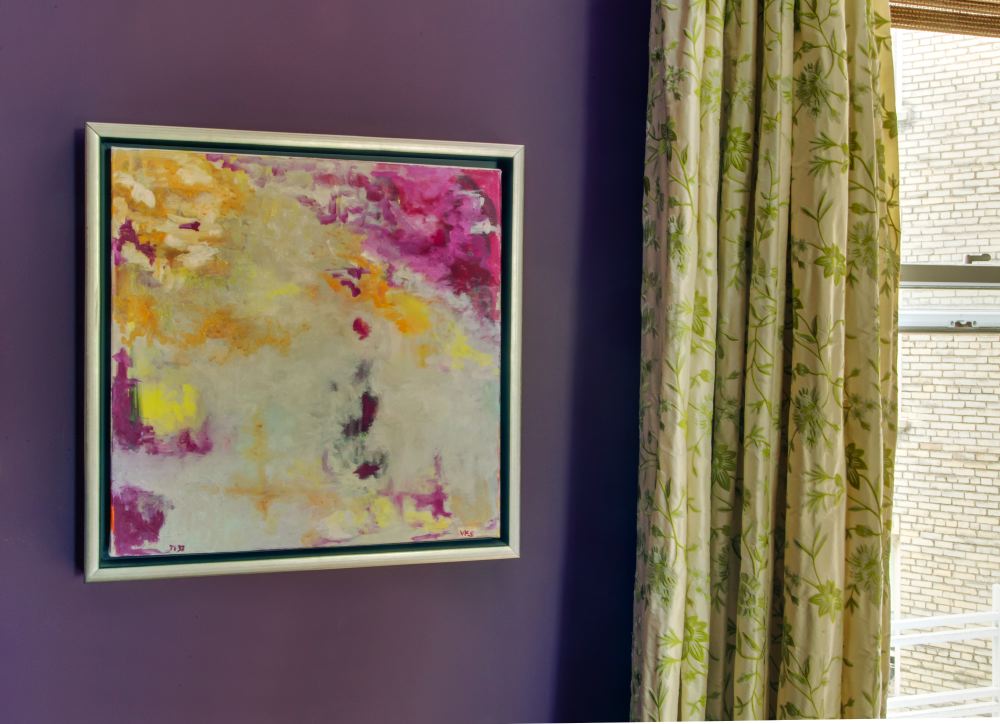 Lech Lecha, 48 by 48 Oil  (Urwitz Collection in Los Angeles)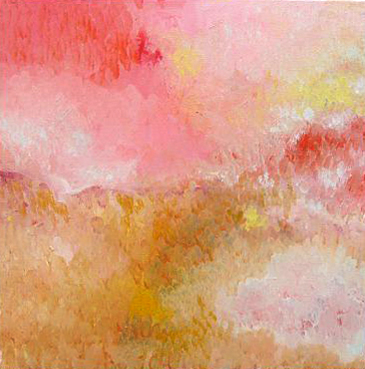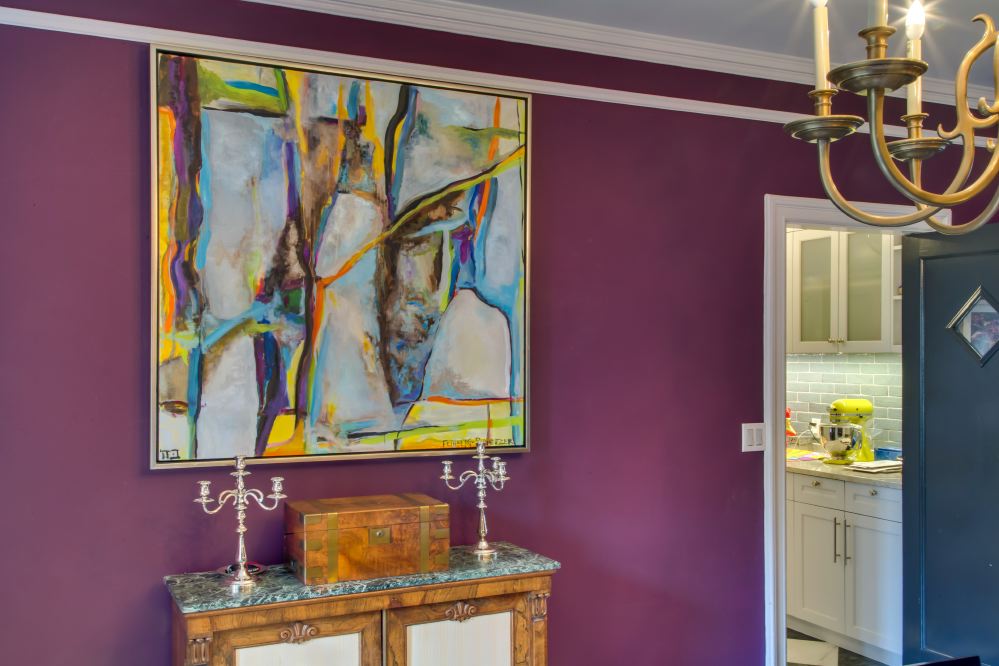 Sampling of archived work. Call Studio for inquiries–212.706.0160
2016 Enamored 52 by 52, Oil  (Collection at 25 Central Park West)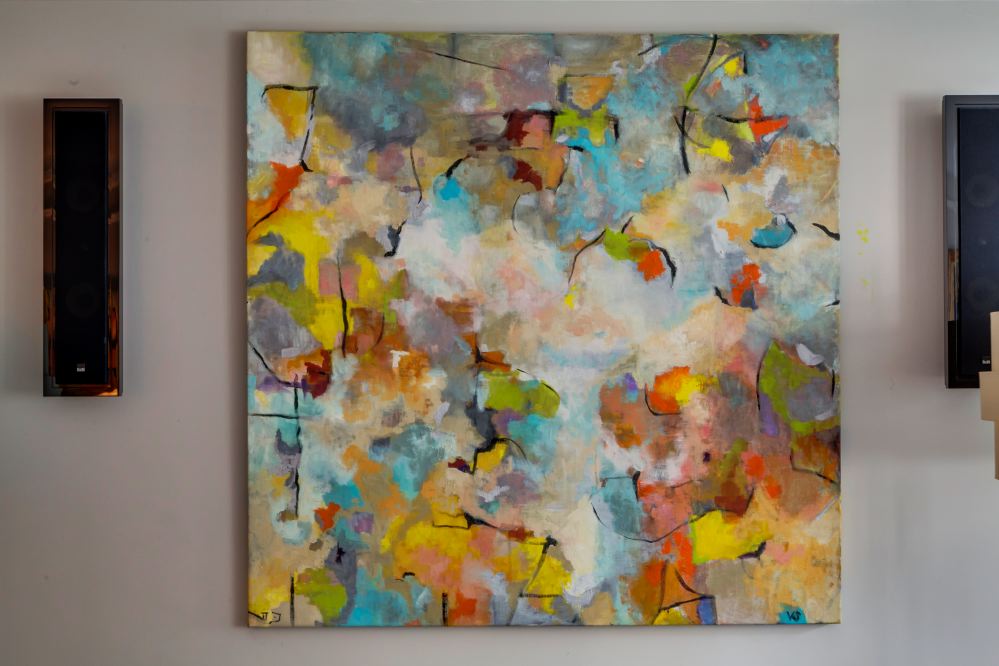 (For more art by the architect see www.feinberg-schweitzer.com)
2017 Circuitry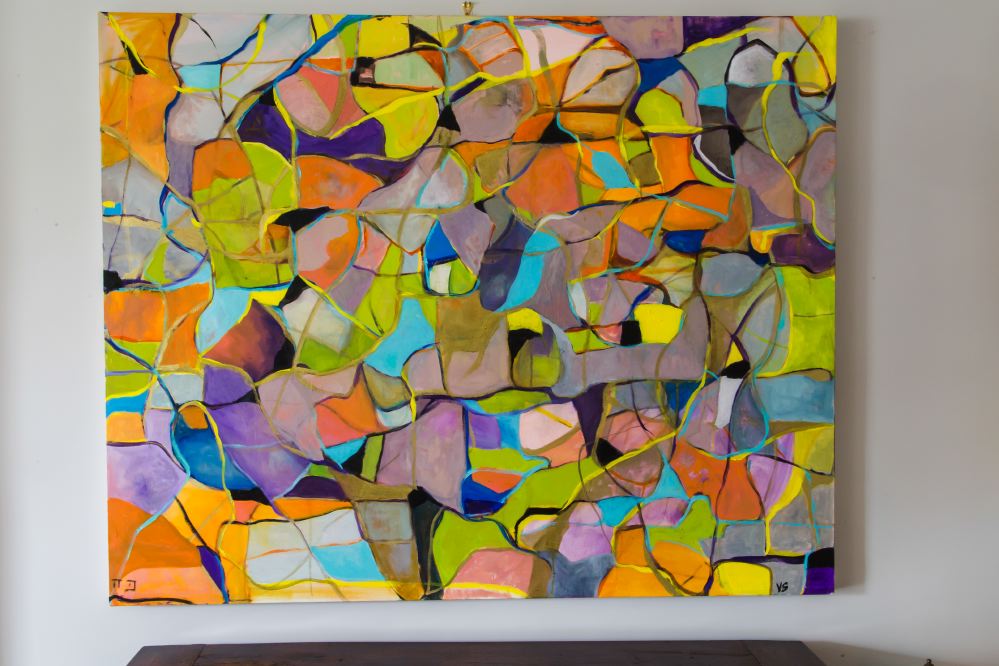 2016 Jungle Dream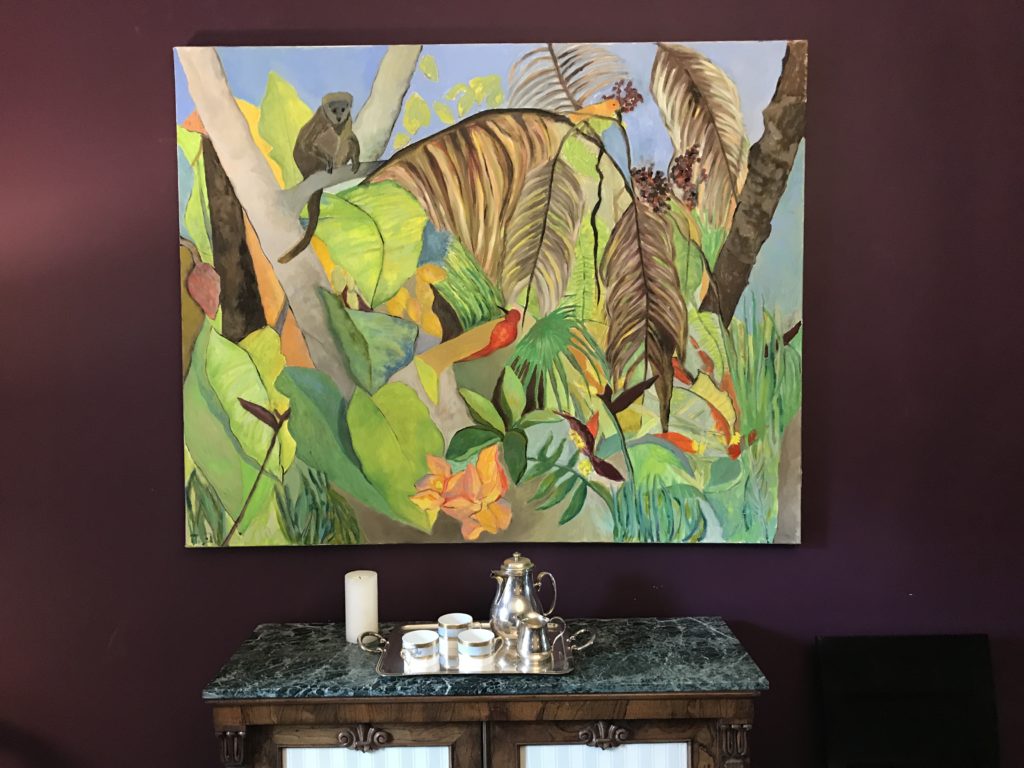 2016   Toucan's World,  50 by 72,  Oil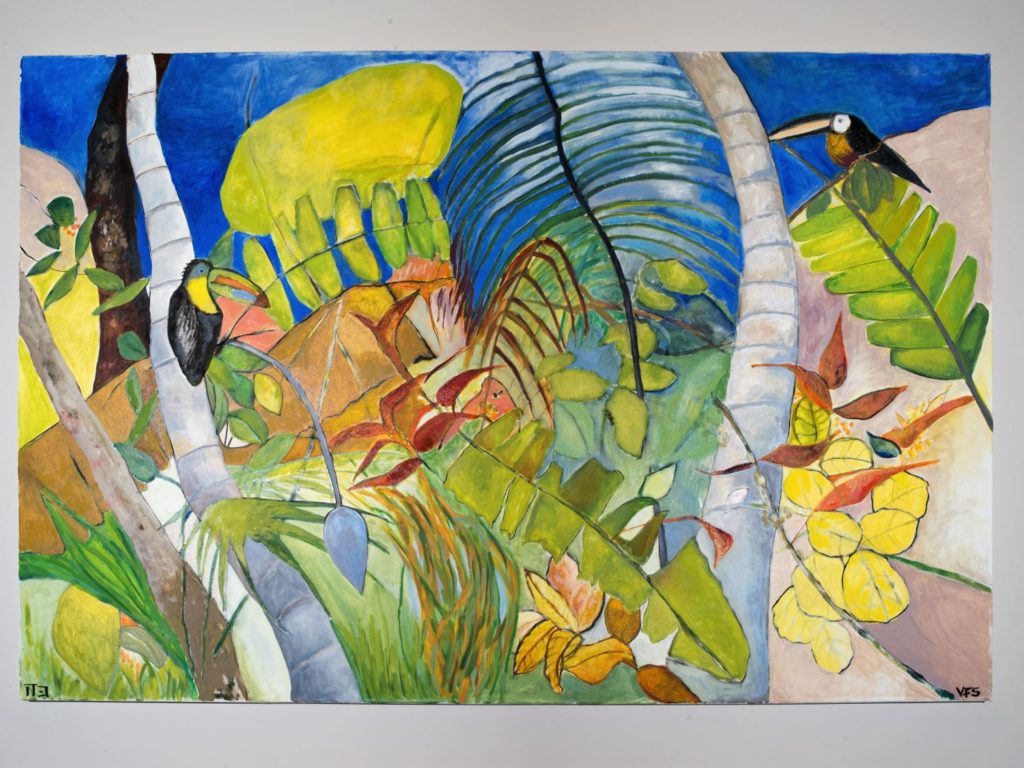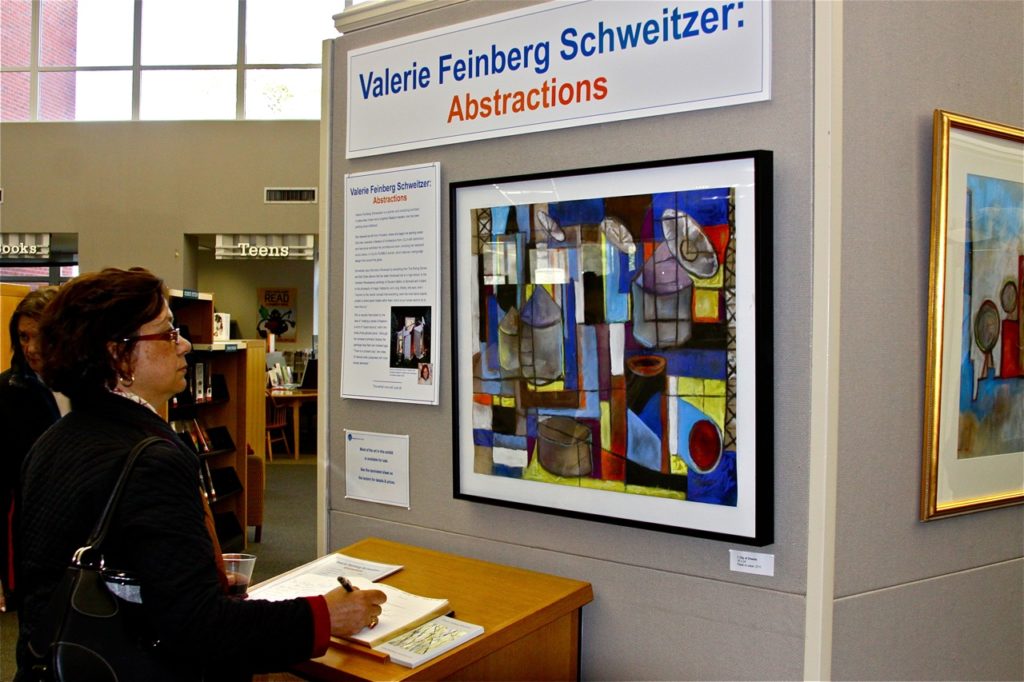 2009 Snow, 48 by 48, Oil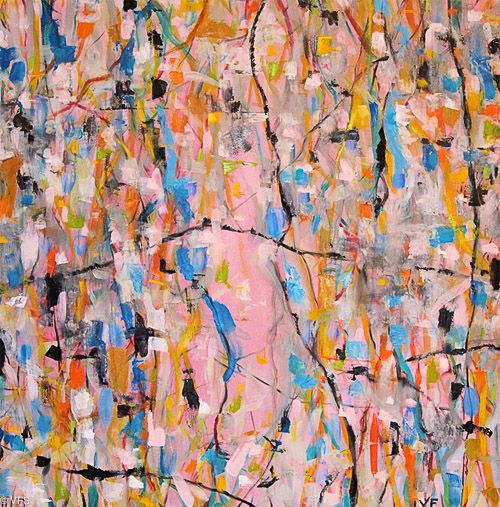 2014 Broadway Still Boogies, 48 by 72, Oil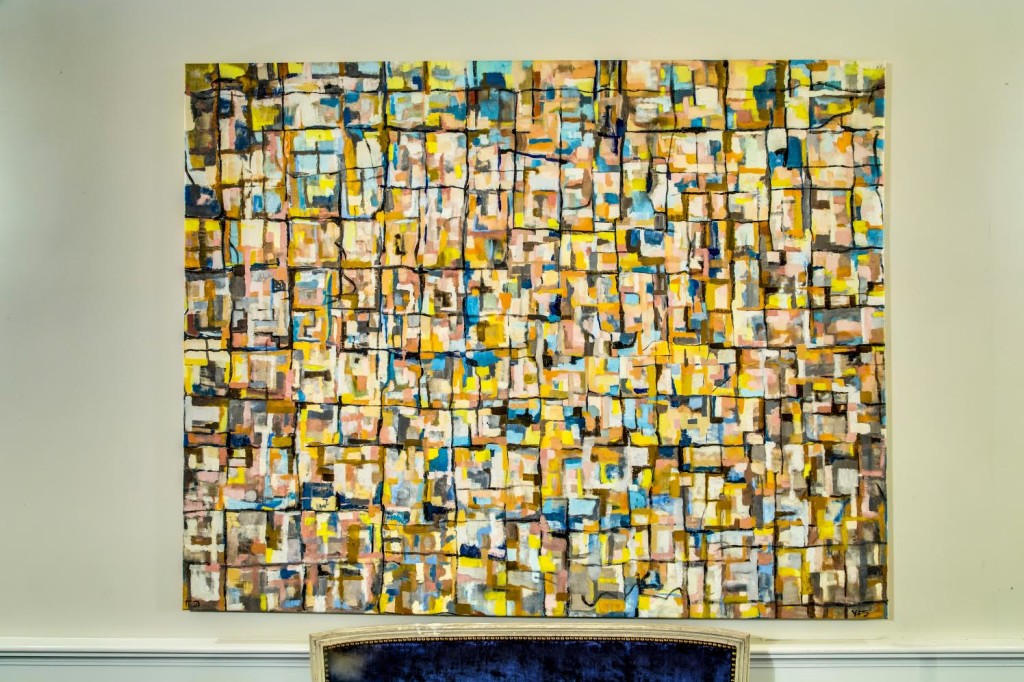 Artist with her daughter, Sarah, 2016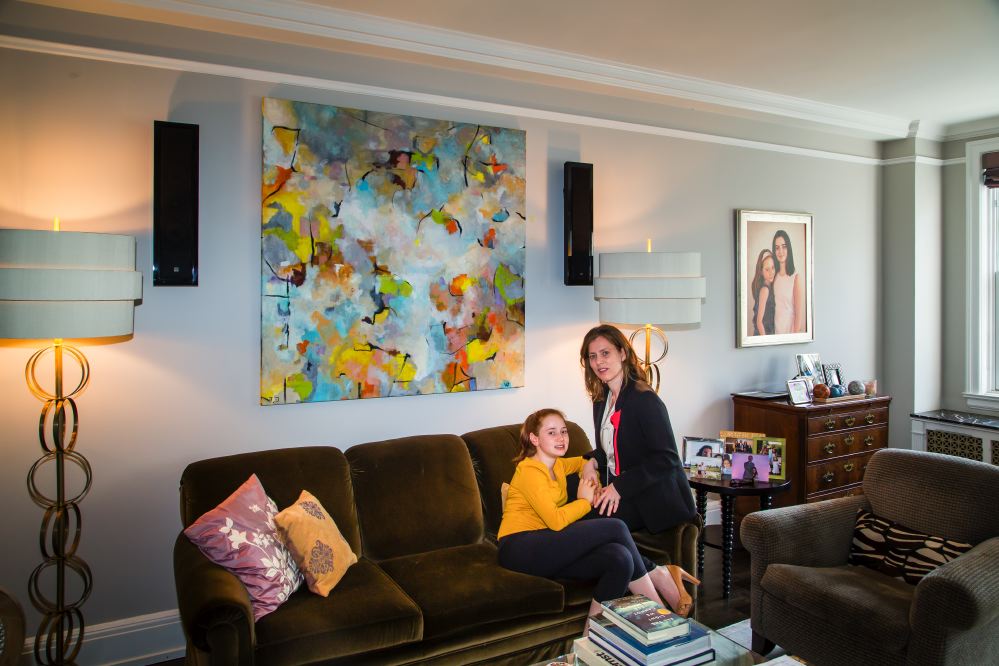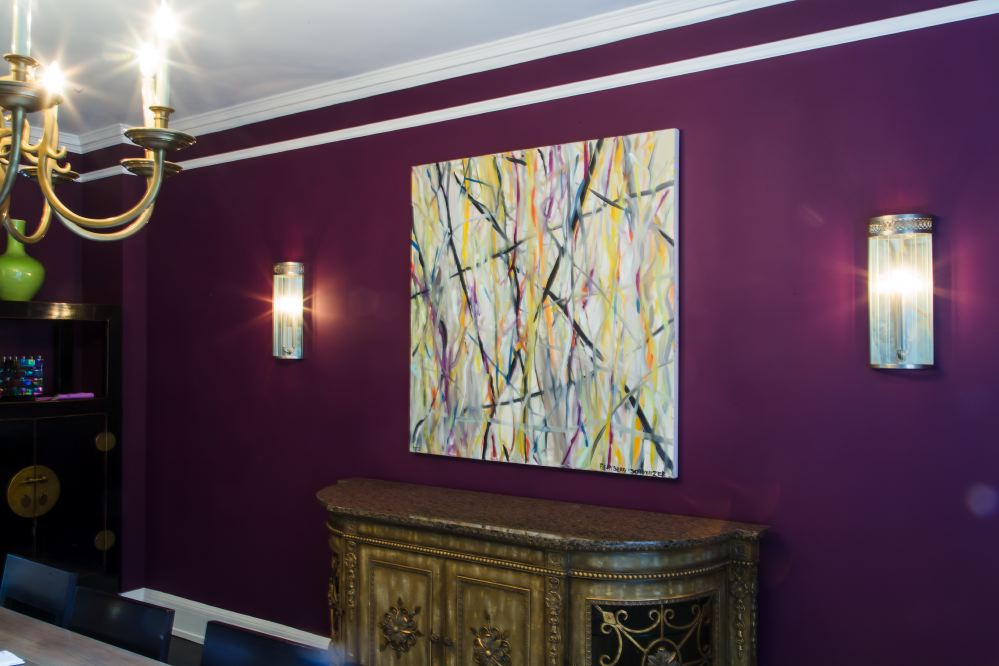 2007 Sisters, 36 by 36, Oil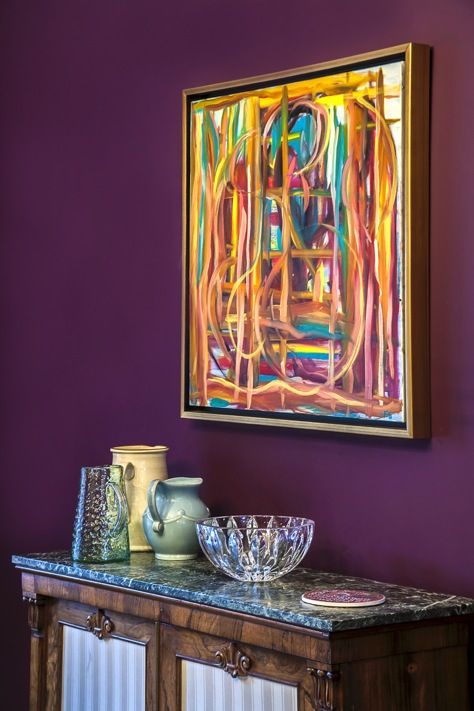 2011 White Table Cloth, Oil, aka After Bonnard, (Now in the Yamada Collection, Tokyo, Japan)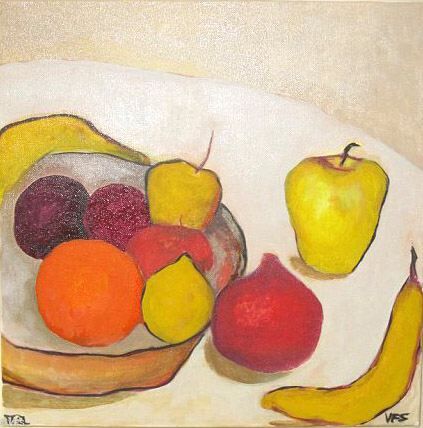 1989 Blue Bottle (painted at 185 Nassau, Princeton University)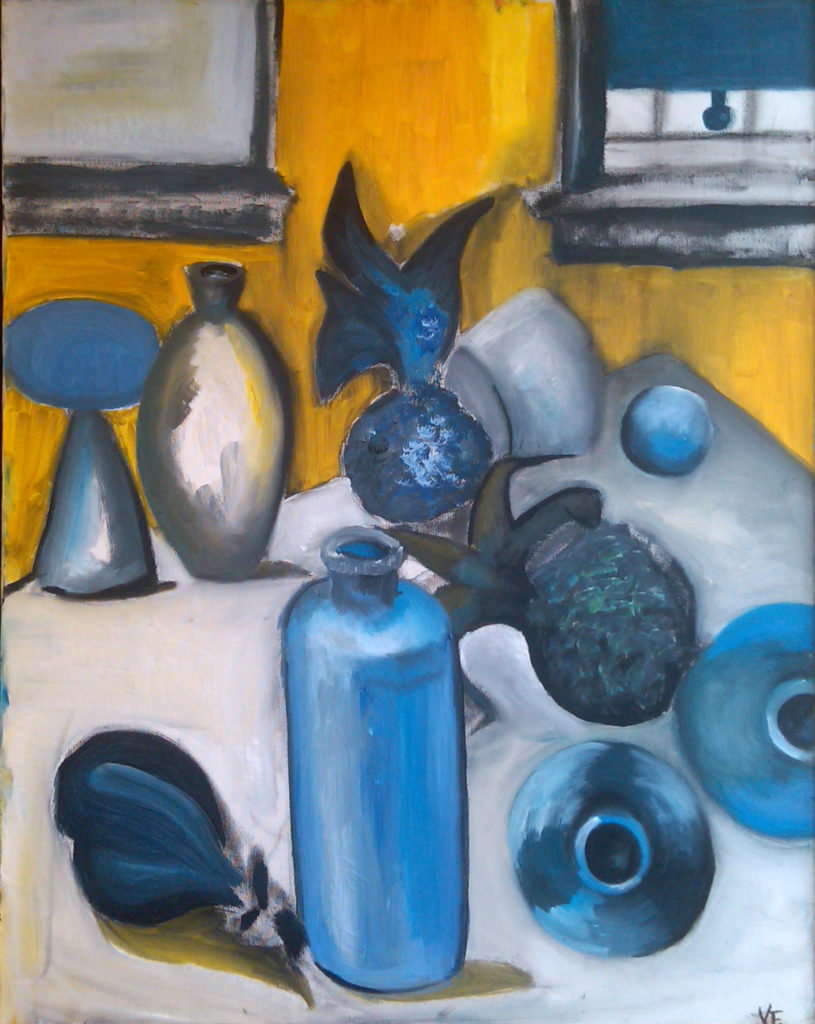 Up In The Air, Oil, 48 by 48 
Installed in Montecito, CA. house designed by Valerie Schweitzer AIA