In architecture and art Schweitzer explores the framing of space of itself. Portals within the canvas forge pathways to greater expanses. In addition, the limits of objects, boundaries and edges are explored. The work is inspired in part by the Jewish concept that every visual detail of the world has a divine source. In 2017, Marcela Guerero and Laura Phipps, both curators at the Whitney Museum in New York, selected her paintings for exhibitions at the Brooklyn Waterfront Artists Coalition. Schweitzer connects her work to architectural environments so that each enhances the other.
2020, In memoriam, Oil, 60 by 48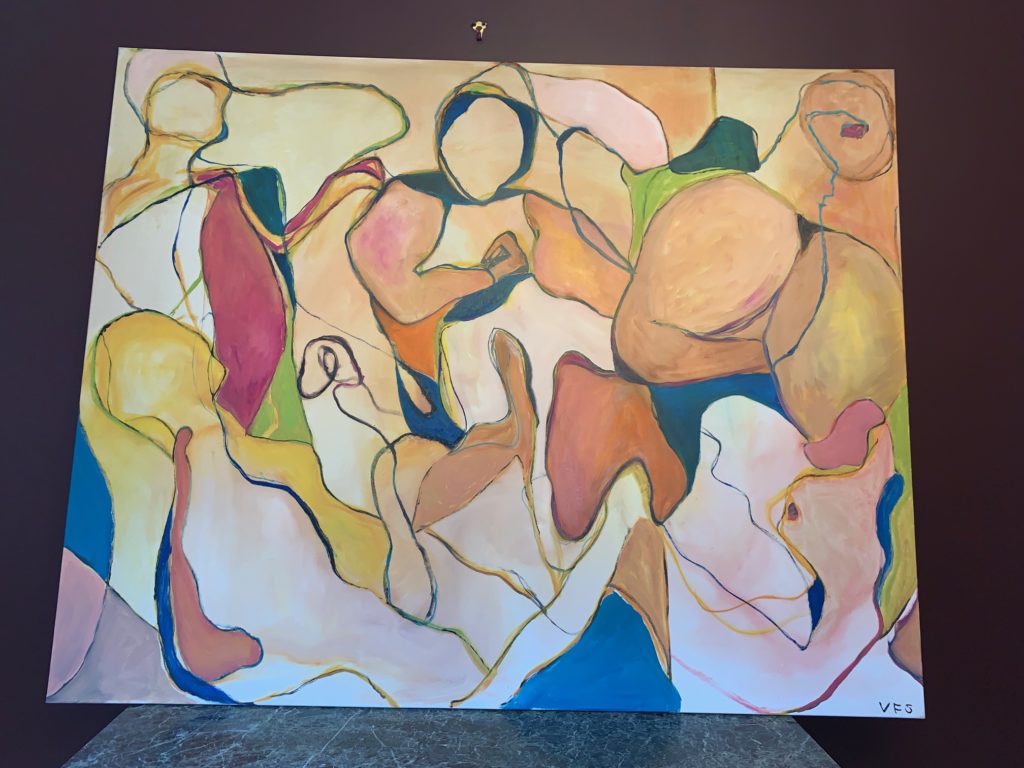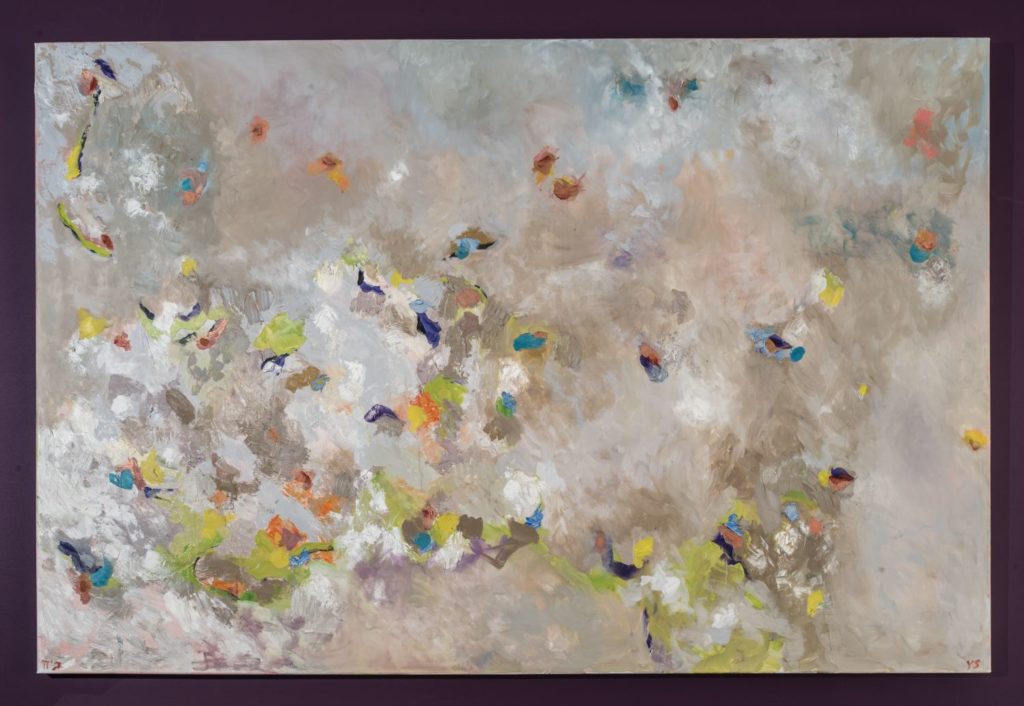 2019, Fall upon us, Oil, 22 by 22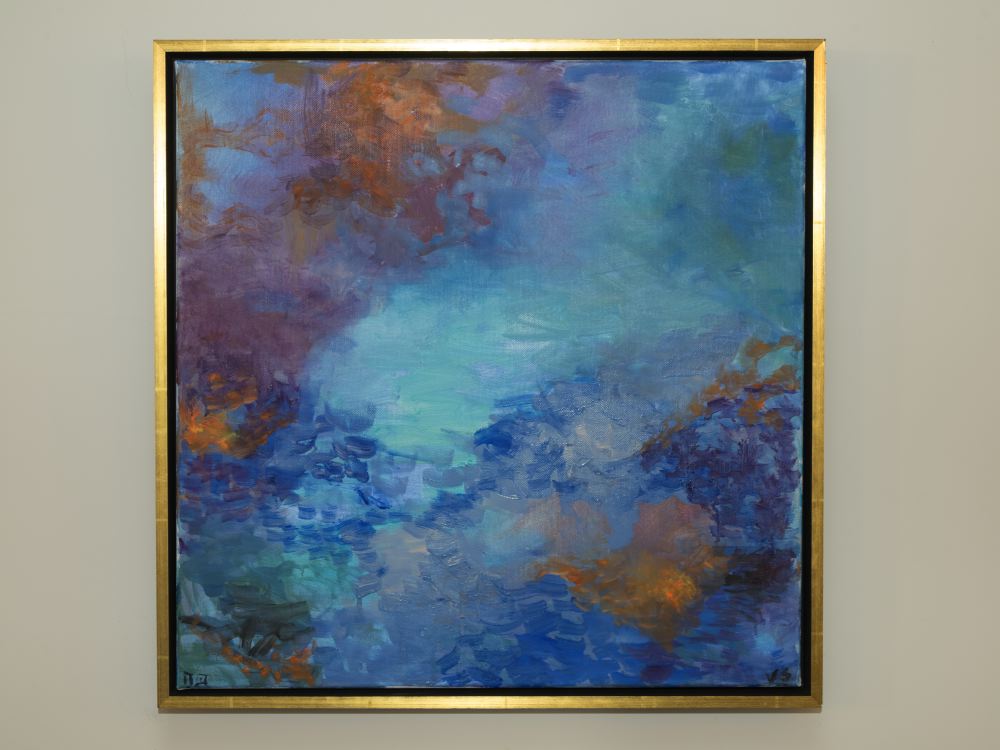 2019, Ayn Sof, Oil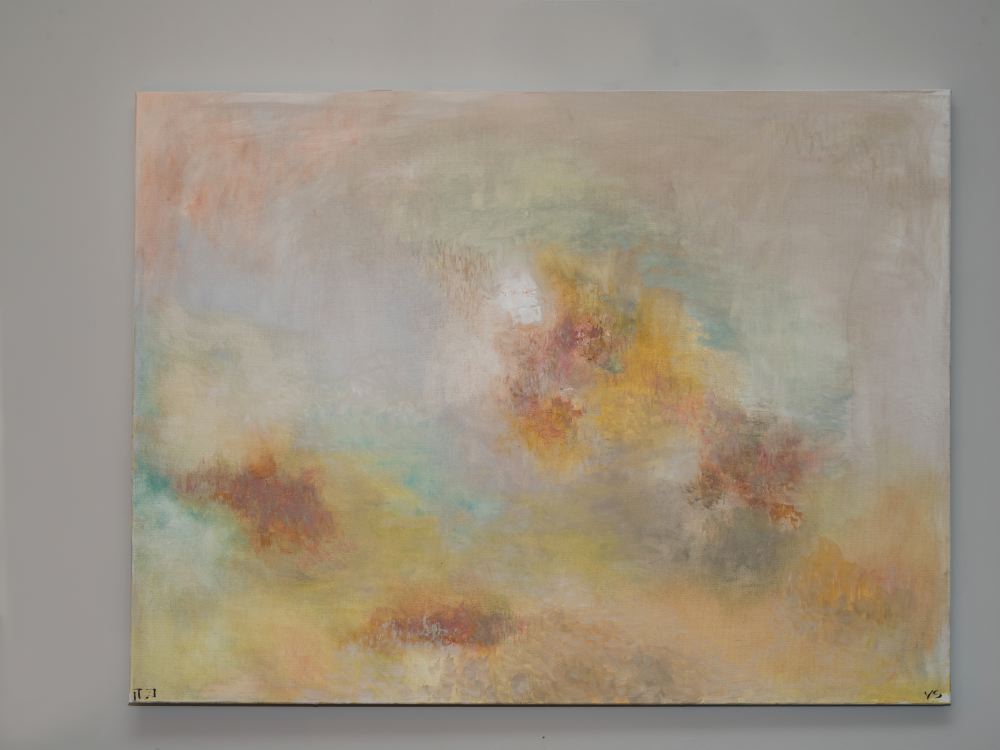 2018, Muddy peonies, 48 by 72, Oil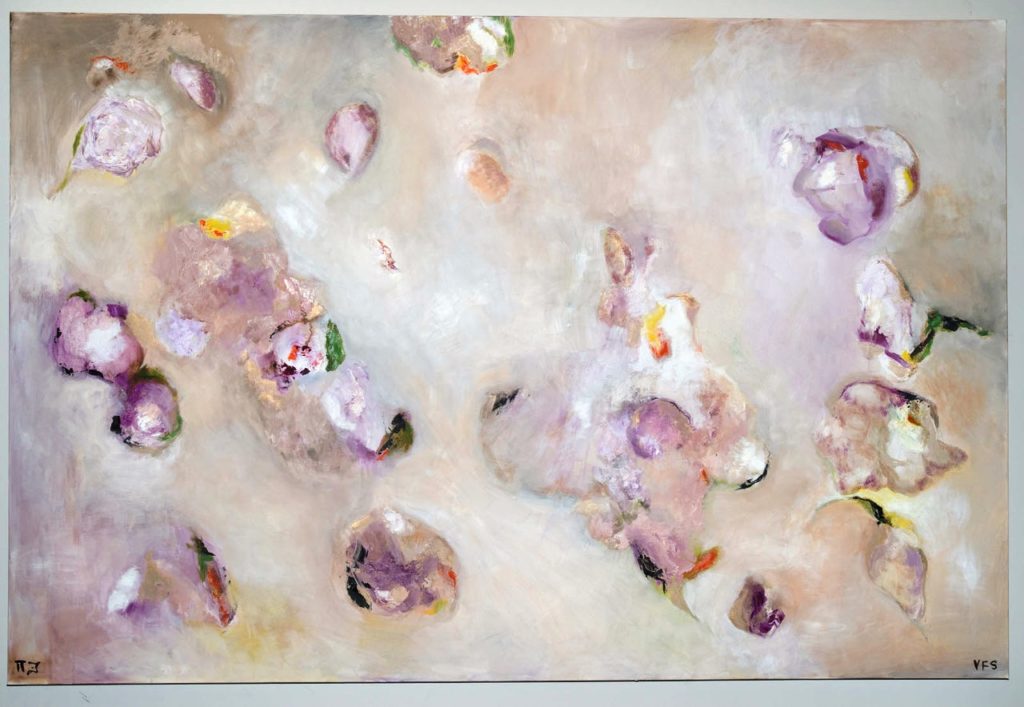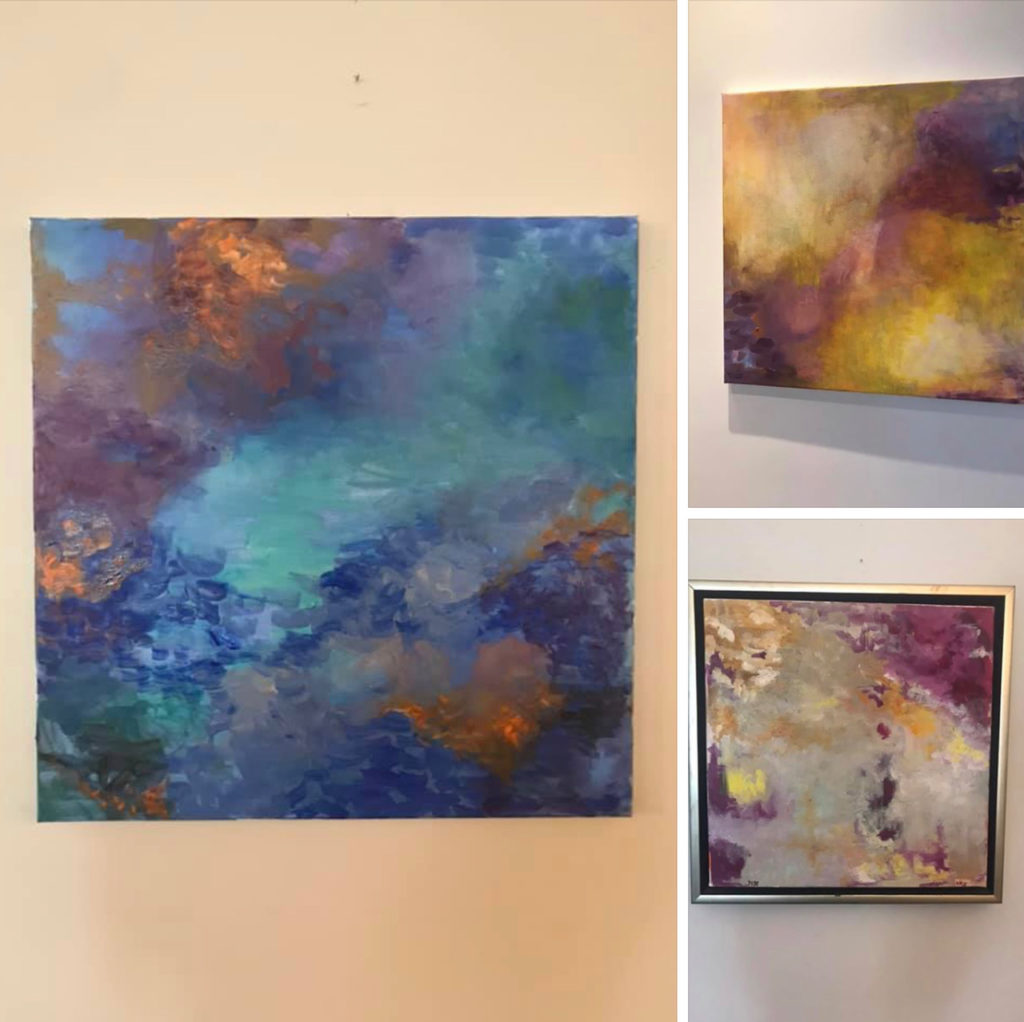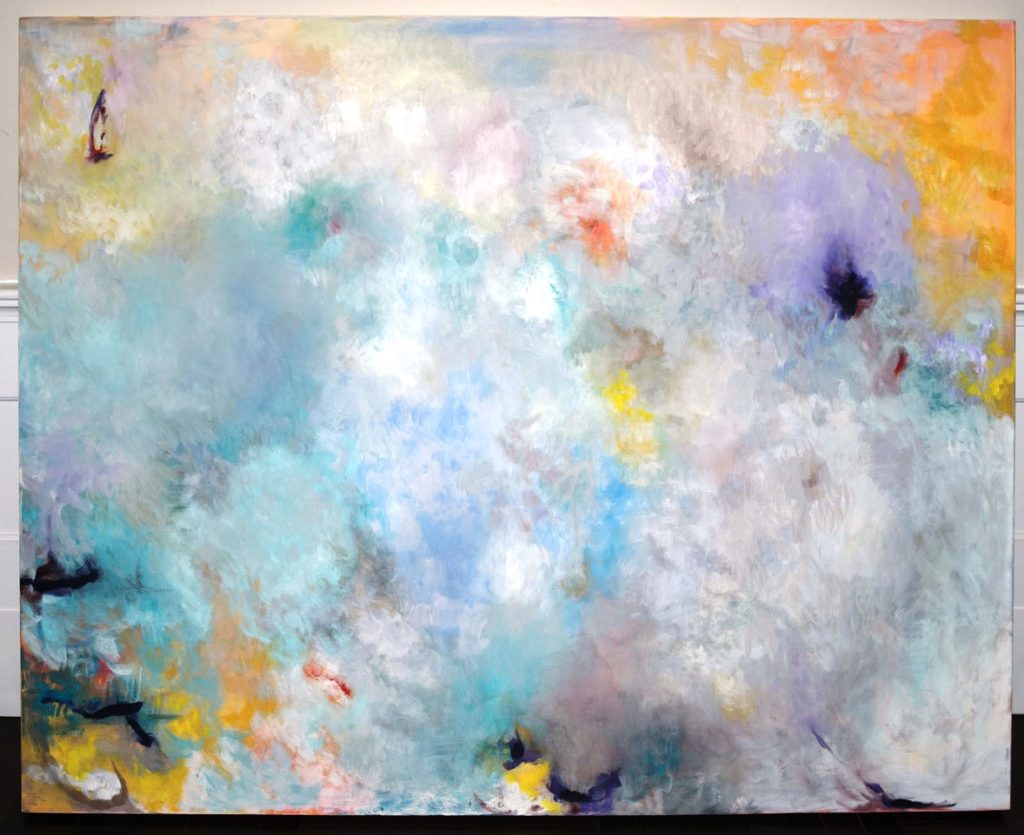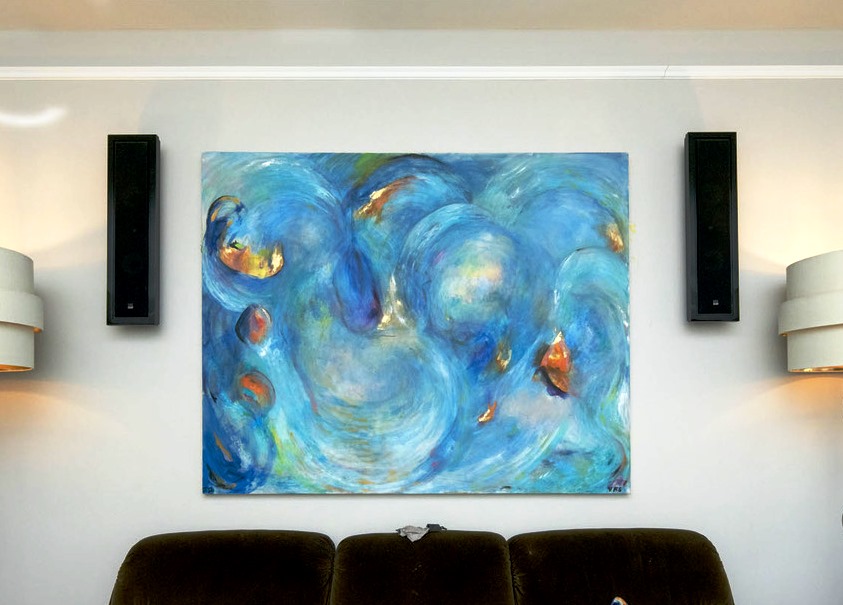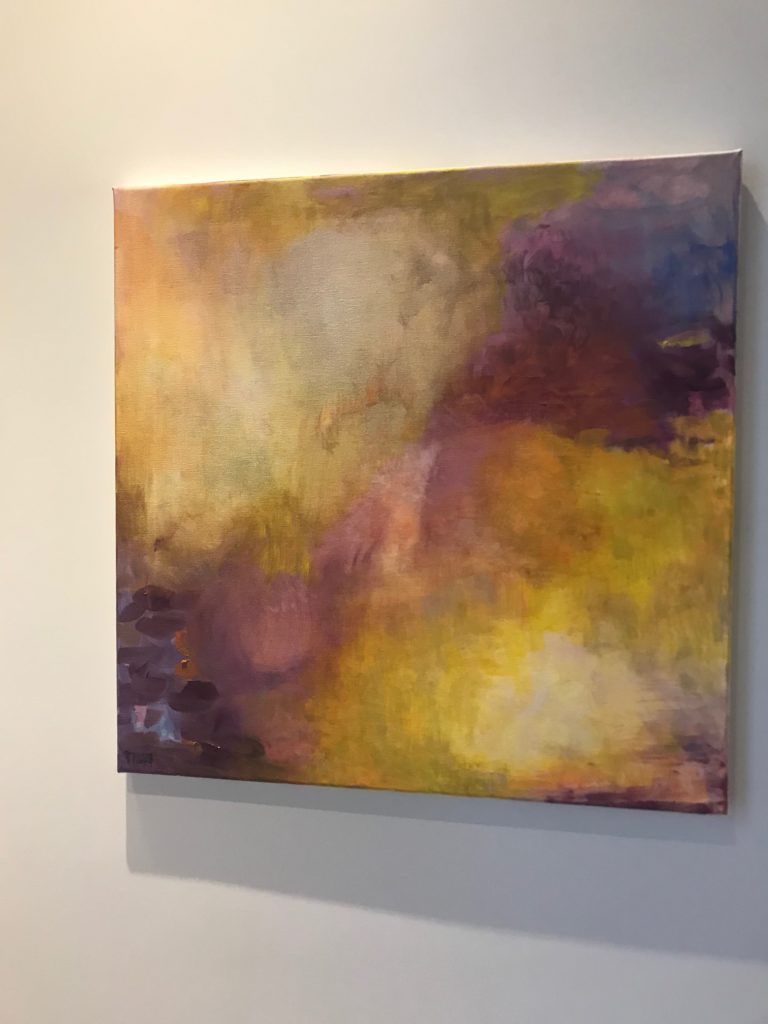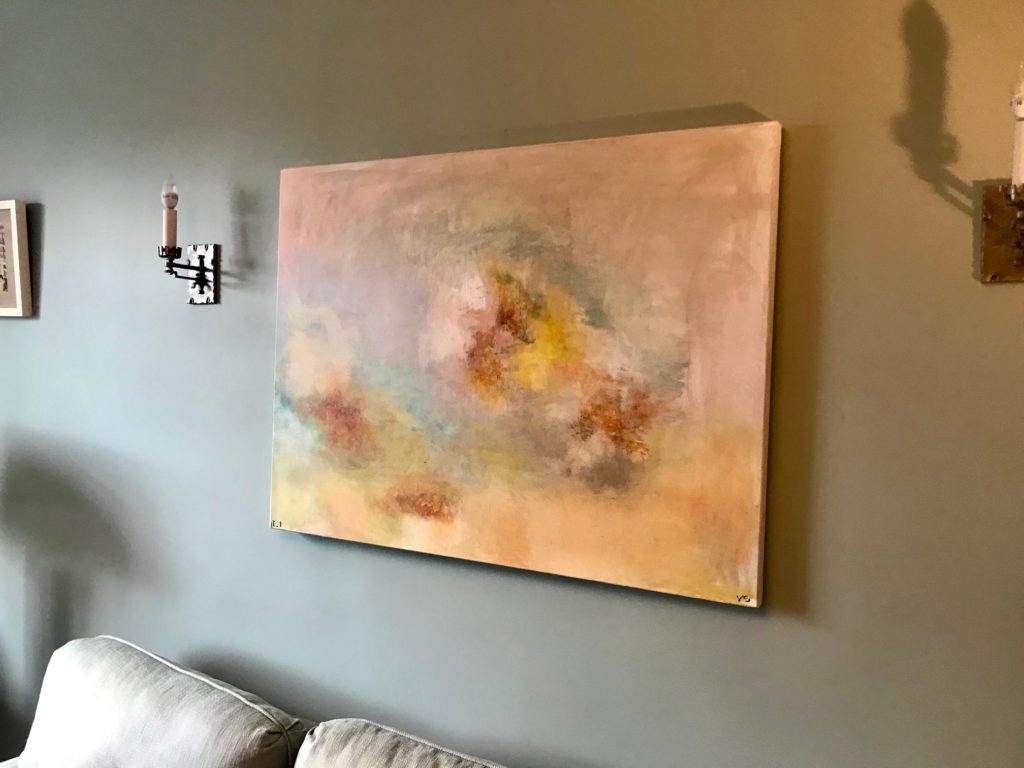 2013 Low tide, 20 by 20, Oil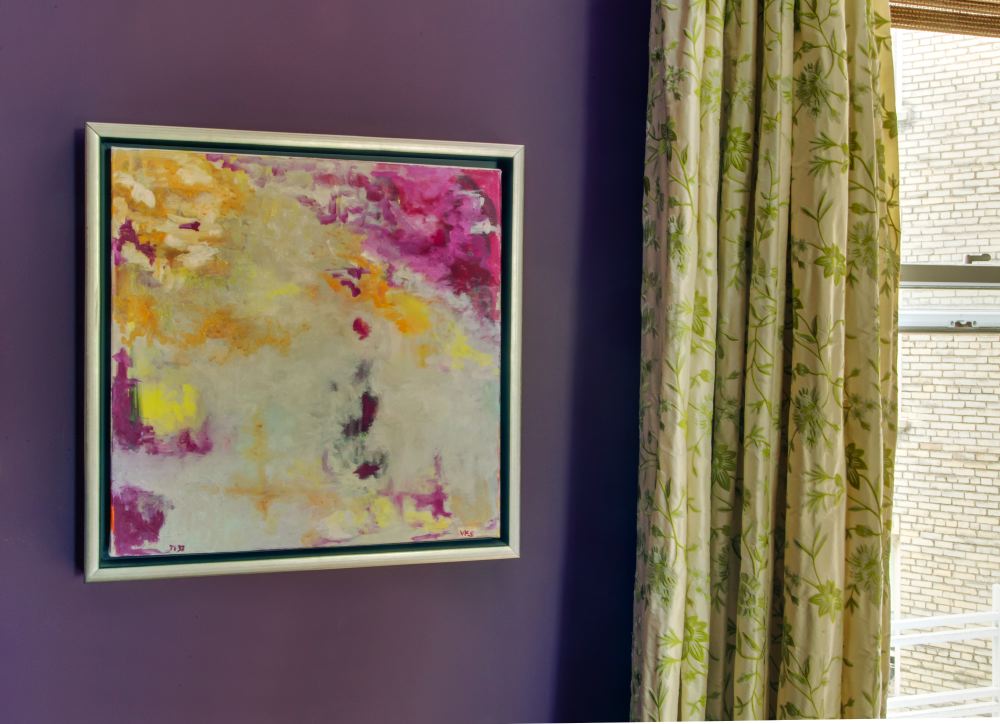 Lech Lecha/sold/Narin Collection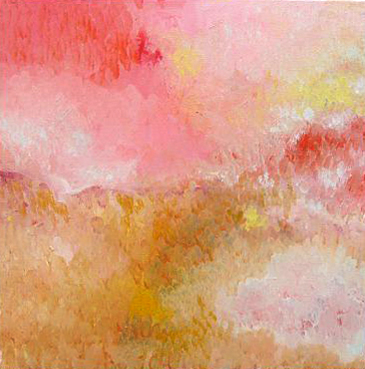 Older artwork — for more, see www.feinberg-schweitzer.com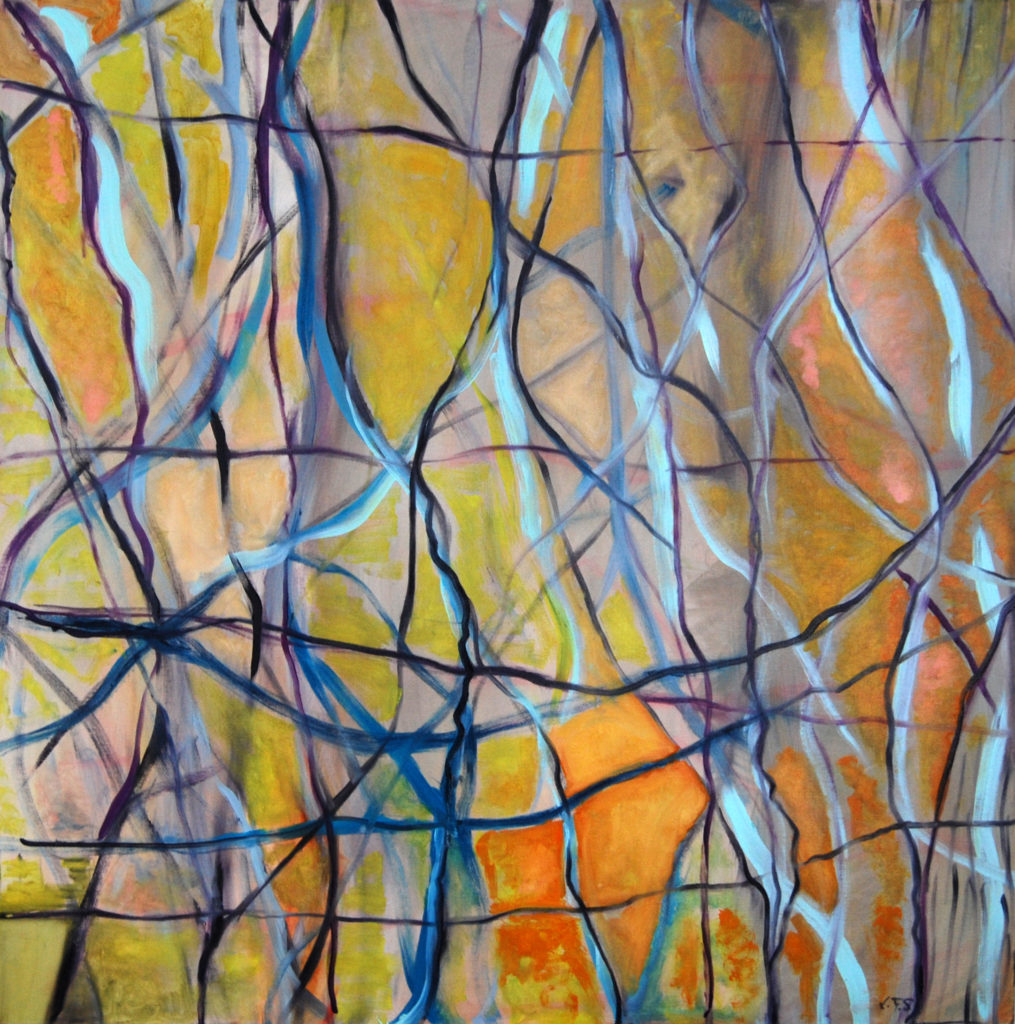 2016 Enamored 52 by 52, Oil  (Collection at 25 Central Park West) sold.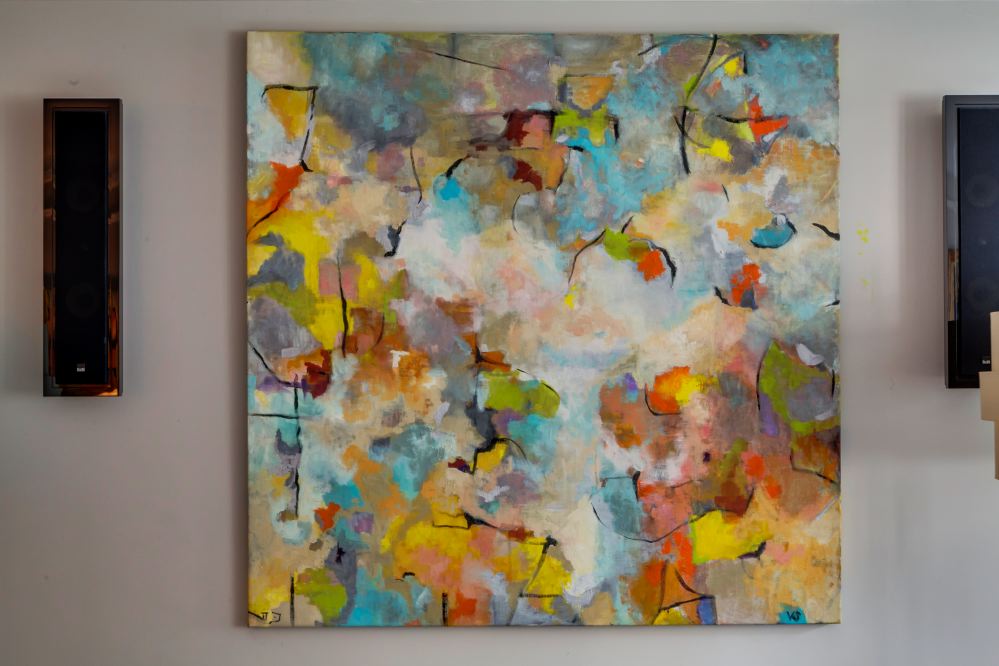 Boogie 48 by 72, Oil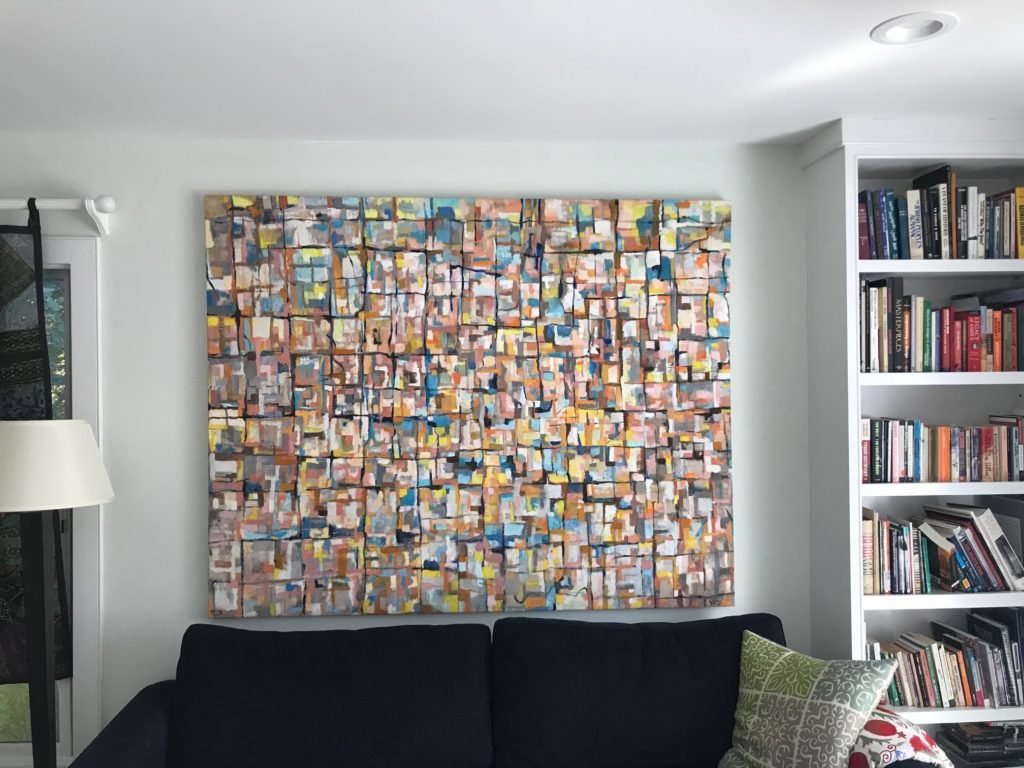 Stripes, 36 by 36, Oil (as seen at the Westport Library solo show, 2013)
Snow 48 by 48, Oil